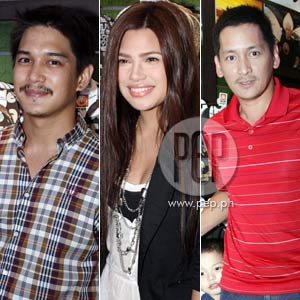 IMAGE 0
---
Time has greatly altered the role of sandals in the consumer market. Before, sandals or slippers were only regarded as casual footwear limited inside the house and around the neighborhood.
Evolving fashion trends, however, along with the comforts offered by flip flops in a fast-paced environment dominated by instant food products, have made sandals a must-have for consumers.
The influx of sandal brands in recent years affirmed the growing popularity of the footwear. Experts agree that more than being a fashion choice, preference for sandals is based on comfort and even health. Studies suggest that compared to enclosed footwear, wearing sandals limits the chances of developing athlete's foot.
Here in the Philippines, the popularity of sandals can also be attributed to the fact that we have lots and lots of nice beaches, which of course encourages fun lovers to wear sandals for maximum comfort.
At the recent launching of Ocean Minded footwear concept store held at the 4th level of SM Mega Atrium, SM Megamall in Mandaluyong City last November 5, we chanced upon three celebrities and asked them about their preferred sandals.
DENISE LAUREL. "May slippers bang nagpapatangkad?" Denise jokingly asked PEP (Philippine Entertainment Portal). Seriously speaking, the pretty actress puts utmost regard on "comfort" before everything else. Denise loves the beach, so she definitely knows what she wants when it comes to sandals and comfy footwear.
"Because I'm very athletic," explained Denise. "So I like how it gets soft after a while and then it also warms your feet."
LUIS ALANDY. If he could get away with it, actor Luis Alandy said he'd wear sandals every hour of the day.
"I don't usually wear mga leather shoes, especially 'yong mga regular days... Usually tsinelas or mga rubber shoes," he revealed. As for the quality of the sandals, Luis, who is also very athletic like Denise, said, "'Yong very light, siyempre...Masarap tapakan kasi 'yong iba 'pag tinapakan mo very rubbery."
ADVERTISEMENT - CONTINUE READING BELOW
ANTHONY SUNTAY. Sports commentator Anthony Suntay's love affair with sandals started way back in high school.
"I have a group in high school and we were called the Beach Boys," he fondly looked back. "Siguro there's six or seven of us and all we wanted to do was go to the beach. So, obviously going to the beach you're always in shorts, you're practically most of the time without a shirt and always in flip flops so I've been wearing slippers ever since."
Anthony had his share of heartbreaks concerning his choice of footwear in the past. "I own a couple of slippers in the past wherein they weren't comfortable kasi medyo matigas. I'm not sure, I'm not an expert so I don't know what materials they use or what materials they're not supposed to use and because they're hard I didn't like it, so I either gave them away or they're sitting in the closet kasi di ko magamit," offered Anthony.
He's not an expert all right, but Anthony is certain of what he's looking for in a brand: "I want them comfortable."