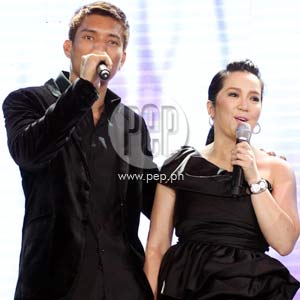 IMAGE 0
---
Our recent poll tackled the issue on the marital woes of celebrity host Kris Aquino and BMEG Derby Ace basketball star James Yap.
Out of the 1135 voters from Monday (July 12,2010) to Friday morning (July 16,2010), 53.13% agreed on Kris' decision to file for a legal separation. However, nearly half of the voters at 46.87% think that there was still hope on James and Kris patching up their issues and saving their marriage.
The voters also commented on the issue, with one person saying that James was too late in saving the marriage. Some however, expressed that prayer can be a powerful tool in guiding Kris and James.