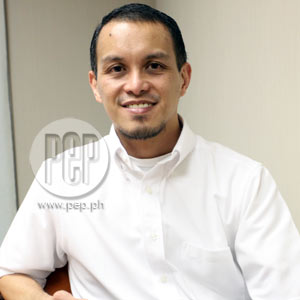 IMAGE 0
---
Ten years after and the thought still amazes MYX channel head Andrei Alvarez. But he's the first to acknowledge that the local ABS-CBN cable station was solely responsible for changing the landscape of an industry long identified with foreign brands.
"I think we practically gave birth to the Filipino music video industry," Alvarez proudly pointed out during a recent conversation with PEP (Philippine Entertainment Portal).
Alvarez cited the fact that the channel encouraged and continues to push both the art of Filipino music and the creation of visual aesthetics to complement the tune.
In fact, since MYX's inception in 2000, there has been a sharp increase in the number of local videos being made by amateur, up-and-coming, and established artists.
The formula for its success was not concocted overnight. It took a lot of ideas and guts from the people behind it before the right ingredients perfectly blended with Filipino audiences' sensibilities.
Once mocked by its competitor for flashing song lyrics onscreen, simultaneous with the actual video being played, that same á la videoke innovation by MYX gradually snared a huge pie of the viewing public demographics.
Now, MTV Philippines is gone and MYX has rightfully asserted its claim as the country's No. 1 music channel.
In celebration of all the milestones achieved by MYX over the course of its 10-year run, the music channel—known through its slogan "Your Choice. Your Music"—will stage its annual live musical festival at the SM Mall of Asia Concert Grounds in Pasay City this November 18.
ADVERTISEMENT - CONTINUE READING BELOW
This year's MYX Mo! affair dubbed as "I ♥ MYX" will showcase bands and artists performing in various genres.
"We're doing our best to accommodate all of them," laughed Alvarez, pertaining to the numerous acts squeezed into the line-up.
The event, added Alvarez, will chronicle the channel's exciting history as represented by the music that defined each period leading to the present.
"It's a big party and MYX Mo! represents our programming on air," continued Alvarez.
Some of the artists expected to grace this year's event are: Rivermaya, Imago, Callalily, Spongecola, Kjwan, Yeng Constantino, Ogie Alcasid, Noel Cabangon, Kitchie Nadal, Barbie Almalbis, Nyoy Volante, and Jimmy Bondoc, among many others.
The present batch of MYX video jocks will be in full force. Past VJs were invited and are certainly welcome to attend, depending on their respective schedules.
Fans can watch this year's MYX Mo! by purchasing limited editions of "I ♥ MYX" T-shirts, which are available at SM Department Stores nationwide.
Shirts worth P399.75 entitle one to a slot in the gold section inside the venue, while the silver section is represented by shirts sold at P299.75.
For those who would like to avail of the bronze tickets, just grab a copy of MYX magazine's anniversary issue, available in all 7-11 outlets.