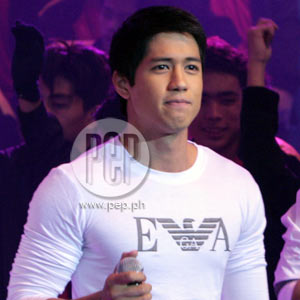 IMAGE 0
---
ADVERTORIAL
After taking on the iconic role of Machete, it seems just about anyone wants a piece of young actor Aljur Abrenica. With the success of his first teleserye starrer, what's next for showbiz's hottest new hunk?
There's more exciting things to come from this 21-year-old Kapuso. Aside from entertaining fans with his performances on Party Pilipinas, fans will be delighted to know that Aljur will be paired up again with perennial partner Kris Bernal. Yes, another teleserye is definitely in the works.
Aljur has definitely given a new meaning to the word "hunk." Credit not only goes to his acting chops and the meaty roles he has effortlessly given life to, but also his gorgeous physique that's causing all the fuss these days. His secret? Just a dose of healthy eating and a pinch of rigorous exercise!
Healthy lifestyle may sound cliché, but for Aljur it's the way to live not only to stay in tip-top shape for all his showbiz commitments, but also to lay a foundation of good health for the future. As young as he is, he now consciously watches what he eats; taking only nutritious foods to complement his strict exercise.
On and off cam, seems like Aljur lives up to his reputation as this generation's "Ultimate Hunk." Could there be more exciting things waiting for this hot young star? Watch for Aljur Abrenica as he takes on another juicier, meatier role that promises to make his career healthier than ever!