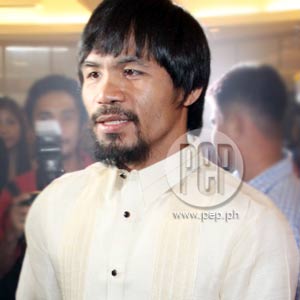 IMAGE 0
---
We are presently the "12th most populous nation in the world," that's according to the person who introduced the Reproductive Health Bill, Albay's First District Representative Edcel Lagman.
But the fact is presently being downplayed by the ongoing discussion on the pros and cons of House Bill No. 4244, more popularly known as the RH Bill, which has elicited opinions from the stars.
Lucy Torres-Gomez doesn't think it is the solution to "overpopulation or poverty."
She said in Dolly Anne Carvajal's column, "I am pro-life. With all due respect to those who are pushing for the passage of the RH bill, I personally do not believe we should take it upon ourselves to decide who should be given life or deprived of it by passing a law to make it legal. Let us recognize and respect God's sovereignty and wisdom. Life is a gift..."
On the contrary, the world-renowned singer Lea Salonga's stand: "I am for it."
In an interview with Jessica Soho, she stated, "I'm Catholic and I respect the anti-contraceptive stance of the Catholic religion. But the bill is not meant to serve just Catholics. It's supposed to serve every single Filipino."
The Church has found an ally in Saranggani Representative Manny Pacquiao, who exclaimed, "Labag sa kautusan ng Panginoon 'yang RH Bill!"
Manny who never fails to wear a rosary during his fights argued, "Sa tingin ko, 'yong problema is 'yong kurapsyon."
His stance had Senator Miriam Santiago, who introduced the Reproductive Health Act (Senate Bill No. 2378), challenging the boxing champ to a fist fight. "Huwag mo nang pasukan ito. E, kung kaming mga senador, hindi kami pumapasok sa pagboxing...Pero kung gusto mo, e, puwede rin. Suntukan na lang kami," she said half-seriously, half-joking.
But the dare was received not by Pacman but by the Pacmom.
The remark didn't sit well with Mommy Dionesia, who defended her son by saying, "Para kay Senator Miriam, parang binasura niya ang anak ko. Bakit mababa ang tingin niya sa anak ko?"
ADVERTISEMENT - CONTINUE READING BELOW
WHO CAN SAY WHAT? In retrospect, the senator said her comment was not supposed to be taken seriously. "I am speechless. That's my comment. I just don't think that needs to be taken further. That's a silly topic. Maghanap na lamang tayo ng ibang kalaban," she told some reporters last May 19, 2011.
But RH Bill should be a free topic among all Pinoys from different walks of life.
The fathers should have a say because, supposedly, they provide food for the family. The mothers should be heard because they're the ones who get pregnant and carry the baby inside their wombs for nine months. Even the youths should be asked because it will have an impact on their future.
Can the celebrities join the debate as well?
The Pulse says yes.
But before they tweet or say a single word about it, they should take heed: Their star power may influence people's decisions significantly.