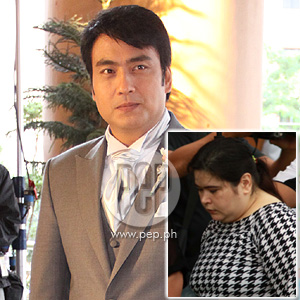 IMAGE 0
---
The Ramgen Revilla murder case is turning out to be more complicated than it seems, as more related issues continue to unfold.
While there are other angles being probed, mounting evidence appears to corroborate the theory that the killing of Senator Ramon "Bong" Revilla Jr.'s half-brother was spurred by family-related issues—particularly, sibling rivalry.
To date, authorities have implicated the two siblings of the slain 22-year-old victim, namely: Ramona "Mara" Bautista, 21, and Ramon Joseph "RJ" Bautista, 18.
As the investigation continued, the issue about the siblings' monthly allowances surfaced as one of possible root causes of their alleged misunderstanding.
This issue sparked a word war between Ramgen's mother, Genelyn Magsaysay, and Senator Bong Revilla.
The son of former Senator Ramon Revilla Sr. assured, "I don't think napapabayaan sila." (CLICK HERE to read related article)
Genelyn, on the other hand, insisted in her media interviews that their allowance "is not enough for monthly consumption."(CLICK HERE to read related article)
STOP! The exchange of words between both parties still continues.
The PEPsters, however, think that Senator Bong and Genelyn should not talk about this publicly.
In the recent poll of PEP.ph (Philippine Entertainment Portal), we asked the PEPsters, "Ano ang masasabi mo sa sagutang nagaganap sa pagitan nina Sen. Bong Revilla at Genelyn Magsaysay?"
Out of the 442 unique respondents, 51.13 percent answered that this should be settled privately.
Meanwhile, the remaining responses were split into "Ituloy lang nila," which got 26.02 %; and "Dedma," which had a share of 22.85%.
THE PULSE. Finding the real culprit behind the crime is of primary interest of the public.
While many are interested about the other issues that could have led the killers to committing the crime, PEPsters would like to know more about the persons involved in the case and what the authorities are doing to keep the suspects in their custody.
ADVERTISEMENT - CONTINUE READING BELOW
Recently, one of the primary suspects, Ramgen's sister Ramona, was able to elude authorities and flew out of the country. Turkey was her initial destination. But at present, the authorities are clueless about her whereabouts.
Well, it looks like this case will be in the news headline for a while.
Let's just hope that authorities will not stop finding justice for Ramgen soon.