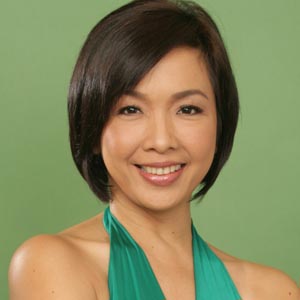 IMAGE 0
---
Isay Alvarez-Seña brings back the nostalgia and romance of the big-band era when she performs with acclaimed musical arranger Mel Villena and the AMP Big Band in two special shows at the Teatrino in Promenade, Greenhills Shopping Center, on November 24 and December 1.
Dubbed Isay Alvarez-Seña Swings Out With The AMP Big Band, the concert series will recall the glory days of the grand dames of jazz such as Ella Fitzgerald, Billie Holiday, Sarah Vaughan, and the swinging jazz ensembles pioneered by Count Basie, Duke Ellington, Glenn Miller, Benny Goodman, Artie Shaw, and the Nelson Riddle Orchestra.
It will also pay tribute to her singing idols Sylvia La Torre, Katy dela Cruz, Armida Siguion-Reyna, and other local jazz greats.
THE PERFORMERS. It was Isay's husband, Robert Seña, who conceptualized the show.
Isay recounts, "It also helped that Robert, Mel, and I are bound by our love for jazz, swing, and the other timeless songs we all grew up with."
Prior to her foray in theater and Ms. Saigon stint, the theater actress started her career as a lounge singer at the Hyatt's Calesa Bar, Manila Hotel, and Manila Garden Hotel.
Sharing the spotlight with Isay is Mel Villena, an alumnus of the UP College of Music who knows the intricacies of jazz, swing, big band, and even jazz fusion.
The AMP Big Band represents the fruition of Mel's desire to perpetuate the jazz tradition. Comprised of equally-talented and seasoned instrumentalists, the orchestra has been spearheading free jazz education seminars, and opens jams to aspiring players, usually held at Skarlett Jazz Kitchen—where the pilot series was held.
"I was high the whole time during those shows!" Isay says. "It was sheer pleasure to sing my favorite songs together with such great musicians. It's something that needs to be shared, hence the repeat."
ADVERTISEMENT - CONTINUE READING BELOW
With songs ranging from classic jazz standards, broadway hits, and even traditional Tagalog pieces such as "Waray-Waray," "Balut," "Galawgaw" and "Hababol-Habol," Isay brought the house down with her unique blend of theatric flair and dynamic vocal range—highlighted of course by the robust strains of the world-class horn section.
Isay Alvarez-Seña Swings Out With The AMP Big Band is directed by Robert Seña, who is also featured as a special guest performer. Showtime is 8:00 P.M.
For ticket inquiries, call Ticketworld at 891-9999 or Spotlight Artists Centre at 899-8089/09228986644.