IMAGE courtesy of Preview magazine
---
Preview's September issue is a feast for the fashion lover.
Georgina Wilson stars in three different covers, in three fierce fashion transformations, with a fourth cover free with Preview's digital version.
Styled by Creative Director Vince Uy, Fashion Director Daryl Chang, and Fashion Editor-At-Large Liz Uy, the cover looks kick off what the September issue means in the fashion world—the real beginning of the year, showcasing key trends and must-haves.
The team delves deeper though, and gets to know Georgina not just as a pretty face, but as the poster child for this generation's ruling power: social media.
With over 1.3 million followers on Twitter and over 500,000 on Instagram, Georgina treads her own path and creates her own brand—all with the smarts and flair she is known for.
Her drive and road to success is a true example of what it means to be a Preview Girl. Check out #ImAPreviewGirl throughout the month to see various film interpretations of the hashtag.
Are you a Preview Girl? Seal the status with the hashtag emblazoned on a leather luggage tag made by local manufacturer S.C. Vizcarra, a family-owned studio that started off with hand-embroidered products and has since expanded their line into other artisanal goods.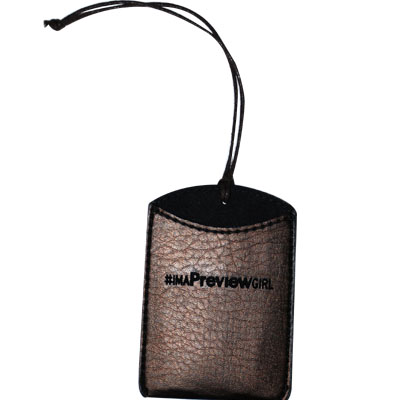 ADVERTISEMENT - CONTINUE READING BELOW
Get the bag tag for free with a copy of the September issue in National Bookstore, Powerbooks, Fully Booked, Robinsons Department Stores, Watsons and select newsstands nationwide. All copies of the magazine also come with The Fall Accessory Guide presented by Preview and SM Accessories.