92 DAYS TO GO. When the country's premier singer-songwriter was asked what he wants to receive this coming Christmas, he answers undergarments and socks.
"I really like socks and underwear, pero gusto ko yung boxers. Ganun lang ako ka-simple," he tells PEP.ph (Philippine Entertainment Portal).
He continues, "I like pure cotton socks. If it's black, it's got to be pure cotton… athletic socks also for when I play golf."
Brand name happens to be an unimportant detail for Ogie, but he is quite particular when in it comes to design.
"Basta yung itsura lang... I don't know if they're called boxers, pero ayoko yung parang bikini."
SHOPPING FOR UNDIES. While a majority of men still give less attention to fashion, it doesn't necessarily mean that they can't appreciate a good buy.
While there may be hundreds of options, you should never be tempted to go for the one that simply catches your eye.
So, if you're planning to buy undergarments for the man in your life this Christmas, here are a few tips that you might want to consider: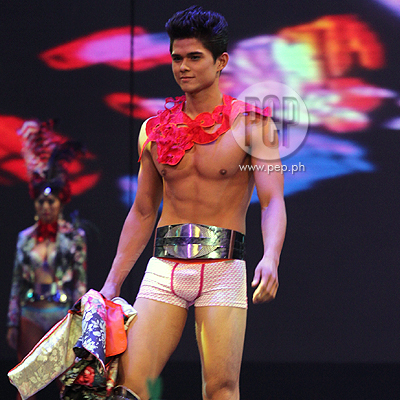 On Carl Guevarra: Trunk-cut boxer briefs are a cross between your classic briefs and boxer shorts, and have shorter coverings for thighs than the reguar boxer brief. (Photo by Noel Orsal)
1. Do your research.
Take effort in finding out whether he likes boxer shorts or briefs or boxer briefs.
After all, it is the most important detail you'll need when you go out shopping.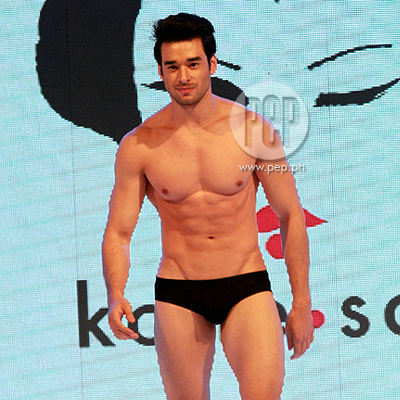 On John Spainhour: Low-rise black briefs. (Photo by Noel Orsal)
2. Size matters.
Two important things you need to remember about underwear:
One, tight undies can cause skin irritation and skin darkening on your crotch area.
And two, it's never cool to see butt-crack peeking out from the top your pants. Never!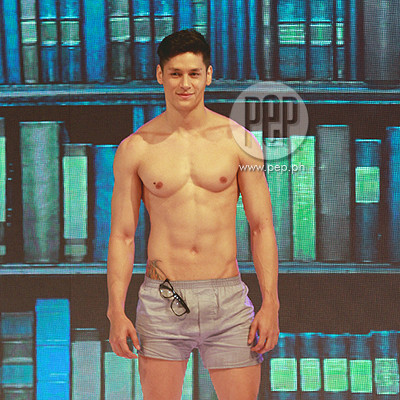 On Hideo Muraoka: Super comfortable boxer shorts. (Photo by Noel Orsal)
3. Invest on quality.
Gifts are meant to make someone happy, so make that happiness last a little longer than, say, three months.
Just always keep this in mind: You're shopping for good, long-lasting underwear... not "bacon."