57 DAYS TO GO. While local and international aid continues to pour in at an overwhelming rate, Benjamin Alves still grieves the heartbreaking loss suffered by the victims of typhoon Yolanda.
In a brief chat with the Kapuso actor, just days after the super typhoon struck Eastern Visayas on November 8, Benjamin said that the catastrophe is something "you don't want for anybody."
The Sana Dati star added, "Mabuti na lang marami tayong Pinoy na tumutulong, at saka iyong mga Pinoy abroad.
"Even people from abroad who are not Filipino, nakikita natin iyong pakikiisa nila na tumulong sa atin.
"It shows how much we care, as people, for each other."
Benjamin said that his heart goes out for those who lost their family members.
"May mga broken families. This is gonna be with them for the rest of their lives."
The basic necessities being donated, said the actor, will greatly help the victims get back on their feet.
Tantamount to this will be emotional and spiritual support, too.
Asked what he would donate to the survivors of the calamity, Benjamin said that inspirational reading, such as The Holy Bible, would make a perfect gift.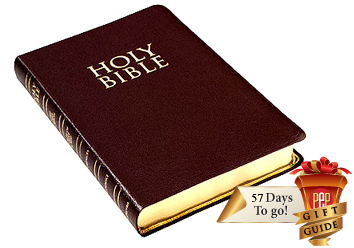 The actor, a devout Christian, said that he does not mean to force his faith on non-believers.
He, therefore, said that any book that could emotionally uplift people would do.
"I could sympathize, but I can't empathize because I wasn't there.
"So, I really hope that they could build groups within that community, or whatever community they have, that helps them move one psychologically."
While the Bible, the best-selling book of all time, would provide spiritual nourishment for the victims of Yolanda, PEP.ph suggests "I Will Survive" singer Gloria Gaynor's non-fictional collection of stories of survival.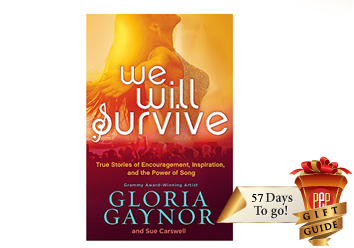 We Will Survive: True Stories of Encouragement, Inspiration, and the Power of Song is an international best-selling compilation of accounts of different people, who encountered challenges in their lives and found inspiration in the Grammy-winning soul singer's smash hit. The book costs $7.65.