IMAGE Demai G. Sunio-Granali
---
52 DAYS TO GO. Here's a gift idea that most moms and homemakers will definitely like.
Obviously, family will always be the top priority of every parent. But what about getting "alone time" or "me time" for themselves once in a while?
For celebrity mom Cheska Garcia-Kramer, alone time is synonymous to a couple of hours of peace and quiet—a time when she can meditate and do yoga.
"It's different when you're at home and you're just in your room, knowing that your kids are still there in the house.
"You can't help but check on them, so having alone time would have to be where I can segregate my exercise, and speak to myself or yoga time or something."
It may sound impossible to accomplish, especially with three active and playful kids in the house, but the actress-host is glad to have a "home partner" that helps her achieve just that.
At the November 19 press conference of home appliance company Electrolux, where Cheska was introduced as one of the three new digital brand ambassadors, she said she is in love with her new silent vacuum cleaner from the brand.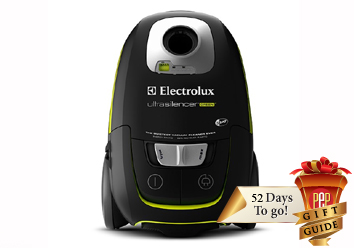 ADVERTISEMENT - CONTINUE READING BELOW
"I'm O.C. [Obsessive Compulsive], so that only goes to show that I really clean the house, and I really do.
"I make sure that, you know, I have time to clean my children's room.
"So, the vacuum cleaner… For me, since I have a 10-month-old baby, so it's important that the vacuum cleaner is silent."
Unlike other vacuum cleaners, Electrolux's Ultra Silencer is an effectively quiet tool that helps Cheska finish her chores without having to disturb the kids' nap time.
Of course, more nap time for the kids means more yoga time for mommy.
"It really works," Cheska even commented about the noiseless home appliance.
Priced at P 13,995, the vacuum cleaner is a perfect gift for every homemaker, who finds joy in seeing her home clean and orderly.
But if you find that too expensive, the brand offers other small appliances, particularly for the kitchen.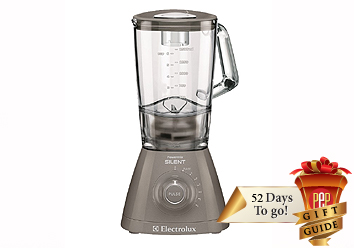 ADVERTISEMENT - CONTINUE READING BELOW
Following the direction of the noiseless vacuum cleaner is a noiseless blender called the Powermix Silent Blender, which costs P 7,650.
Find the perfect Electrolux products for your own home by visiting leading appliance centers nationwide or go to www.electrolux.com.ph.