36 DAYS TO GO. Some say that ageless beauty can only be achieved if you were blessed with good genes or if you have enough funds to get cosmetic treatments and surgeries.
But there are others who believe that taking extra steps to care for your skin helps.
Just take a look at Charlene Gonzales-Muhlach, who, nearly 20 years after she joined the Miss Universe pageant in 1994, is still as gorgeous as ever.
Yes, Charlene may be one of the lucky ones, but she also doesn't let go of herself when it comes to skin care.
On ordinary days, the mother of two avoids putting on too much makeup or none at all.
And every morning and every night, she follows a beauty ritual that involves the use of products that are easily accessible to the public.
Behold Charlene's skin secret: the Pond's Age Miracle beauty line.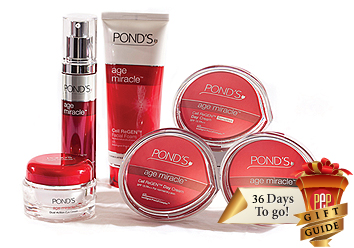 From cleansing, to moisturizing, to combating skin aging, this collection of must-haves works wonders.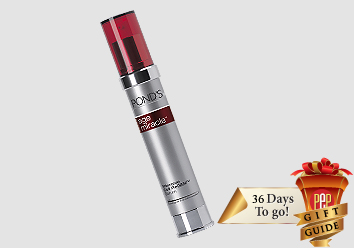 The 39-year-old former beauty queen swears by the Intensive Cell ReGenTM Serum, which contains a unique set of ingredients that actively reduces wrinkles, age spots, and sagging.
This product line is best recommended for women who are 30 years old and above.
Bring them home as a holiday present for your mom, mother-in-law, tita, or boss.
Purchase the products per piece or as a set from leading beauty stores nationwide.