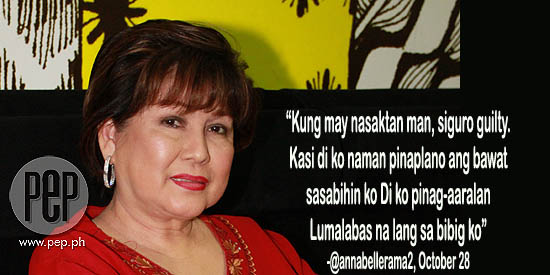 IMAGE Noel Orsal
---
Annabelle Rama, without a doubt, is the queen of blunt talk in Pinoy showbiz.
She doesn't sugarcoat her words.
She will not back down if you start a fight with her.
You either hate her or love her.
But read her amusing comments @annabellerama2 on Twitter, and you're hooked. Bet on it.
Here are the things we learned about this fierce, protective mother, if a bit blunt, from her recent Twitter "war" with daughter Ruffa Gutierrez:
1. Annabelle starts her day right with a cup of coffee and newspaper.
2. She's well-organized.
In the 140-character world of Twitter, you won't be confused following her long rants. She numbers them. She serializes them.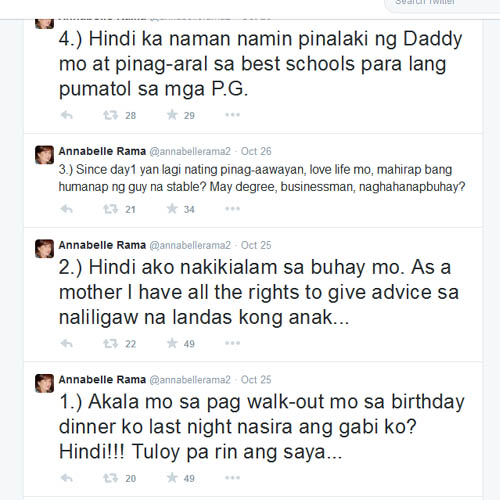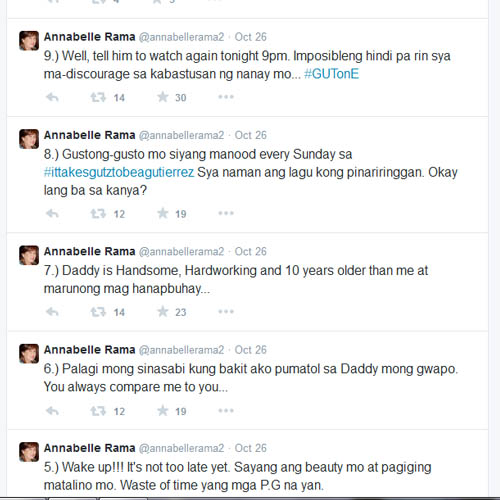 3. She knows how to make a point. Twitter followers won't miss the tweets in bold letters.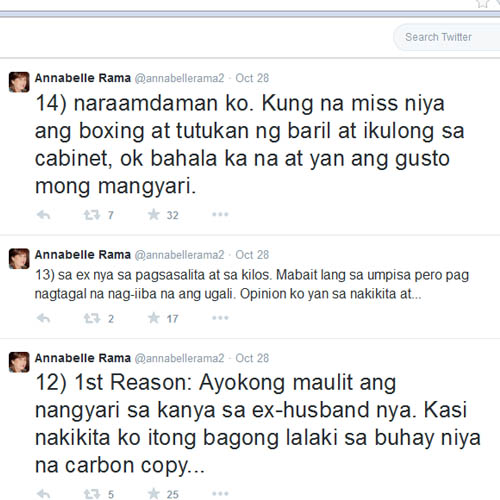 4. And she clearly states her reasons when making a point.
5. She's still truly, madly, deeply in love with her man Eddie Gutierrez.
6. Even if she's furious, she doesn't lose her focus.
Amid her Twitter war with Ruffa, she managed to promote her family's reality show It Takes Guts To Be A Gutierrez
7. You know whom she's mad at when she won't deign speak the name.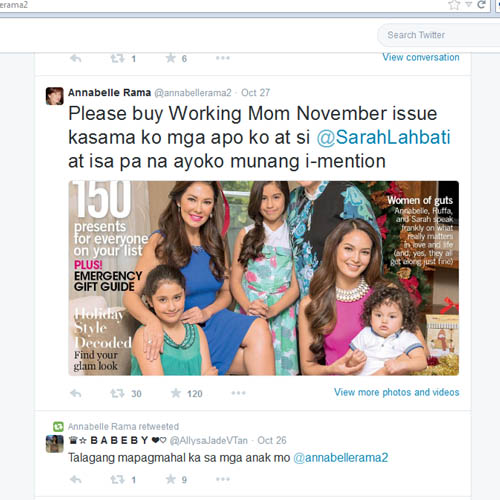 8. She knows she's uncontrollable when it comes to saying what she wants.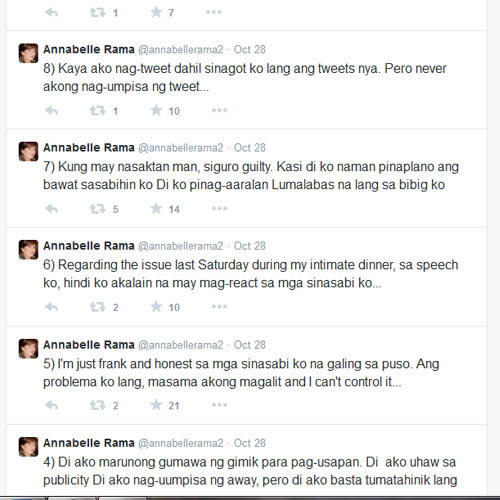 9. She knows how to use hashtags properly...
10. ...and responds to her followers (she has more than 450,000) respectfully.