Christmas is just around the corner! To spare you the stress of accomplishing your holiday to-do list, here's a survival kit for a merrier Christmas!
EASY TAXI FOR THE HOLIDAY RUSH. Traffic jams and "agawan-taxi" are the horrors of the holiday season. We offer a solution: Book a taxi using the EasyTaxi app.
You may even get a chance to ride Easy Taxi's newest cars powered by Belo Essentials, WeChat Philippines, Smart Communications, and Sun Cellular.
Photo by: Mark Atienza

Easy Taxi Regional Marketing Director Mario Berta introduced four brand new cabs at the Eastwood Open Park last October 30.

Plus, a surprise Christmas gift for the lucky passenger! A ride with actress Anne Curtis or singer Sarah Geronimo. Or being driven by celebrity reporter Phoemela Baranda.

EasyTaxi's two-month promo is ongoing until December 31, will make sure you arrive to your next stop in a good mood, because "it's hard to go to your destination and look haggard!"

STAY ACNE-FREE WITH BELO ESSENTIALS. The holiday fuss of last-minute shopping frenzy and all-night partying may take a toll on your skin. Here are some tips from the managing director of Belo Essentials, Cristalle Belo Henares.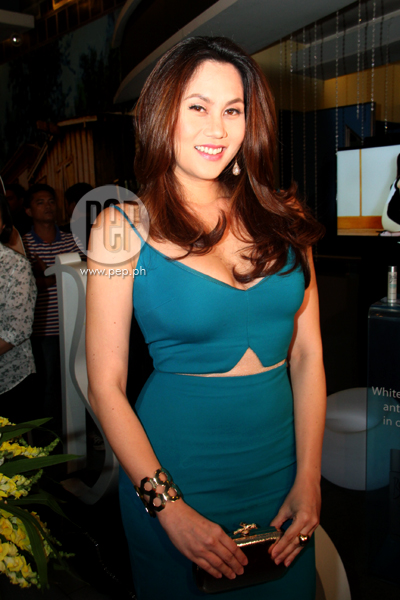 Photo: Mark Atienza

She recommends investing in a good facial wash and toner. And, of course, to drink lots of water to stay hydrated. It will benefit your skin in the long run.

For "biglaan events naman," Cristalle suggests using the Acne Pro Pimple Gel to pop that pimple.

She assures, "Overnight mag-da-dry na yung pimple."

COLGATE SUGARACID NEUTRALIZER. With all the candies and pastries in abundance during the holiday, your dentals are at risk for possible tooth decay if you don't brush those pearly whites properly!

Maricel Laxa-Pangilinan reminds, "Oral health is something very important for me, this is something I learned from my mom.

"Very early on she always wanted us to brush our teeth, take care of our teeth and, you know, it paid off.

"So I wanna pass this on to my children. But, of course we have cheat days, and that's Sundays. They can eat all the sweets that they want but they have to brush their teeth."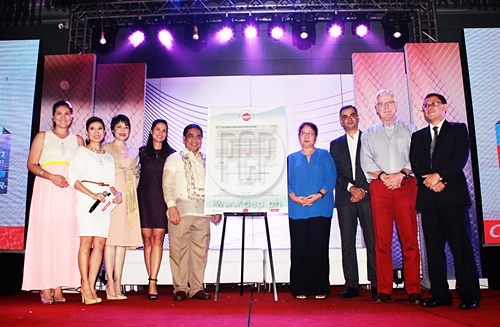 Photo: Gia Allana Soriano [during the launching of Colgate Sugar Acid Neutralizer last October 19at the Marriott Hotel.]

The Pangilinan household uses the newest addition to the Colgate family, Colgate Sugaracid Neutralizer toothpaste, which "fights cavities by neutralizing sugar acids right in the dental plaque."

ULTIMO HOLIDAY COLLECTION. Can't find the right polo shirt for your man? Ultimo might be your new go-to store for your gym-loving husband!
Photo: Gia Allana Soriano

The shop caters to tall hunks and plus-sized men. Endorsed by San Juan Vice Mayor Francis Zamora, the former DLSU team captain and fitness advocate also gives fashion advice to all guys "on the bigger side."

"It doesn't have to be something negative if you're tall and big, fashion is from within. Ako ay naniniwala na yung pagbihis ay parang outlet ng iyong personality.

"So hindi dahilan na malaki, mataba, or matangkad, hindi ibig sabihin hindi ka pwede magbihis ng maayos. Marami namang paraan kung paano natin i-express ang personality sa paraan ng ating pananamit."

He adds that Ultimo caters to all types of occasions, ranging from formal, casual, or sporty wear.

Ultimo showcased their latest Holiday collection for the big guys last October 23 at the Bar One Holiday Inn.