The Philippine fashion scene has gotten more exciting as the local fashion industry continues to update itself and compete effectively with the top international brands in the country.
The latest game changer in local fashion is the first Manila Fashion Festival organized by the fashion management powerhouse Art Personas together with One Globe Limited.
Art Personas CEO Ronnie Cruz
He added, "Part of the thrust of the company we established is to really develop, provide a platform for all these young talents."
According to Ronnie, the designers provided a lot of inputs with regards to the artistic direction of the fashion show.
Thus, expect to see something different as the designers present their ready-to-wear and couture pieces at the Manila Fashion Festival.
Ronnie explained, "At the end of the day, this is not about us. It's about the fashion talents here in the Philippines.
"And Art Personas as the executive producer, we gave them a lot of control of what should happen, what can happen.
"From model selection, how many pieces of clothes they can show, the background videos, the music... they had a lot of control about the show and we'd like to keep it that way."
"Fantastic" was the word that came to Ronnie's mind to describe the upcoming fashion show.
Aside from these young designers, Art Personas also intends to feature fresh talents and local fashion icons in their future shows.
Ronnie said, "We do intend to have a day or so for fresh, really really fresh, top-of-the-class grads from different fashion schools.
"We're hoping that some of the fashion icons will be part of it as well.
"I'd love to see some of the best ones around... we're here to create a platform to make it easy for everyone to be showcased in the global stage."
Art Personas also intends to make the Manila Fashion a biannual event following the global fashion calendar and launch a model search competition called Face of the Philippines.
Ronnie elaborated, "A model search competition, which is in collaboration with KMA (the Korean Model Association) and One Globe Limited."
He added, "The model that will win in this search will be competing in Korea in April next year.
"They will be competing against 15 countries.
"But next year, we'll be sending six [designers].
YOUNG BLOODS. "I think the collections that are coming out in Manila Fashion Festival are a reflection of each designer's aesthetic," said club glam authority Sassa Jimenez when asked what people can expect from their show.
She continued, "But it's also a forecast of what's to come in the fashion industry."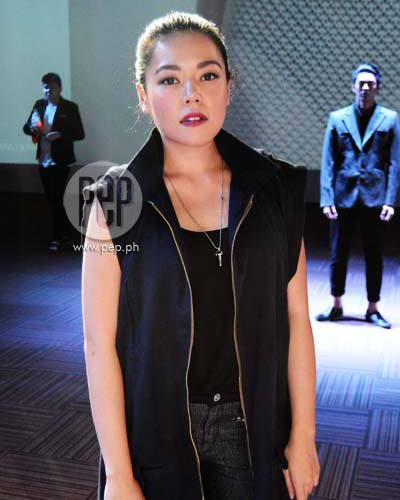 Manila Fashion Festival: Club glam authority Sassa Jimenez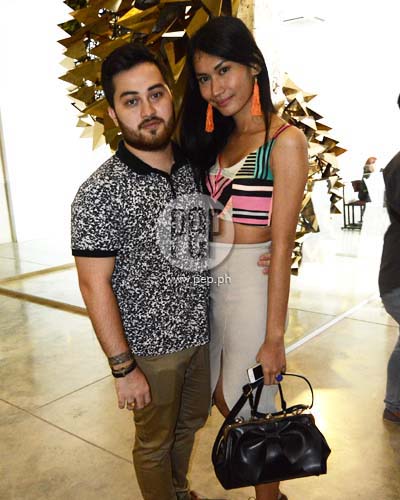 Young designers: Mark Bumgarner and Cheetah Rivera are prepared to showcase their Spring/Summer 2015 collection
Meanwhile, go-kart racer-turned-designer Mark Bumgarner is grateful to be included in the lineup of pioneering designers at the Manila Fashion Festival.
"I wouldn't think of any other way for me to break into the business like this," Mark said in an interview with PEP and GMA News.
"I'm really thankful that they took me in, you know."
Mark revealed that he draws inspiration from "art deco and streets" for his Spring/Summer 2015 collection.
"I don't want to say too much but, definitely, the collection I'm doing for this show is something I've never done before," he assured.
Furthermore, "I want to try and push my bounderies as a designer and you'll see a lot of seperates, streetwear.
"But you'll still see my typical gowns and stuff.
"You definitely can't miss that for the show.
"It's definitely something different and I'm not gonna say it."
Mark is also making the gowns for the bridal entourage of Heart Evangalista, who is set to wed Senator Chiz Escudero in February 2015.
He admitted to feeling the pressure when Heart approached him to make the gowns.
Asked how it is working with Heart, Mark said, "She does have her directions but what I love about Heart is that she gave me creative freedom.
"With everything that I do with her, with her stylist Kat Cruz whom I also work with, they give me freedom.
"They just give me a small directive and throwing everything at me and I like working that way."