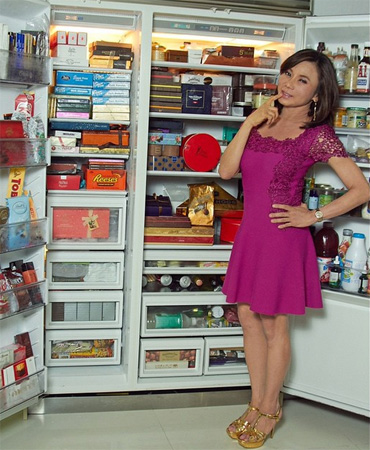 IMAGE Instagram photo of Dra. Vicki Belo
---
Chocolate lovers will have a sugar rush seeing the inside of Dr. Vicki Belo's giant fridge filled with all sorts of chocolate goodies.
Last week, the popular comestic surgeon posted a photo with her standing in the foreground of her opened fridge to thank the people who gave her all those chocolates for Christmas.
She even jested, "How could you give me so much of my favorite food. If I gain weight it's your fault."
Ever since, the owner of Belo Medical Group has been very vocal about having a sweet tooth, particularly for chocolates.
In a previous interview with YES! Magazine, Dra. Vicki talked about her horde of chocolates from all over the world—Godiva, Lindt, Royce, Patchi, Valrhona, Fauchon, See's candies, and Max Brenner, to name a few.
"I can't last a day without chocolate," she said.
"Konti-konti lang naman. Like, if I feel down or tired, I get energy from chocolate."
Here's a photo of her other fridge, also filled with chocolates, taken by YES! In 2008.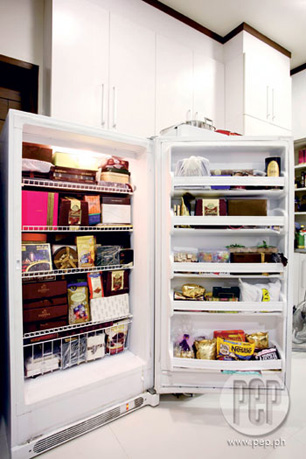 ADVERTISEMENT - CONTINUE READING BELOW
Obviously, Dra. Vicki Belo has not outgrown her love of chocolates!


View photos: Inside Vicky Belo's modernist home