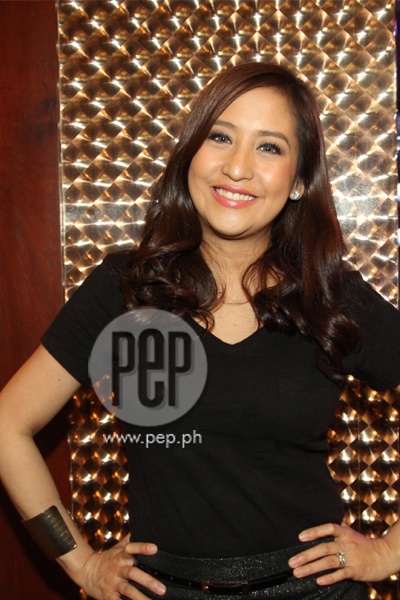 IMAGE Noel Orsal
---
Before Lady Gaga and Katy Perry came into the limelight in the last decade, Jolina Magdangal was the trendsetter for Pinay teens in the 1990s.
When Jolina debuted in 1992 in ABS-CBN's Ang TV, she made a trademark out of her quirky, bubbly persona. She became known as a daring teen fashionista for her brazen and colorful style.
Let's take a trip down memory lane and see how Jolina has grown from a trendsetting teen queen to a woman she is today.
FASHION ICON. Jolina Magdangal was once the teen fashion icon Jolens who made glittery butterfly clips and full bangs with long hair the rage among her fans in the 1990s.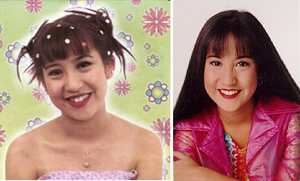 Photo: pinoyexchange.com and philippinemusicregistry.com.ph
She made highlights a hair craze at the height of her popularity.
Photo: File photo
When Jolens appeared onscreen in miniskirts, heeled boots and wedge heels, her outfits became a fad among teen Pinays.
Her fashion statements were so popular that a line of Jolina dolls was made in her image.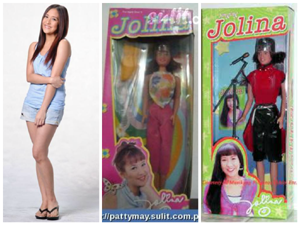 Photo: pinoyexchange.com
Through the years, Jolina experimented in different styles, each one eclectic, loud and hip.
She bent fashion rules and veered away from norms by wearing loud prints and layered tops.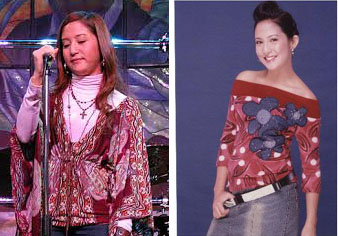 Photo: File photo
High-fashion or rakista, Jolens can surely pull it off. From artsy hair ornaments to fedoras.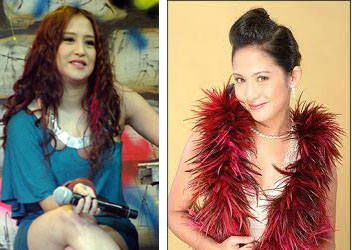 After her transfer to GMA in 2002, Jolens toned down her style without losing her flair for fashion.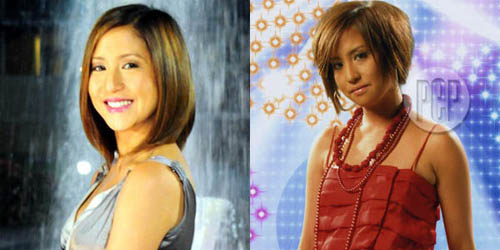 Apparently, her unique fashion sense is in her DNA. Choose your fashion diva, Lady Gaga or Jolens?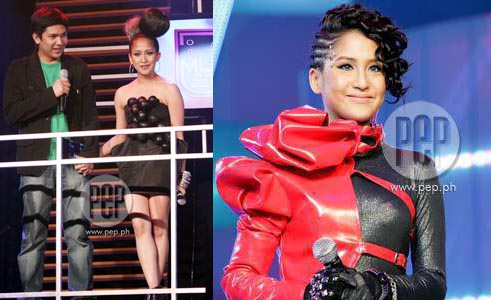 High-fashion or feisty rock chick, she never fails to surprise.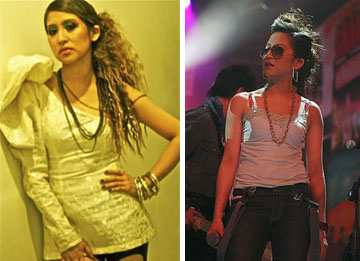 MELLOWING. Her style has become softer and more normal after marrying married rock musician and member of Rivermaya, Mark Escueta, in 2011. She gave birth to their baby boy Pele Iñigo Escueta in 2014.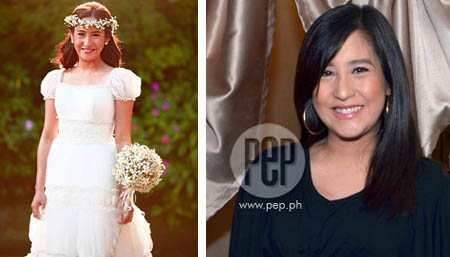 As she grows older, Jolens remains a fresh-faced, ageless beauty with a fancy for a bizarre and bold sense of style. Here, for her role in the GMA fantaserye, Grazilda, Jolina comes out still looking beautiful despite the crazy costumes.
ADVERTISEMENT - CONTINUE READING BELOW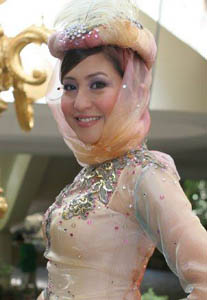 The 1990s fashion may have come and go, but Jolina's offbeat fashion, like a "walking Christmas tree," is an indelible trademark of the era.