Some of this week's most controversial stories weren't about stars, but rather, their dresses!
In this day and age, the Internet—especially, social media—is bound to capture every single detail, make it viral, and get the whole world talking about it.
Let's start with Emma Stone's Ellie Saab's outfit at the Oscars on February 22 (U.S. time).
Sure it got included in every fashionista's best-dressed list, but the tittle-tattle went on the following day because in one of those times she lifted it, the slit went a bit higher, giving the photographers a peek at her underwear.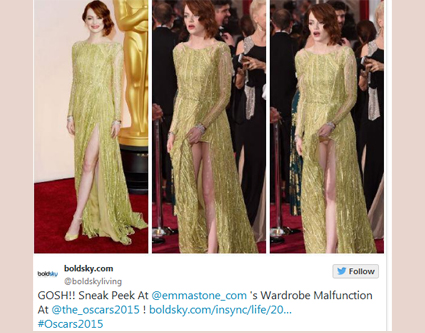 Next, Madonna suffered a whipflash after her fall at the Brit Awards on February 25 (U.K. time).
The culprit, she said in an interview with BBC, was her cape.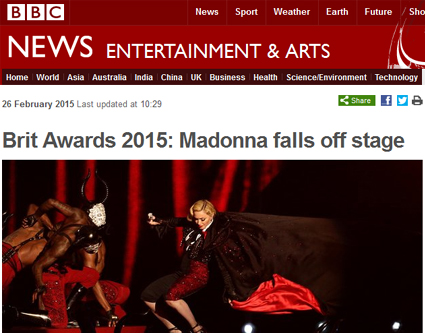 And because of what happened, she declared, "No more capes. Cape fear is over."
Meanwhile, from Emma flashing her crotch, there's Beyonce "flashing her boobs" when she and husband Jay Z grabbed some lunch at Gracias Madre in West Hollywood, California, on February 25 (U.S. time)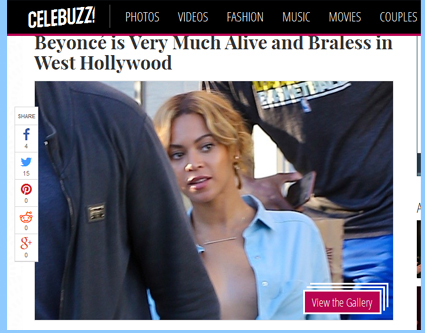 And just like Madonna, she was said to have missed the Tom Ford show held on February 20 (U.S. time) because of a "huge wardrobe malfunction," said a US Weekly source, who further described, "Her dress ripped all the way up the back and she had to run backstage to find something else to wear."
Also making the headlines yesterday, February 27, was Lupita Nyong'o's dress at the Oscars.
It reportedly had a price tag of $150,000, had 6,000 Akoya pearls...and it was stolen from her hotel room.
On February 28, the dress was found in London West Hollywood, the same hotel where it was stolen.
On why it was returned, TMZ source said the pearls were fake.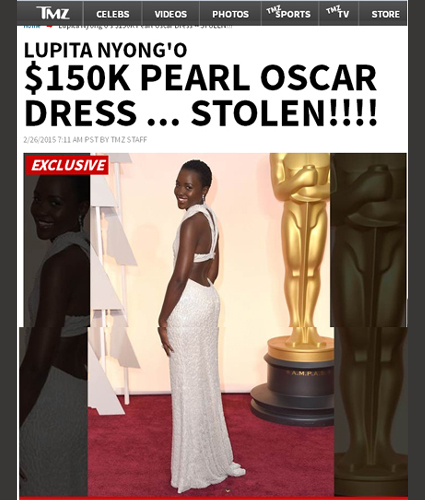 Lastly, Mariah Carey, Anna Kendrick, Miley Cyrus, Kim Kardashian, Justin Bieber, Demi Lovato, and several others joined a color debate over a dress worn by a bride's mother at a Scottish wedding.
Is it white and gold or black and blue?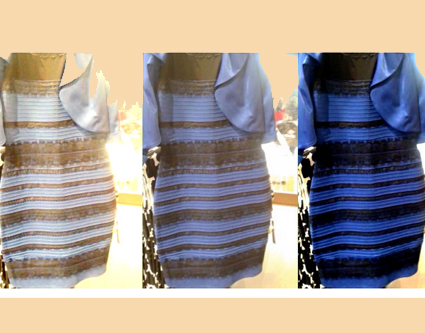 Bevil Conway, an associate professor of neuroscience at the Wellesley College who studies color and vision told wired.com: "What's happening here is your visual system is looking at this thing, and you're trying to discount the chromatic bias of the daylight axis...
"So people either discount the blue side, in which case they end up seeing white and gold, or discount the gold side, in which case they end up with blue and black."
By the way, the actual color of the dress was blue and black!