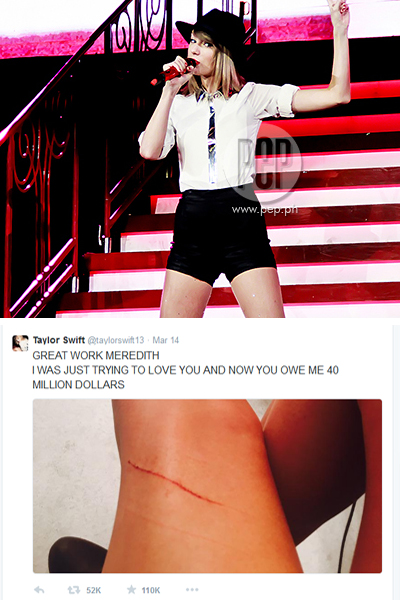 IMAGE Gia Soriano (main); @taylorswift13 on Twitter
---
While ordinary people have their homes, cars, and health insured, high-profile celebrities have more at stake.
Impairing a leg is death to a dancer and losing one's voice dooms a singer, as what happened to Julie Andrews.
It makes sense then that stars take out insurance policies on parts of their body that make them rich and famous.
What stagger the mind are the amounts of money involved in these transactions. And it gets weird in some cases.
Once more, the words of F. Scott Fitzgerald come to mind, "The rich are different from you and me."
Read on:
Among Hollywood legends, Bette Davis reportedly insured her tiny waist for $28,000 in the 1930s.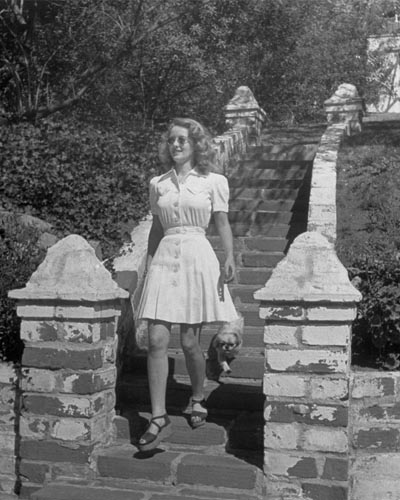 In the 1940s, according to Publications International Ltd., Century Fox had the legs of Betty Grable insured for $1 million each.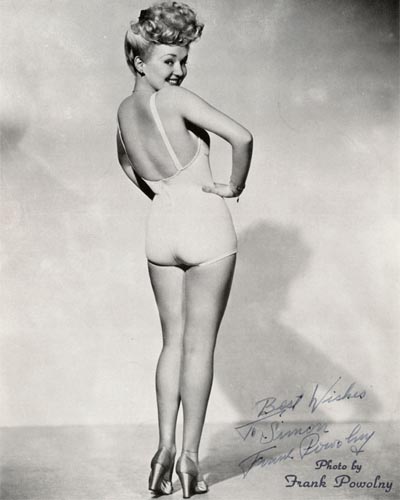 More celebrities followed suit. Breasts, buttocks, smile, body, even sperm and tongue, were insured. They sure know how to value their assets.
Taylor Swift. The American pop star caused a buzz when she recently posted a photo of her leg, which was scratched by her cat, Meredith: "GREAT WORK MEREDITH I WAS JUST TRYING TO LOVE YOU AND NOW YOU OWE ME 40 MILLION DOLLARS."
Taylor's team decided to have her slender legs insured last March in preparation for her 1989 World Tour.
And The National Enquirer reported that she was shocked upon learning the value of her legs.
"She thought her legs were possibly worth a million. But $40 million shocked her. She's even a little embarrassed about it."
Gia Soriano

Rihanna. In an interview with People magazine, Rihanna said, "I work with a trainer. We work on the arms. I don't want manly, muscular arms. We work out my butt because I love my butt.
"[But] my legs are my main focus. I'm obsessed."
Rihanna sure knows how to take care of her obsession because she had her bronze legs insured for $1 million.
ADVERTISEMENT - CONTINUE READING BELOW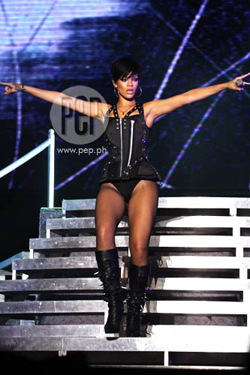 Mariah Carey. Nope, it's not her high singing voice that's insured. Mariah's legs were insured in 2006 for reportedly a whopping $1 billion after being named the face of Gillette's "Legs Of A Goddess" campaign.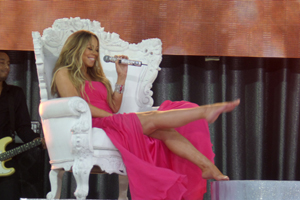 en.wikipedia.org
David Beckham. The iconic soccer player has his sturdy legs to thank for most of his soccer success. Hence, it's only reasonable that he has it insured them for $70 million.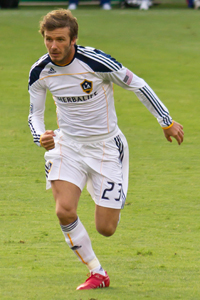 en.wikipedia.org
Other celebrities whose legs were insured: Heidi Klum's one leg, according to DailyMakeover.com, was valued higher at $2.2 million, than the other at $1.2 million because of a tiny scar on her knee; Jamie Lee Curtis for $2.8 million; Tina Turner for $3 million; Riverdance and Lord of the Dance star Michael Flatley for $47 million; Football player Christiano Ronaldo for $144 million.
Madonna. The Queen of Pop Madonna isn't just a material girl. Her breasts are reportedly worth $2 million.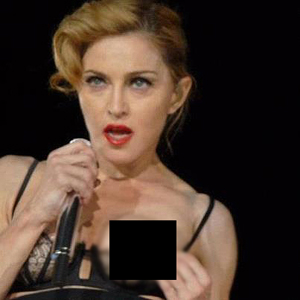 Photo: forums.denden.co.uk
Other stars who had their breasts insured: Dolly Parton for $600,000, Tina Turner for $790,000, and Jennifer Love Hewitt allegedly for $5 million.
Jennifer Lopez. "I was always very comfortable with who I was. Confident," she told Marie Claire UK in 2010.
"I've never looked at myself [my body] in a negative way."
J. Lo's butt has been a hot topic since 2000, so it's no surprise that the performer has a staggering $300 million insurance policy for her booty.
en.wikipedia.org
Kim Kardashian. Her husband Kanye West supposedly encouraged her to get a policy for her butt.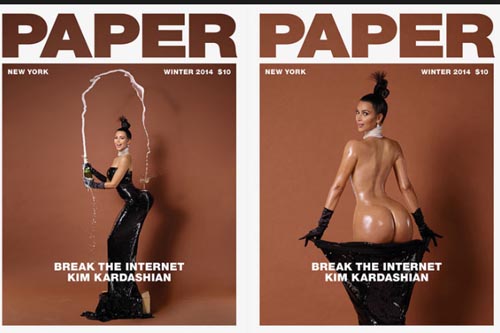 According to BelfastTelegraph.co.uk, the cost was $21 million.
Kylie Minogue supposedly has a $5-million price tag for her butt as well.

Julia Roberts. Move over Mona Lisa, Julia Roberts' smile is so captivating it is reportedly insured for $30 million.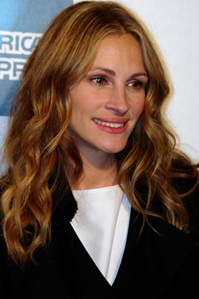 en.wikipedia.org
Likewise, America Ferrera's pearly whites were insured by Aquafresh white strips for $10 million.
Daniel Craig. While filming Quantum of Solace, he had his body insured for $9.5 million since he did many of the stunts in the film.
ADVERTISEMENT - CONTINUE READING BELOW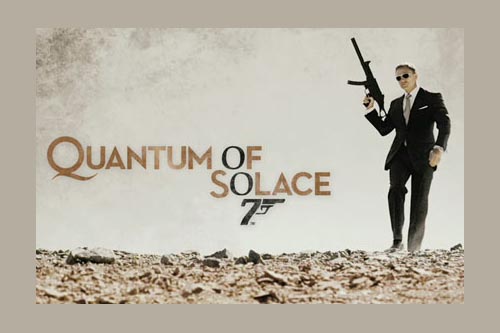 Bono. Last year, his back injury had cost his insurance company £11million, according to a report.
Bruce Springsteen. In the '80s, he had his vocal cords insured for $6 million as did Rod Stewart for the same amount.
As well, Bob Dylan supposedly got an insurance policy for his throat.
Now, here are cases of another kind, like, seriously?
Tom Jones. What makes him a sex bomb? His chest hair.
In 2008, Tom reportedly had his chest hair insured for £3.5million.
At 74, the crooner still entertains, though his routine no longer includes showing off his chest.
Gene Simmons. The former KISS bassist reportedly has an insurance policy for his trademark curving tongue worth £650,000.
Keith Richards. The famous Rolling Stone's member and one of the world's most popular and best guitarists has insured his middle finger for $1.6 million.
Shirley MacLaine. According to Parade magazine, she owns a multimillion-dollar policy protecting her acting fortune against an alien abduction.
David Lee Roth. Back in the '80s, the vocalist of Van Halen, which is said to be the decade's highest-paid live act, was one of the hottest musicians in the limelight.
This may seem ridiculous now, but David was reported to have insured his sperm for £656,000. The policy was meant to protect him against a potential paternity suit should he accidentally impregnate a groupie.