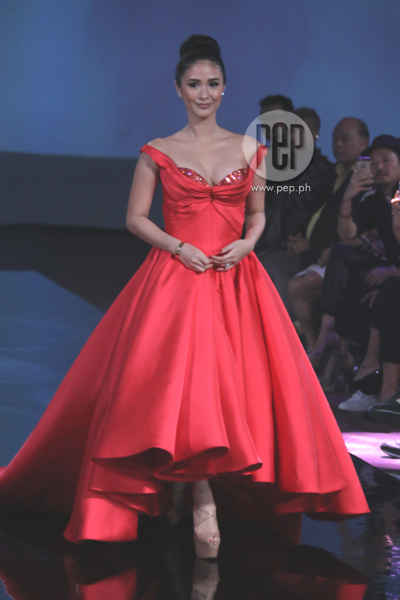 IMAGE Mark Atienza
---
Heart Evangelista walked the ramp of the Manila Fashion Festival's Fall/Winter 2015. The actress closed the third day of the show wearing a red ballgown designed by her friend Mark Bumgarner.
Among the other designers who presented their collections during the show were Rhett Eala, Cheetah Rivera, Arin, Pablo Cabahug, and Mark Bumgarner.
POST PUNK POET. Rhett Eala's collection brings an artistic and animated experience to the runway. Immersed in culture, it was inspired by the music of Jay Z and Lauryn Hill, refined in the way of the trends in Osaka and London, and energized by the influence of punks and Mongols. The result: A fusion of ethnic, athletic, and imperial sporty ensembles shaped and texturized by hand-embroidered details paired with metallic embellishments and high-tech fabrics in colors ranging from chartreuse to black.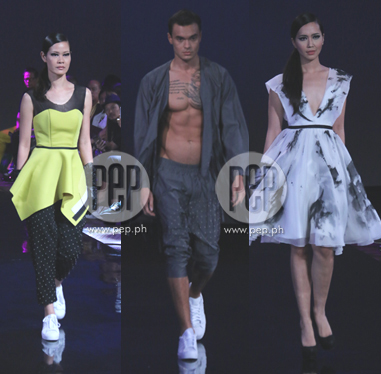 AVIONA. Cheetah Rivera invites new discovery and fuels the imagination with her collection derived from "the great migration" of long distance-wandering birds. With a mesmerizing palette mixed with elements that give off a warm sensation, each piece stimulates one's sense of wonder and adventure.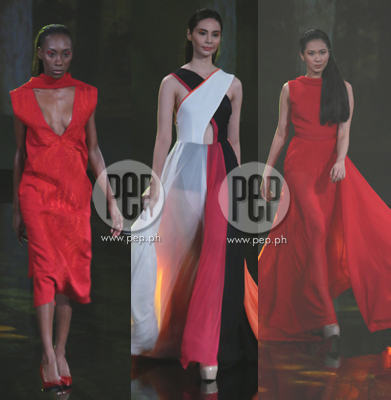 PRETTY VACANT. ARIN gives off vibrant energy, rawness and edge in a collection that was inspired by the punk movement. Sporty and boyish, the silhouettes are mixed with a fascinating palette. The pieces are casual and comfortable for the dynamic people of today.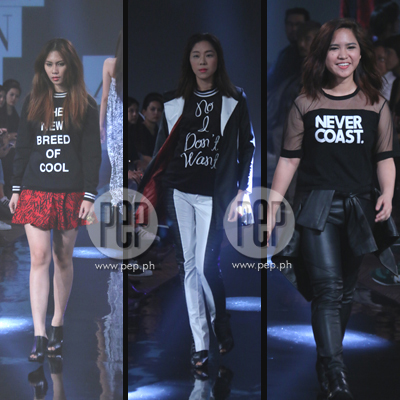 SPORTY LUXE. Pablo Cabahug brings a jazzed sophistication to the runway with a confluence of spunk and class in this collection. Sporty Luxe embodies luxury and freshness at the same time that it is casual and snazzy, yet so perfect for the night.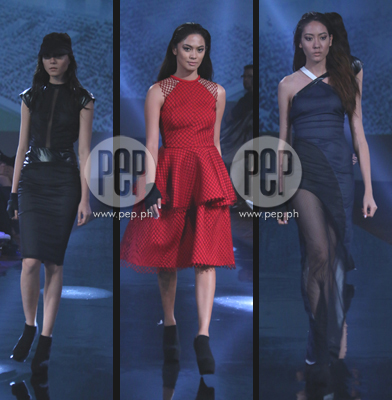 L'AMOUR. Mark Bumgarner harks back to the past in a charming collection that resonates with nostalgia. Inspired by the essence of love, L'amour explores romantic silhouettes in precise cuts and intricate shapes that create fluidity in movement. Done in various shades of pastels and luxurious fabrics, the opulent collection shimmers under the moonlight.
ADVERTISEMENT - CONTINUE READING BELOW