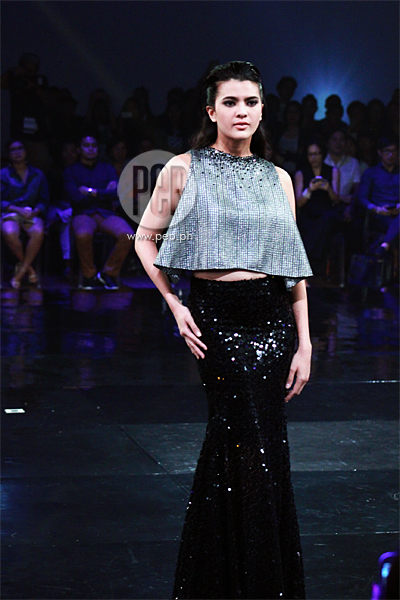 IMAGE Gia Allana Soriano
---
A pioneer occasion in Philippine fashion, the bi-annual Manila Fashion Festival revolutionizes the stage for Filipino designers. These designers get to showcase their talents in the season's latest trends.
Unlike other fashion shows, designers are given the opportunity to dictate every artistic aspect with complete creative control over their own show. With the first ever Manila Fashion Festival being held on November of last year, the event transformed the traditional runway show with the goal to bridge the gap between local designers and consumers.
Last March 20 at the Green Sun Hotel in Makati, designers Anthony Ramirez, Charina Sarte, Chris Diaz, Veejay Floresca, Odelon Simpao and Michael Leyva paraded their collections for Fall/Winter 2015.
"EVOLUTION DE LA VIE. A collection that expounds on the genuine nature of femininity, Evolution De La Vie was inspired by the evolution of women. These ultramodern pieces exhibit tastefulness and utter grace.
With a Stygian palette that accentuates the pure aesthetics of a woman, Anthony Ramirez brings an alluring charm to the runway.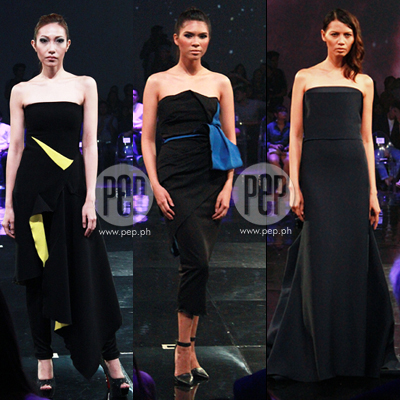 "EXPOSED. A collection that shows strength is the new sexy, its inspiration was derived from the empowered women of today. The pieces are sleek and sharp, as they incorporate scuba inspired designs with accentuating perennial silhouettes. Charina Sarte brings a desirable image to the runway.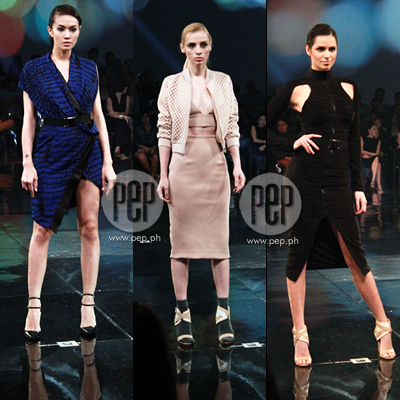 "ACADEME. A collection that embraces an everlasting paradigm, Academe was inspired by the influential Vassar look of the 1930's to 1950's. "Boy Meets Girl" ensembles and timeless classics, the purely stylish, yet extremely comfortable pieces translate the classics to modernity as they evoke femininity with distinct details and embellishments derived from vintage couture.
With rich and somber, tea-rose to black tones complimented by amplifying textures, Chris Diaz brings denoting charm and utter sensuality to the runway.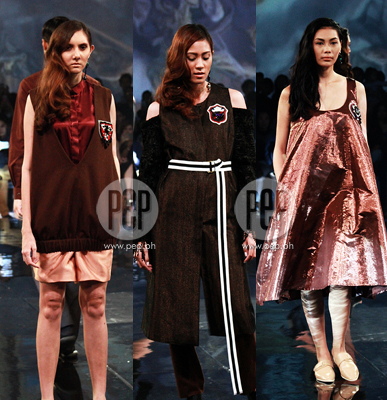 "DISTRESSED". A collection that accentuates the female form with utmost simplicity, Distressed was inspired by a woman's magnetism. Nude and black with red accents creating balance, raw and distressed details paired with exposed seams and unfinished edges, the garments are sexy, yet classy, strong, yet vulnerable. Pieces stand out in an unexpected way.
ADVERTISEMENT - CONTINUE READING BELOW
Veejay Floresca brings the complete essence of a woman to the runway.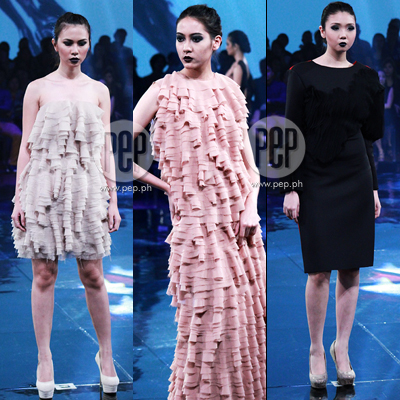 "ARMOIRE"A collection that focuses on metallic elements inspired by the medieval times, hues of silver visibly blend out with black and grey. Digitally printed fabrics with finished metal embellishments, these pieces compliment the feminine charms of women and a man's masculinity.
Odelon Simpao brings an elaborate touch to the runway.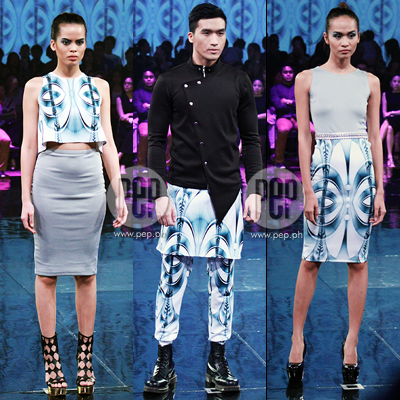 "DARK ROMANCE". A collection that embodies posh romance, sophistication and class. Colors vary from black to gray with silver. Distinct embroidery details, playful art deco, and elaborate cut outs accentuate a woman's best assets.
Michael Leyva brings the most refined manner of sexiness to the runway.