Georgina Wilson confesses she's an outfit repeater.
She proudly says, "Yeah, I am and I don't really care.
"Like obviously with big events... like for example, this jacket, it's [Yves] Saint Laurent.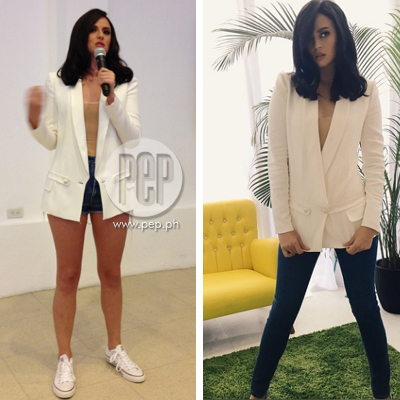 @ilovegeorgina on Instagram
But I wore it on Asia's Next Top Model, and I also wore it to one more thing.
"So I wore it hosting an episode of Asia's Next Top Model, and I also wore it on a promo for Asia's Next Top Model. I just switched it up.
"So for me, I get obsessed with my pieces."
When asked to rate herself as fashionista, her reply: "I'm totally a fashion girl, like I live and breathe it.
"I think about it all the time. I made a company based on it.
"My favorite posts in the world are always outfit posts especially when they work and I think that every week, I'm in a stylebible feature.
"It's my life, like, it's what I love, and I think that everyone, just on a tangent.... Everyone should just focus on what they love.
"If they don't love fashion, then don't make it pilit. And if you love fashion, go for it, express yourself. And that's what it's all about."
NINE WARDROBE MUST-HAVES. We then try to find out if there are things she just can't let go of—her wardrobe essentials, so to speak.
She says, "Pretty much everything. But if I was to say nine, how do I say everything?"
Here's Georgina's list of nine wardrobe essentials and all-time favorites:
1. "A good pair of high-waisted, perfectly washed jeans which I recently acquired."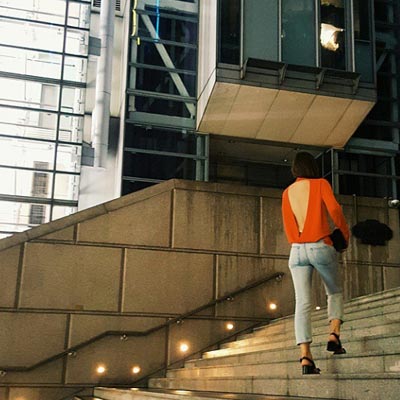 @ilovegeorgina on Instagram
2. High-waisted denim shorts.
Does she prefer branded or not?
"It's the cut that you need. I need ah, perfect denim shorts, like this. I just like, I obviously like high-waisted..."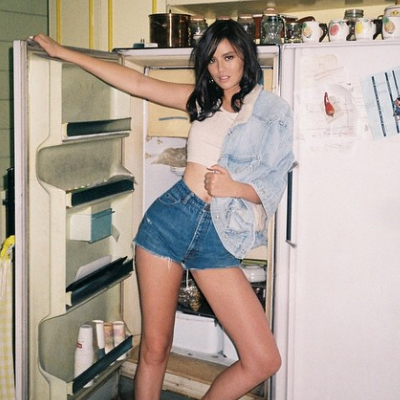 @ilovegeorgina on Instagram
3. "You need a good white t-shirt with the perfect neckline that falls perfectly.
"Like I love the scoop neck. I was into the V at one point but now I'm over it."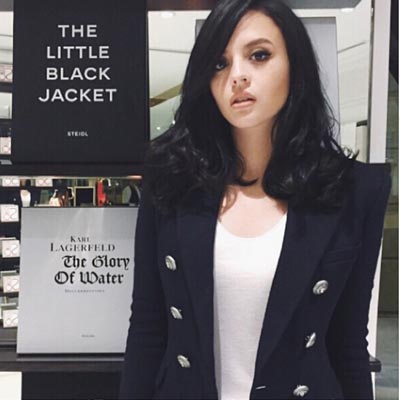 @ilovegeorgina on Instagram
4. "I'm obsessed with blazers."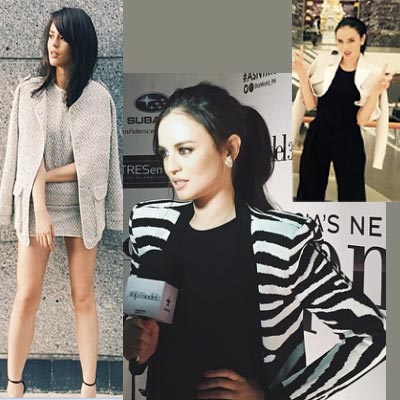 @ilovegeorgina on Instagram
She added, "Clearly. I think you can tell, like in all my posts, blazer, blazer, blazer."
5. A good pair of Chucks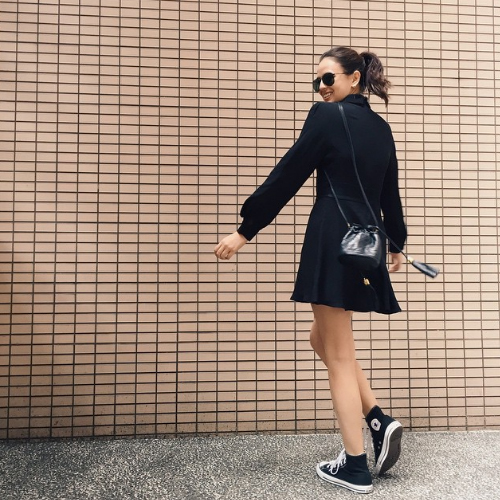 "And honestly, I have like 15 at the moment. It's a lot.
"And now I think, endorsing it, I'm just gonna have an endless supply. I'm telling you, I have more friends now because of Chucks.
"People, everyone wants a pair. I think you need a good pair. Like the ones that I am using, it's the Jack Purcell line..."
6. "You need an amazing pair of stilletos like pumps. Nude or black."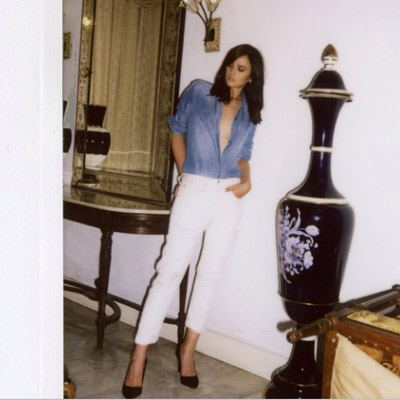 @ilovegeorgina on Instagram
What's her go-to pump brand?
"I love Manolo. I used to love Louboutins but as I said, he hates feet. So Manolos."
7. Not gonna lie, perfect Spanx. Like I love Spanx, I just like how it makes seamless. I hate VPL (visible panty line).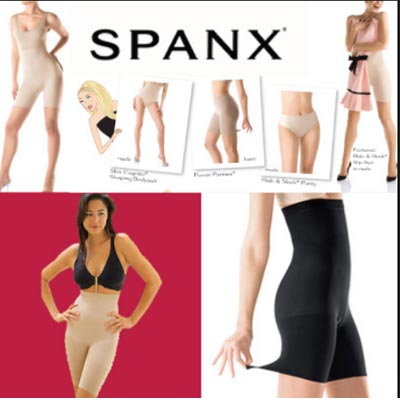 8. The perfect tote bag. I use a tote bag everyday. So that's my go-to.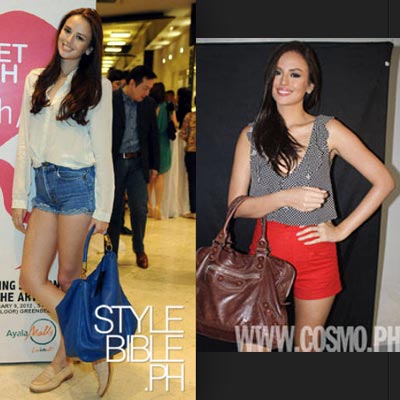 stylebible.PH and cosmo.ph
9. The perfect sandal. Maybe that's like not an essential like forever and ever, but at the moment, I feel like, I've been using a very stylish, once-frumpy and now in-style sandal.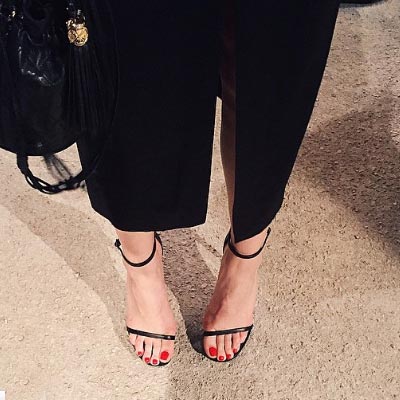 @ilovegeorgina on Instagram