It seems that the days of bridezillas are over especially among the laidback and cool celebrity brides set.
Bride-chilla, a term that JC Intal's bride Bianca Gonzalez exemplified to the tee, is becoming more and more the norm.
The latest bride-chilla is fashion model-blogger-host and now daughter-in-law to Gary Valenciano: Tricia Centenera-Valenciano.
Here are seven wonderfully-cool reasons we found the nuptials hashtagged #GabLovesTricia to be one uber chill but downright romantic garden with a mountain view wedding:
1. When the wind started blowing a little too strongly, Tricia opted to forego her carefully-selected veil that went with her stunning layered Francis Libiran gown and walk the aisle bare-veiled and beautiful.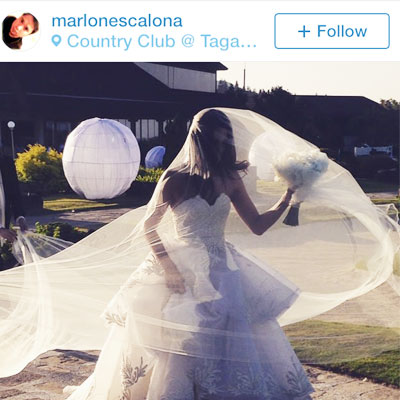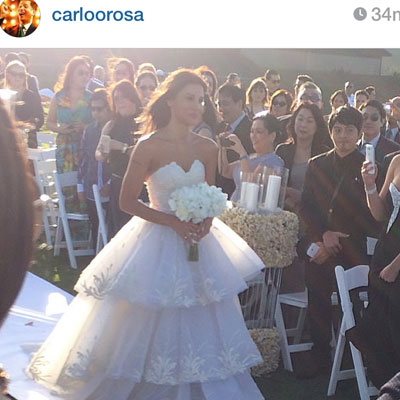 Photos: @marlonescalona and @carloorosa on Instagram
Some of the photos showed how strong the wind was as the veil kept sticking to her face and gown. Good call, Tricia.



2. When you catch the groom just openly and freely letting the tears flow, you know you're in for a very special, very personal wedding.
Gab was snapped getting all teary especially when he saw his bride walk towards him....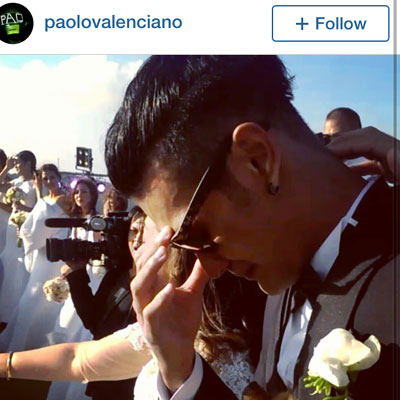 ...or when he hugged his parents before the ceremony. Awww, Gab.
Photos: @paolovalenciano and @iamcatatibayan on Instagram
3. Catching the groom in a tender moment with his father is always precious, especially when that father is the famous Mr. Gary Valenciano. It makes us love both Valencianos even more.
Photo: @acelvanomme on Instagram
4. When even the guests were not holding back tears and just enjoying the moment, priceless indeed.
Tricia was seen here in a very loving moment as she kisses her beloved dad during her walk.
Photo: @rownita on Instagram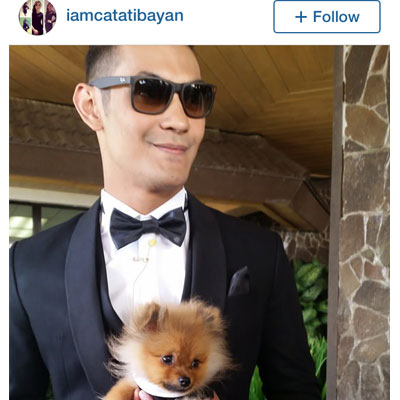 Photo: @iamcatatibayan on Instagram
Photo: Chuck Gomez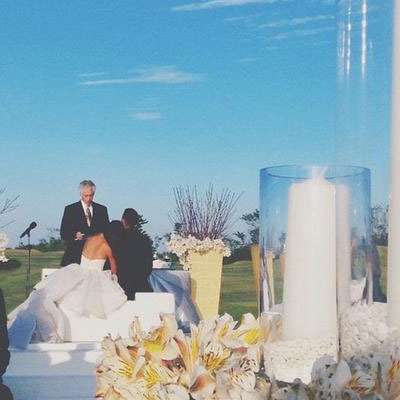 Photo: @talithandrea and @marcosoliven on Instagram
8. The set-up, the white-flowers—which, according to Robert Blancaflor, were "Meet Joe Black-inspired."
Photo: @robblancaflor on Instagram
9. The kiss, of course!
Photo: @trishadenise on Instagram
10. And the fact that from any angle, the kiss was just perfect!
Photos: @rjdelafuente and @francislibiran on Instagram