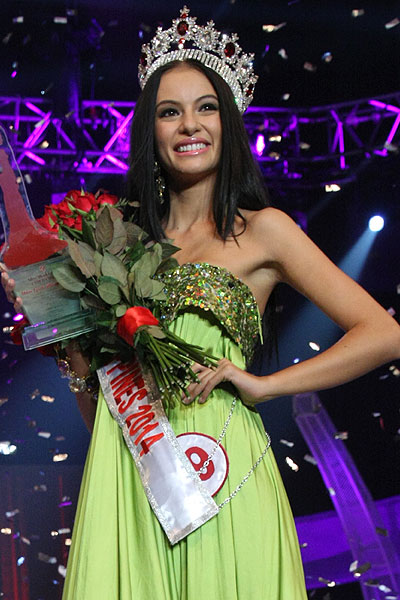 IMAGE Allan Sancon
---
PRESS RELEASE
Miss World Philippines officially opens its doors to ladies who are 17-24 years old.
The official search for Miss World Philippines 2015 begins July 23, 2015.
Schedules are as follows: General Screening on September 7, 2015; Final Screening on September 8, 2015. Venue to be advised.
All aspiring candidates may register online through this LINK or call +63 2 533 7470.
Cory Quirino, national director of Miss World Philippines, is optimistic about a strong Philippines showing at the Miss World Finals to be held in Sanya, China on December 19, 2015.
"If we have our first Miss World in the name of Megan Young, 2013, then this only serves as inspiration to aspire for the Miss World crown once again for our country."
It can be recalled the 2013 was a memorable year for the Philippines in the said pageant's history.
After 63 years, a Pinay finally bagged the Miss World crown in Bali, Indonesia, with Megan Young competing against 126 candidates for the Miss World crown.
The future official candidates of Miss World Philippines 2015 will be trained by Megan Young herself.


Miss World is the longest-running pageant in the world having been established in 1951 in London, England by Sir Eric Morley.
Now headed by Mrs. Julia E. Morley, it is the only pageant in the world with its very own advocacy for women and children dubbed Beauty with a Purpose.
Miss World Philippines 2015 is a joint collaboration between CQ Global Quest Inc. and ALV Productions headed by Arnold Vegafria.
Interested sponsors may call Miss World Philippines Secretariat at Tel. No. 533-7470.
Previous achievements of Miss World Philippines: 2011- Miss World 1st Runner-Up Gwendoline Ruais; 2012- Miss World Top 8 Queneerich Rehman; 2013- Miss World Megan Young; 2014- Miss World Top 25 Valerie Weigmann.