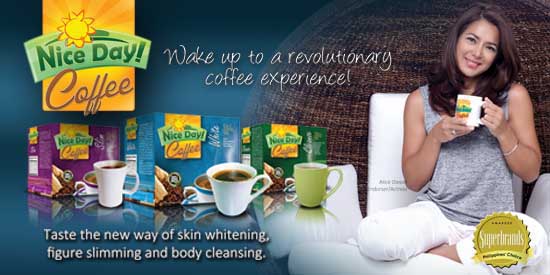 ---
ADVERTORIAL
Ever since this beauty graced a magazine cover, everyone just couldn't get enough of her.
Ms. Alice Dixson truly possesses a fairy-like gorgeousness. And over cups of coffee, she tells what makes her day complete, why you should be confident, and why you should "feel it."
The Philippine weather surely is getting hot. We really think that even after so many years, you're still getting hotter. Thoughts and any secrets?
"Wow. I am humbled. Well, the weather's really hot, I agree to that. But I'm actually amazed with how people receive me wherever I go. Yung sa event ng sexiest women in the world, that was amazing.
"I didn't expect people would cheer that loud for me. I don't have any secrets. I guess, it's more of the discipline and really getting active."


Speaking of hot, what is 'hot' for you?
"Well, more than a beautiful body, I could say it's a state of mind. Being hot or sexy, is also being confident. Minsan parang nakaka-turn off 'yung alam mong hindi ka confident with what you have.
"And think about it, sometimes you're attracted to someone who may not be that beautiful. But there's just something about her. And I think that's it."
The showbiz industry has a great amount of pressure to look good? Do you feel that pressure? And if there is pressure, how do you cope with it?
"Show business is a superficial one. You must always look your best. But being beautiful comes from within. I drink my Nice Day Coffee to stay happy within. It's really hard, especially for the long days when I'm out on a shoot or an event.
"Outside showbiz, I don't usually wear make up or have my hair done. What I do though is wear what's most comfortable to me."
ADVERTISEMENT - CONTINUE READING BELOW
What is it about your coffee that you want the most?
"I want to smell the aroma, it wakes me up and stimulates me and gives me a happy feeling. It gives this unique satisfactory feeling after drinking. Parang kumpleto na yung araw mo.
"Right now, I'm enjoying this unique coffee. It's called Nice Day Coffee."
Yes! We heard you're into the new Nice Day Coffee? How is it?
"Well, for starters, it's a different kind of coffee. I think it's the only coffee I know that has a whitening, cleansing, and slimming effect."
Do you have a favorite among the variety of coffee?
"Of all three, I like Nice Day Coffee Cleanse. It actually helps me with my routine to stay fit and keep myself from any illnesses."
Any recommendations for those who want to get a really attractive body like yours?
"I strongly suggest, stick to a routine. I think repetition is a good practice. Whatever you do, it becomes a part of you.
"Workout, run, there are lot of things you could do. It depends on what works best for you.
"Then after that, take a break. Drink coffee. Enjoy a nice day.
"I'd also be writing a blog about fitness, beauty and fashion tips. Watch out for it in my social media accounts."
You know what she wants and most likely, you know what you should get. So just relax, stick to a workout and enjoy a nice day!
Nice Day Coffee is available in Mercury Drug, SM Supermarket, SM Hypermarket, Puregold, and other leading Supermarkets nationwide.