Newly engaged couple Vic Sotto and Pauleen Luna have always been a pair of jetsetters.
They make sure to experience the world together and make new memories.
Here's looking at the world through the travel diaries of Vic and Pauleen, plus some travel tips:
1. Winter in London, November 2012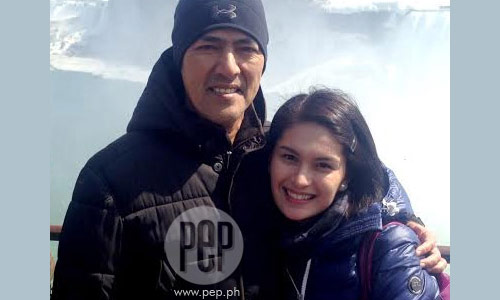 Photo: @pauleenluna on IG
5. Lunch with the Maikos of Japan, April 2015
Maiko, according to Wikipedia, is "an apprentice geiko [not exactly same as geisha] in Kyoto, western Japan...[who] performs songs, dances, and plays the shamisen or the koto [traditional Japanese instruments] for visitors during feasts."
Don't forget to immerse yourself in the culture. You'll definitely learn something new.
6. Thrill rides in Disneyland Hong Kong, April 2015
Take it from Vic and Pauleen, you are never too old to love Mickey Mouse.
7. Shopping in Hong Kong, June 2015
With its giant malls, bustling street markets, and factory outlets offering huge discounts, it's really impossible to leave this "shopper's paradise" without buying anything.
And the best time to shop in Hong Kong is between June and September, according to most travel blogs.
8. Night-strolling around Bangkok, August 2015