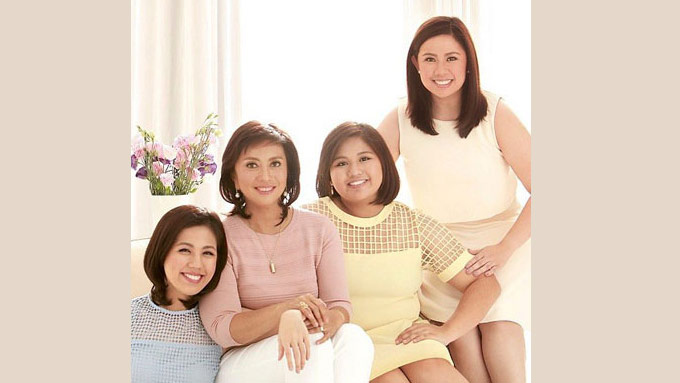 IMAGE Good Housekeeping Philippines
---
Leni Robredo, Camarines Sur third district representative, has recently announced her life-changing decision of agreeing to run as vice president in the 2016 elections.
Good Housekeeping did its cover shoot with the Robredos months prior to the vice presidential announcement.
The staff who had the chance to work with Leni and her daughters described them as "down-to-earth, unassuming and taong tao."
But the cover story revealed more...
1. They do not splurge on shopping.
Leni and her three daughters prefer to bond over food and movies.
2. They save up for yearly family trips.
The late Jessie Robredo won a Ramon Magsaysay Award and received a cash gift of $50,000.
Instead of spending his cash gift on the whim, he chose to put it in the money market, and this served as the family's travel fund.
3. Aika, Tricia and Jillian are active in sports like their father.
Aside from being competitive swimmers and enjoying sports such as basketball and volleyball, Aika and Jillian also play table tennis while Tricia once became a courtside reporter for the National University in UAAP Season 76.
4. Everyone is good in math, too.
Everyone except Leni. The daughters got it from their father.
5. The whole family sleep in one room.
They actually SWHH or sleep while holding hands.
Read more about the Robredos on the November issue of Good Hosuekeeping available in bookstores and outlets nationwide.