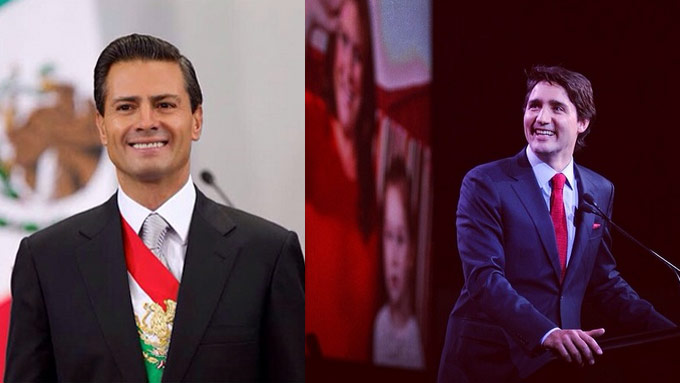 IMAGE @justinpjtrudeau and @penanieto on Instagram
---
APEC, which stands for Asia-Pacific Economic Cooperation, will culminate into an Economic Leaders' Meeting which will happen here in Manila next week, from November 18 to 19.
Leaders from 10 countries will be flying in, and those who have an idea on how the prime minister of Canada and president of Mexico look are surely excited to catch a glimpse of these handsome delagates.
MEET JUSTIN TRUDEAU, 43.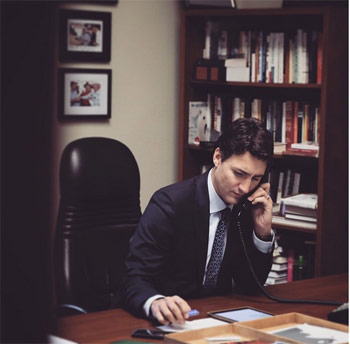 Before becoming a politician (and eventually, the 23rd prime minister of Canada), this 6'2" guy was a schoolteacher who taught French and Math at the West Point Grey Academy.
He finished his BA English Literature degree at McGill University in 1994, and earned his Bachelor of Education course from University of British Columbia in 1998.
The son of former Prime Minister Pierre Trudeau also loves boxing and hugging people.
ADVERTISEMENT - CONTINUE READING BELOW
With Jean Chrétien, 20th prime minister of Canada
But sorry, ladies, he's been married to Quebec TV personality Sophie Grégoire for ten years...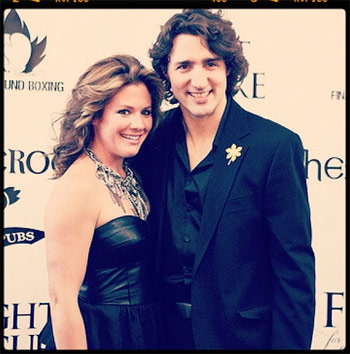 ...and he's a very hands-on dad to Xavier James, 8; Ella-Grace Margaret, 6; Hadrien, 1.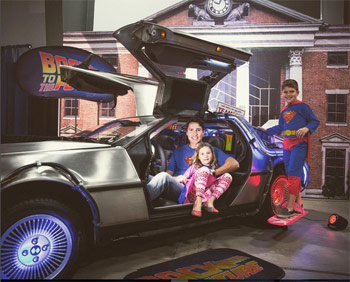 MEET ENRIQUE PEÑA NIETO, 49.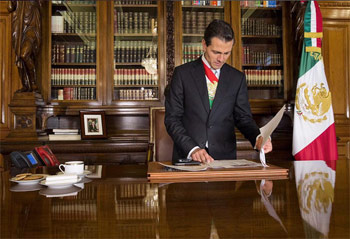 ADVERTISEMENT - CONTINUE READING BELOW
Enrique earned his law degree in 1989 from Universidad Panamericana in Mexico City; Master's degree in Business Administration (MBA) in 1991, from Monterrey Institute of Technology and Higher Education; PhD in Economics from Princeton University.
This 5'8" guy was elected governor of the State of Mexico at the age of 39, and became the country's president in 2012.
As a child, he's been described as "well-groomed" and "sharp dresser."
And even if he's Forbes magazine's 52nd most powerful man in the world, he doesn't say no to selfies.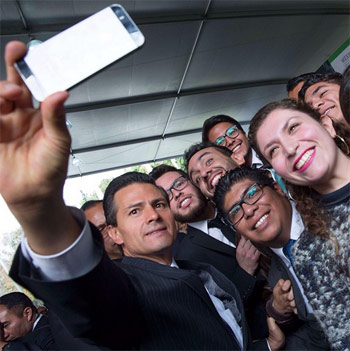 Nieto's wife is Mexican singer, model, and opera star Angelica Rivera.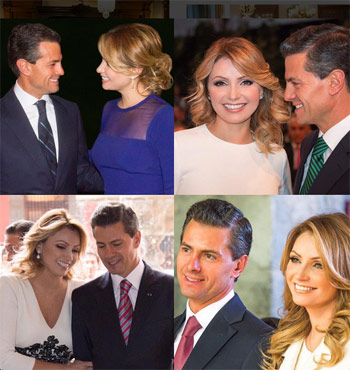 ADVERTISEMENT - CONTINUE READING BELOW
He has four kids—three children with first wife, Mónica Pretelini+, and one child with Maritza Díaz Hernández.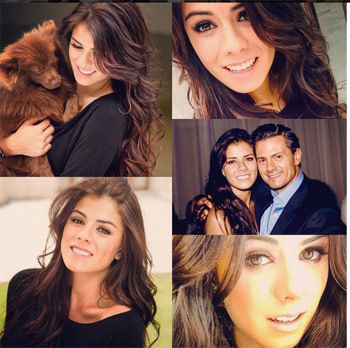 With Paulina, Enrique's eldest daughter.
Alright, PEPsters, who would you wish to have a selfie with?
Photos: @justinpjtrudeau and @penanieto on Instagram