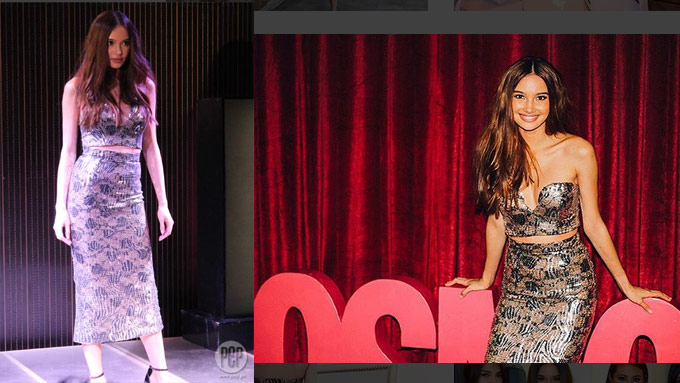 IMAGE Francesca Ganal
---
Cosmopolitan Philippines released its jam-packed November issue, featuring the second edition of Cosmopolitan Fashion with international social media supermodel, Kelsey Merritt.
She was joined by fellow models (L-R) Shermaine de Ramos, Emerald Alshamari, Emerald Villahermosa, Patch Magtanong, Lisette Bendicion, and Jach Manere.
"You know, it's such a big thing that it happens every year," Kelsey told the press. "They were actually trying to get me last year, but I was underaged. So, finally, I am actually of age!
"So I was like, 'Finally, I'm part of this na.'"
Kelsey, who was first discovered by Candy editor-in-chief Sam Pontanciano on Facebook, had social media to thank for her rise in the fashion industry.
In this special edition of Cosmo Fashion, Kelsey shared her top five tips on how to build your own online presense on Instagram.
1. Do not lie; show your real self.
"I find a way to show my personality through the pictures I post."
ADVERTISEMENT - CONTINUE READING BELOW
2. Curate your best set of recent photos.
"My Instagram account is also my portfolio, so I make sure to post my most recent modeling pictures."
3. Know who follows you.
"I have to show that I can be versatile through the picture I post because, more often than not, clients actually check your Instagram account."
4. Mix work with pleasure.
"It has to be a combination of work and play. I always post the things that interest me most."
5. Spread good vibes.
"My Instagram feed is very bright and colorful. I want people to think of happy thoughts and positive things when they see my feed."
Read more about Kelsey and the Cosmo's sexiest models in the November issue of Cosmopolitan.