---
Two-time Academy Award nominee Jeremy Renner is a multi-faceted man. He's an actor, a film producer, and a musician.
His versatile personality took the spotlight at a press launch held on November 24, at Bank JereBar, Bonifacio Global City, Taguig, where media men previewed Remy Martin's latest TVC campaign.
Carrying the thematic tagline "One Life/Live Them," it inspires people to explore and celebrate their talents.
Jeremy said in a statement, "The story of how to live your life really resonates with me personally."
The cognac brand's CEO Eric Vallat said about Renner, "This is a new chapter in our history, and we're delighted to be working with a personality who perfectly embodies the lifestyle that we are celebrating."
The campaign was also launched in France and New York last October 20, and in Shanghai, China last October 23.
TIM TAM TANG'S PRISM COLLECTION. Have you already bought a gift for yourself or your mom or sister or best friend this Christmas?
ADVERTISEMENT - CONTINUE READING BELOW
Each piece of jewelry that designer Tim Tam Ong makes is one of a kind. READ: You can never find any match.
She said during the launch of her latest collection, "For me, my pieces are like my child, nothing is exactly the same.
"And I would want each piece to find their own wearer because each piece is meant for somebody."
Now, here's a sneak peek: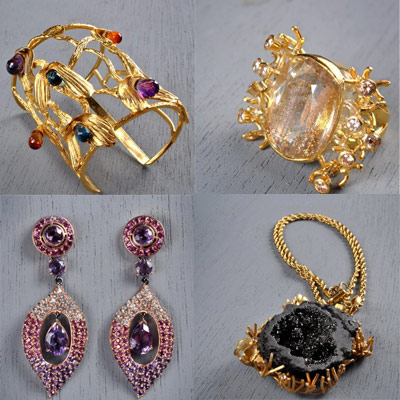 ADVERTISEMENT - CONTINUE READING BELOW

Clockwise: 1) Opalescent: Handcrafted bangle with amethyst, sardonyx, blue sapphire on silver plated in 24k gold. 2) Lustrous: Handcrafted ring with rutilated quarts and smokey topaz on silver plated in 24k gold. 3) Spangling: Handcrafted earrings with ruby, amethysts on silver plated in 24k gold. 4) Crepuscular: Handcrafted necklace with drusy quartz on silver plates in 24k gold.
Tim did not divulge the price, but the cheapest is usually worth 7,000 pesos.
LUSH CHARITY POT. For more gift ideas, check out the winter collection of Lush.
1) Its stores have cutesy Christmas-themed products.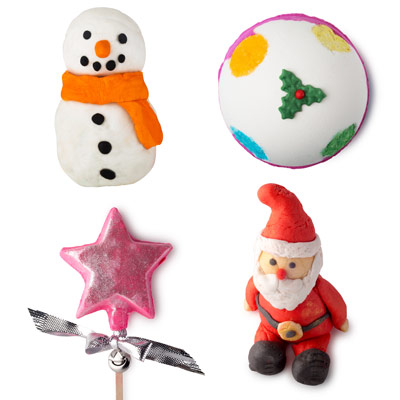 ADVERTISEMENT - CONTINUE READING BELOW
2) Every thing in the store is vegetarian and has not been tested on animals.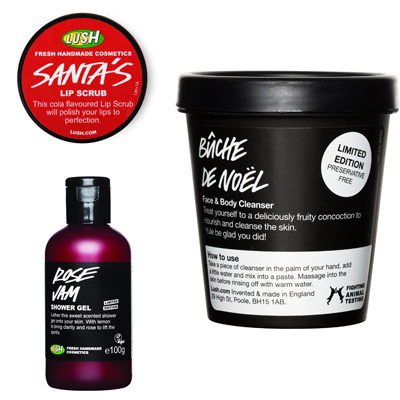 3) Beautiful packaging, which is recycled, recyclable, and reusable.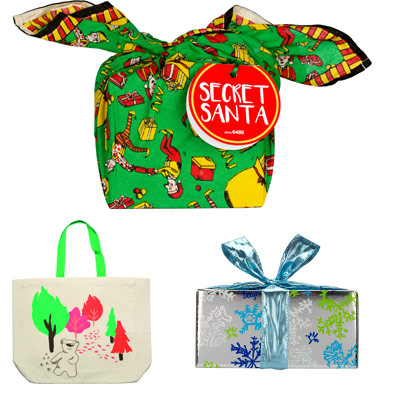 ADVERTISEMENT - CONTINUE READING BELOW
4) If you purchase its Charity Pot, an "oral scented hand and body lotion" which uses ingredients from Peru, Ghana, Kenya, and Colombia, the sale (except for the V.A.T.) goes to Cara Welfare Philippines, a group of animal lovers determined to help the plight of animals in the Philippines.