They say it's hard to look beautiful when you're pregnant because you feel big, bloated, and even beaten sometimes.
But hey, the stars who gave birth and those who got pregnant this year have proven that pregnancy must be an occassion to celebrate and appreciate female bodies.
And who says the baby bump is a burden? Never ever forget that you or your wife or mom or your sister or your friend is carrying a bundle of joy!
We present pregnant stars in their most beautiful and most ecstatic self in these pretty preggy portraits.
1. Melissa Ricks announced her pregnancy in July 2014, then gave birth on January 12, 2015.
Her maternity shoot took place in December 2014.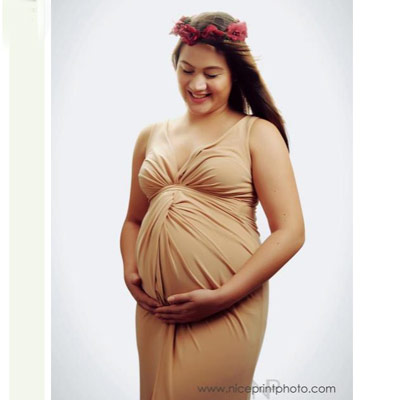 Nice Print Photography
2. Cristine Reyes became a mommy on February 8, 2015, three days after the actress's 26th birthday.
This was the last preggy photo she posted on Instagram before giving birth.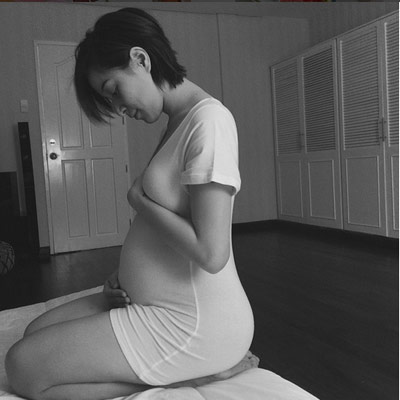 @queencristinereyes on Instagram
3. Dimples Romana gave birth to her baby boy on February 13, 2015.
A week before giving birth, she released her matenity photos taken by Marc Nicdao.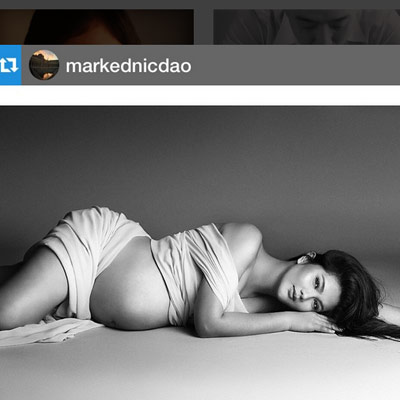 4. Andi Manzano gave birth on March 20, 2015.
In her blog andimanzano.com, the host revealed her contractions began while watching the movie Insurgent. Whoa!

She released her maternity pohotos shot by Mango Red a week before going into labor.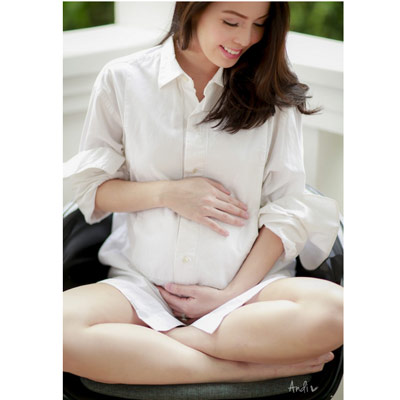 5. Princess Velasco became a mom on June 9, 2015.
She was 36 weeks pregnant when she posted this photo taken by Gee Plamenco two weeks before she gave birth.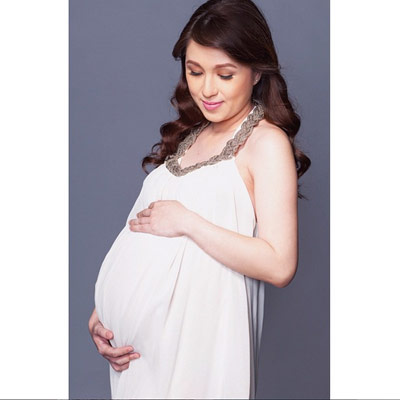 @princessvelasco on Instagram
6. Matet De Leon gave birth to her third baby on July 12, 2015.
To chronicle her nine-month journey, she had her photos taken wearing these cutesy shirts from HappyBunTees. This collage was posted on her 28th week.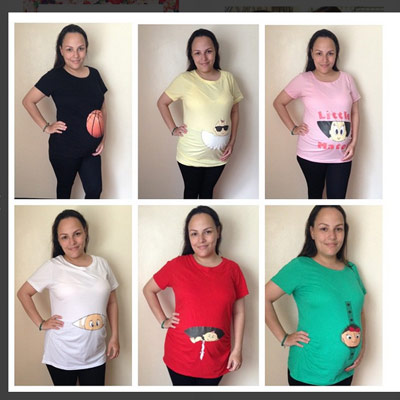 @misismatet on Instagram
7. Juris Fernandez welcomed her baby Giddy to the world on August 16, 2015.
Her pregnancy was not exactly stress-free because she had gestational diabetes.
But look how pretty she was when Nice Print took this preggy portrait on her 28th week.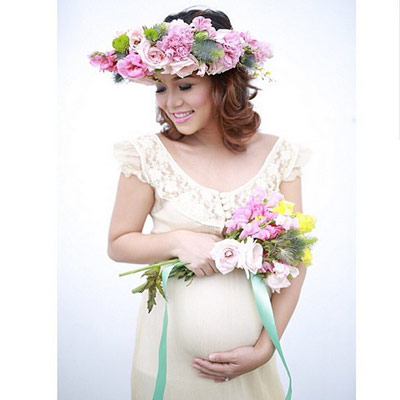 @jurisfernandez on Instagram
8. Empress Shuck gave birth to her baby girl on September 27, 2015.
Her maternity shoot with Nice Print took place two months before she became a mom.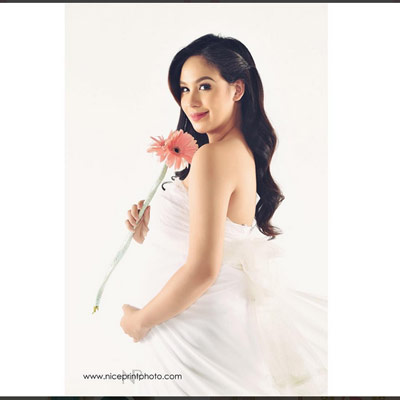 @empresita on Instagram
9. BIanca Gonzalez-Intal gave birth on October 23, 2015.

On Instagram, right before puting out her first mother and child photo with baby Lucia Martine, she released one of her behind-the-scenes preggy portraits for Mega magazine.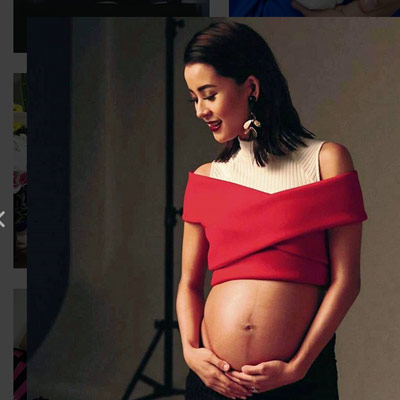 @iamsuperbianca on Instagram
10. Angelika dela Cruz became a second-time mom on November 3, 2015.
She was 36 weeks pregnant when she had #pregnantpictorial with Harley Tiu.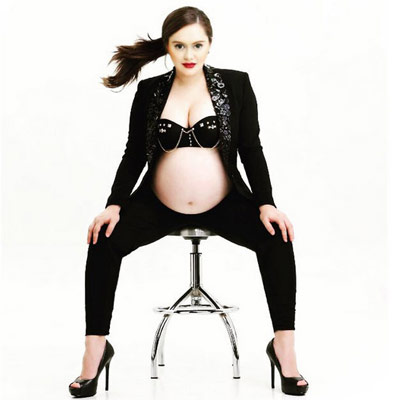 @angelikadelacruz on Instagram

11. Marian Rivera is the newest showbiz mom in town.
She gave birth to Maria Letizia on November 23.
The Kapuso Primetime Queen liked showing her baby bump, but her most viral preggy photo was the one on the cover of Esquire.

courtesy of Esquire Philippines
12. Judy Ann Santos is #happyandstrong on her 34th week.
The soon-to-be mommy's preggy portrait was featured on the November issue of Metro magazine. She was clad in a Vania Romoff gown.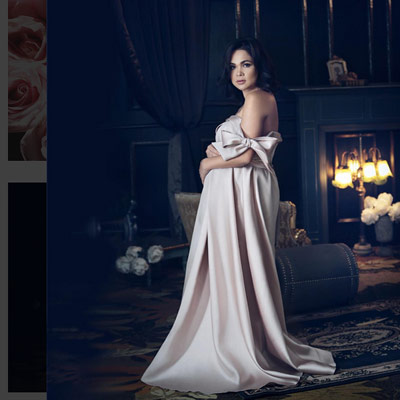 @vaniaromoff on Instagram

13. Nikka Martinez-Garcia, the wife of Patrick Garcia is also on her 34th week.
Her official preggy portrait was taken when she was eight months pregnant.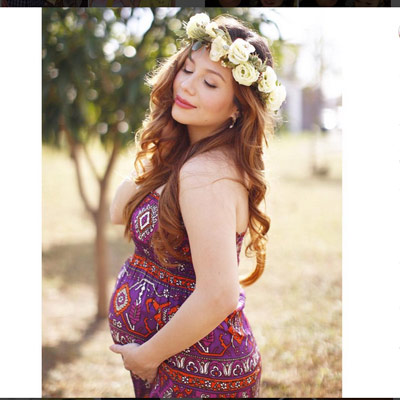 @nikkamgarcia on Instagram
14. Shamcey Supsup-Lee is now 32 weeks pregnant.

On Instagram, she joked about swallowing a "huge Christmas ball," but her maternity shoot with Nice Print six week ago was just gorgeous.
@suspsupshamcey on Instagram

15. Beauty Gonzalez confirmed her pregnancy with a sexy photo (in bikini!) flaunting her baby bump a month ago.
But her most recent portrait also hit the headlines as well.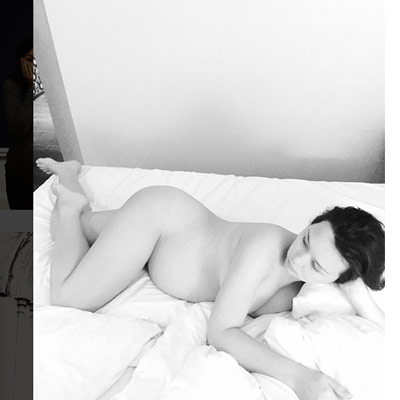 @beauty_gonzalez on Instagram
PEPsters, send or tag the preggy mommies you know who may need these #preggyportraitspegs!