1. Marian Rivera and Baby Zia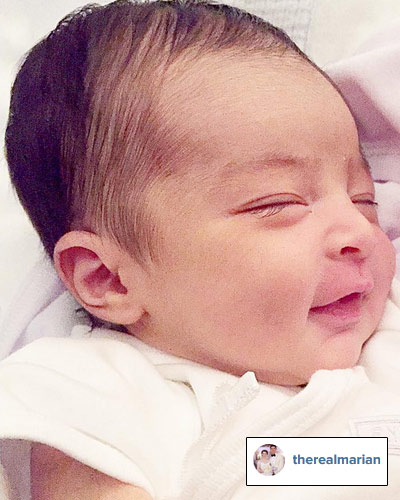 @therealmarian on Instagram
Baby Zia is probably the most-awaited baby of the year after her parents, Kapuso Primetime Couple Dingdong Dantes and Marian Rivera, revealed in April that they were expecting. Marian gave birth last November 23.
2. Delamar Arias and Baby Parker Paul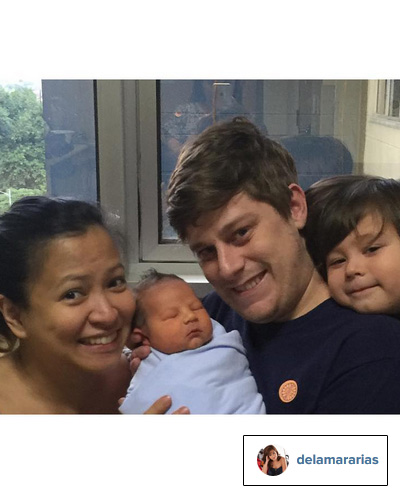 @delamararias on Instagram
The radio DJ-host kept her third pregnancy hush-hush after losing her newborn daughter in 2013. Delamar didn't wait long, though, to share baby Parker's photo a few days after he arrived on November 12.
3. Angelika dela Cruz and Baby Orion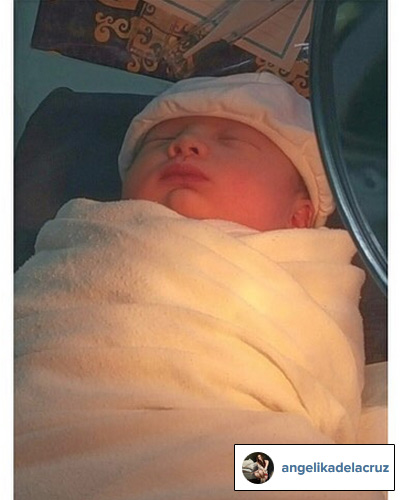 @angelikadelacruz on Instagram
Angelika's second son, little Baby Orion, who was named after his father, arrived on November 3. Orion II, or O2 for short, was born 7.12 pounds and 50 centimeters.
4. Bianca Gonzalez Intal and Baby Lucia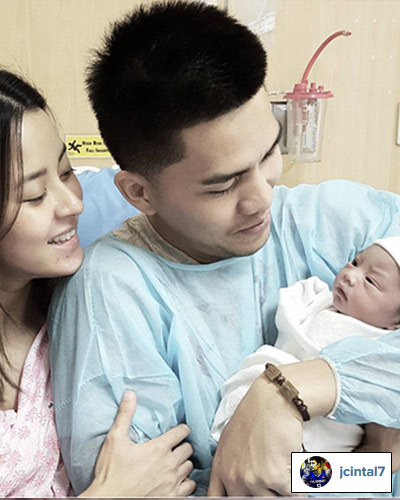 @jcintal7 on Instagram
The TV host delivered Baby Lucia via normal delivery.
Bianca's husband JC Intal was the first one to debut the baby's photo last October 23.
5. Joross Gamboa and Baby Jace Kyler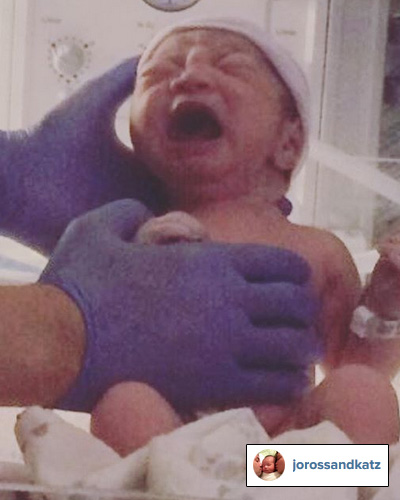 @jorossandkatz on Instagram
The Kapamilya actor's wife Katz gave birth to Baby Jace Kyler on October 10. The new dad was so excited that he posted several photos and videos of his son soon after.
6. Empress Schuck and Baby Athalia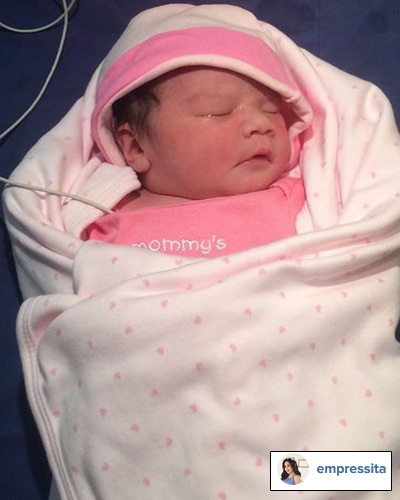 @empressita on Instagram
Baby Athalia's first photo was courtesy of mom Empress' manager, but this one is the first photo of her that the new mom herself posted on Instagram. Empress gave birth on September 27.
7. Juris Fernandez and Baby Giddy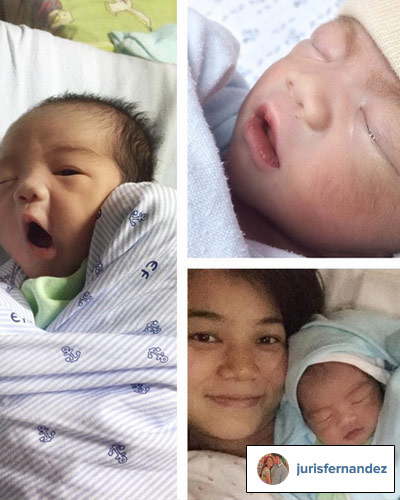 @jurisfernandez on Instagram
When singer Juris Fernandez gave birth to her and husband Gav's son on August 16, they named him Giddy, a name they fondly called him while he was still in his mom's tummy. It perfectly captured how she felt being a first-time-mom.
8. Jennica Garcia and Baby Athena Mori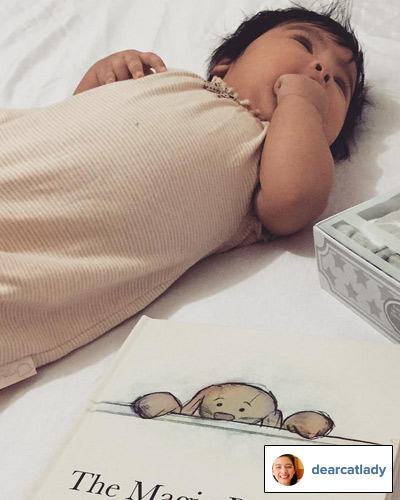 @dearcatlady on Instagram
Actress Jennica and husband, actor Alwyn Uytingco, named their first baby Athena Mori. Born on July 16, Athena weighed 7.12 pounds at birth, but we only had the first glimpse of her face three months after.
9. Matet de Leon and Baby Mia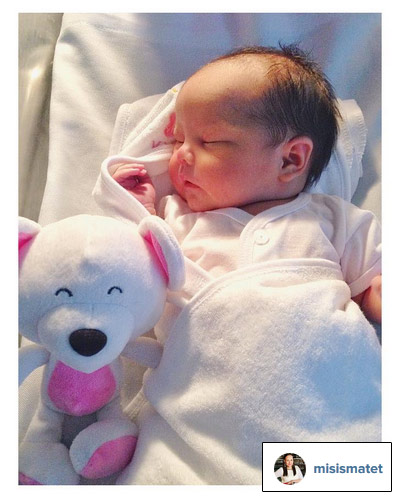 @misismatet on Instagram
Mia, who was born on July 12, is Matet's third daughter. Her sister Lotlot de Leon debuted the baby's photo on Instagram, but this is the first one that Matet shared on her own account.
10. Patty Laurel and Baby Theo Oliver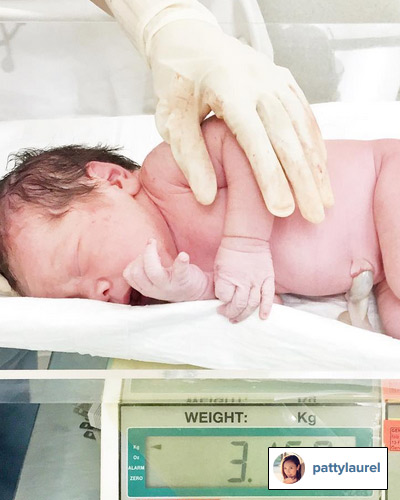 @pattylaurel on Instagram
Blogger and host Patty Laurel gave birth to Baby Theo last July 5. This is the first photo we saw of her little one. She also shared the meaning behind the name: "Theo" means God and "Oliver" means peaceful.
11. Kelly Misa and Baby Tristan Antonio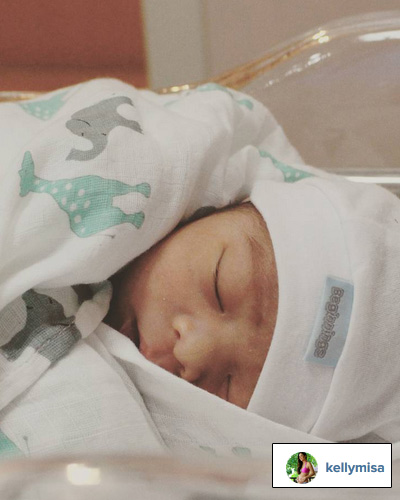 @kellymisa on Instagram
Just a few days before her friend Patty gave birth, model and lifestyle blogger Kelly Misa delivered her first son, Baby Tristan, on July 2. Looking at the first photo his mom shared, we couldn't decide if he looks more like mom or dad.
12. Princess Velasco and Baby Kobe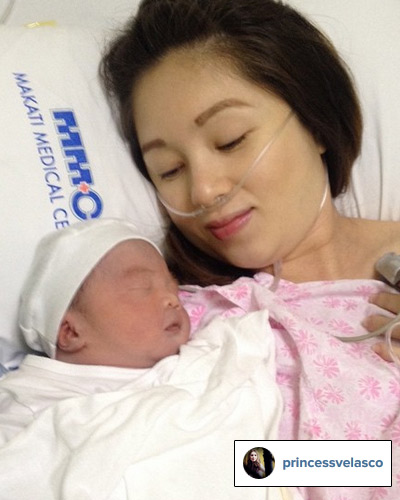 @princessvelasco on Instagram
The singer opted for an elective CS when she delivered Baby Kobe on June 8 because he was just too big for his age. She specifically asked to make her brows before getting wheeled into sugery so she's prepped for their first photos.
13. Jackie Forster and Baby Yohan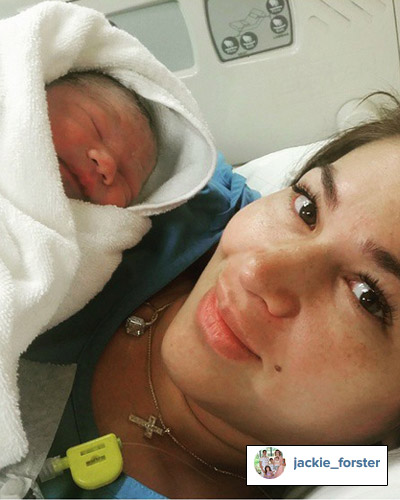 @jackie_forster on Instagram
That's Baby #5 for Jackie Forster! Baby Yohan was born on May 22, weighing 7 pounds and 9 ounces. She shared his first photo only an hour after she welcomed hin into this world.
14. Andi Manzano and Baby Olivia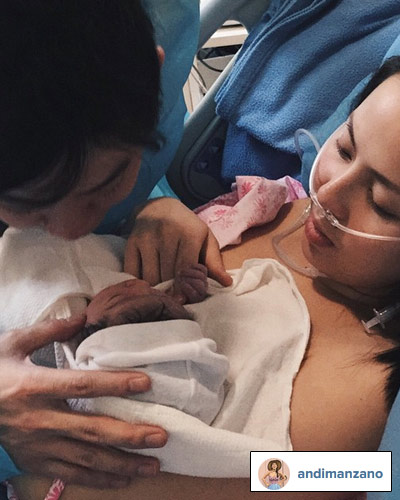 @andimanzano on Instagram
The radio host only had to push three times and in a total of 15 minutes after she first felt the labor pains, Baby Olivia was born on March 20. This is the first family photo of the new little angel.
15. Ciara Sotto and baby Crixus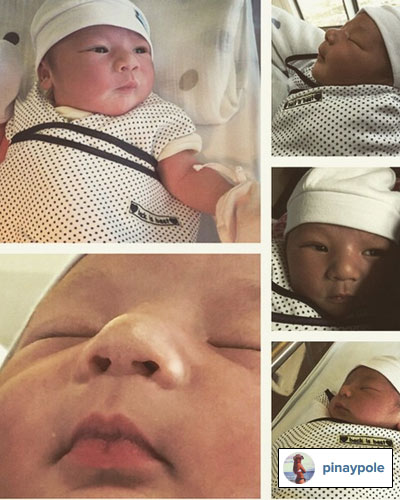 pinaypole on Instagram
Last February 27, singer actress and pole dance instructor Ciara Sotto welcomed Baby Crixus. She captioned the first photo she posted on Instagram, "I'm so in love. Thank you, Jesus, for the greatest miracle of life."
16. Dimples Romana and Baby Alonzo Romeo Jose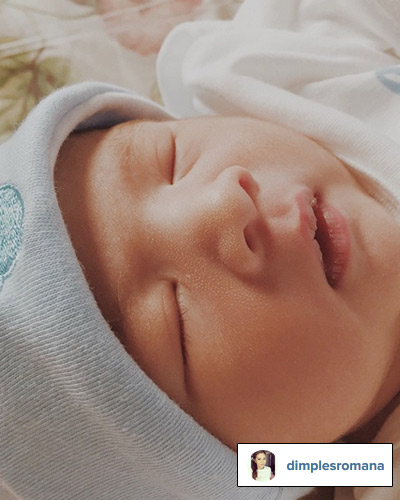 @dimplesromana on Instagram
It took Dimples and husband Boyet Ahmee a decade to add to their then family of three. She considers Baby Alonzo, who was born on February 12, her miracle bundle of joy, when her prayers for a baby boy were answered.
17. Cristine Reyes and Baby Amarah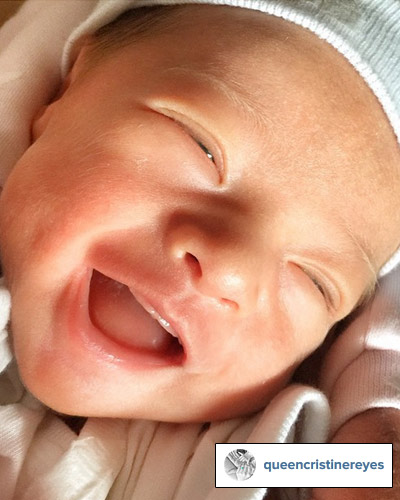 @queencristinereyes on Instagram
Cristine gave birth prematurely on February 8, and it was only after a month that she and now fiance Ali Khatibi were able to bring baby Amarah home from the NICU.
18. Melissa Ricks and Baby Keira Kelly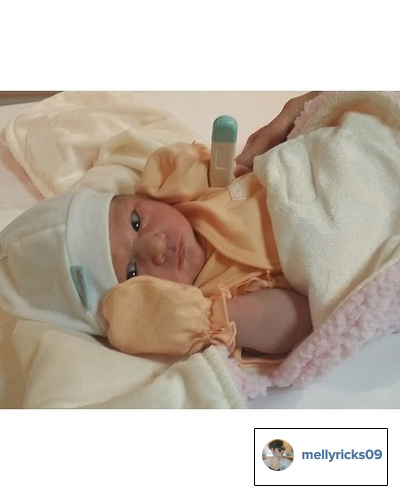 @mellyricks09 on Instagram
The first local celebrity baby for the year was actress Melissa Ricks's baby Keira Kelly. She was born on January 12, at 3:53 p.m., weighing 7.07 pounds. Melissa shared her first photo and aptly captioned it, "Our little blessing has arrived!!!"