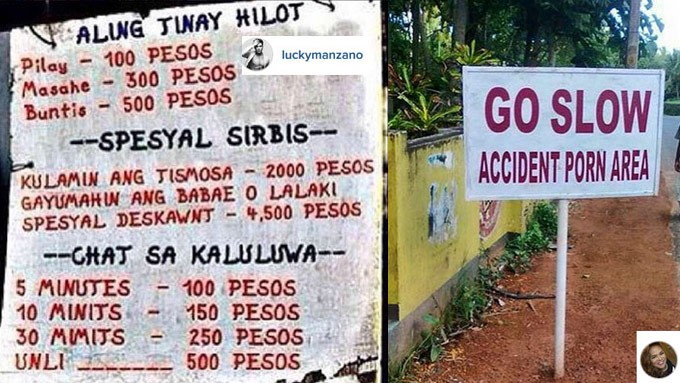 ---
Let's end the month of January on a funny note.
Presenting 11 funny and witty signs grabbed from the stars' Instagram accounts.
Have a good laugh.
1. Related to Francis Magalona?
If you pass through Nueva Ecija, you will likely see this sign.
But before you ever, ever think Francis Magalona has a namesake, Chito Miranda, vocalist of Parokya ni Edgar, took a clear photo of it, and the surname read: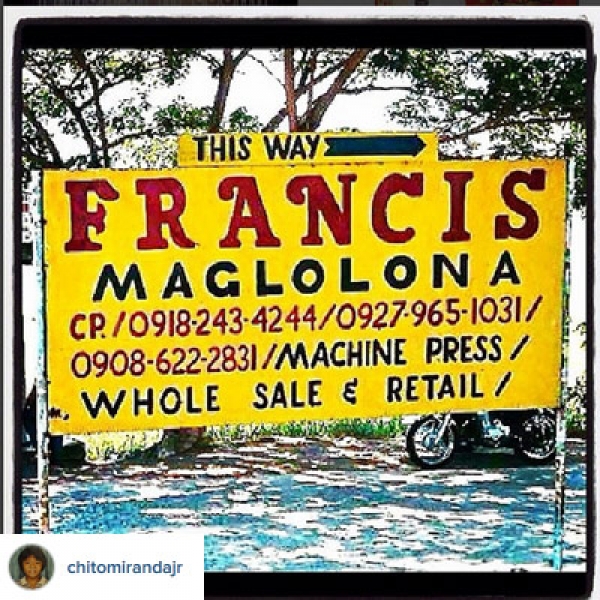 2. French fries, no more...
To make sure you get fried potatoes, Chito Miranda said order for...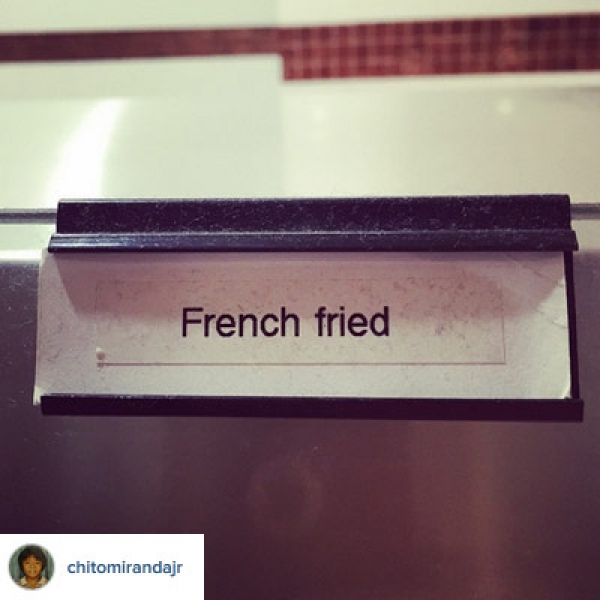 3. Imitation
When buying something, check the brand's spelling so you won't get Lives for Levis, Mike for Nike, and this for Hello Kitty. Right, Alessandra De Rossi?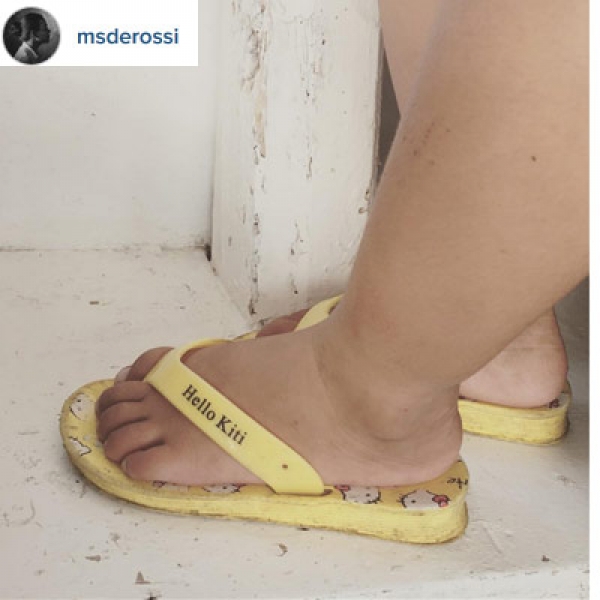 4. Late?
Don't worry, sometimes, being late is not so bad at all.
Lourd De Veyra posted why.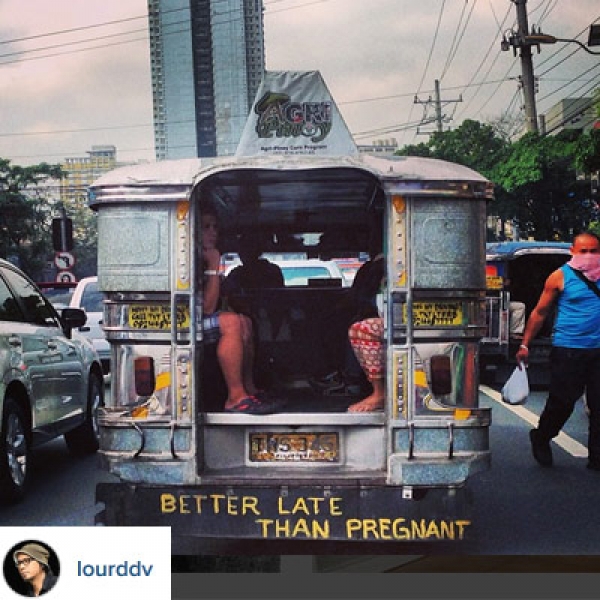 5. Guess
Another fun sign seen on a jeepney.
Actually, if the traffic's so bad, look around you. Just like Dennis Trillo, you may find something that will make you smile.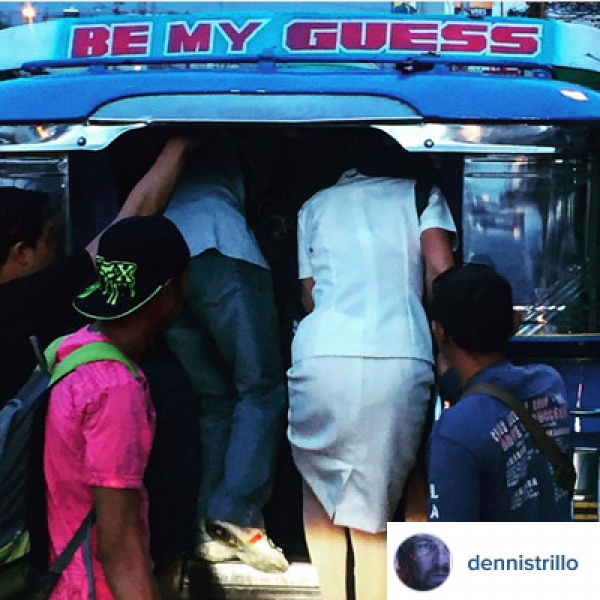 6. "TAE"
From Joey De Leon, the creative genius known for his photos of funny signs taken mostly abroad.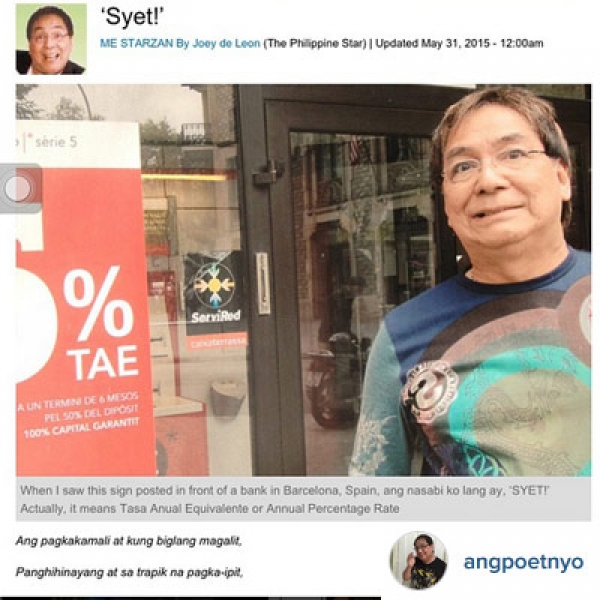 7. SINAPAK, THE SOSYAL WAY!
We wonder if this campaign worked for the brand.
It sure got Michael V's attention.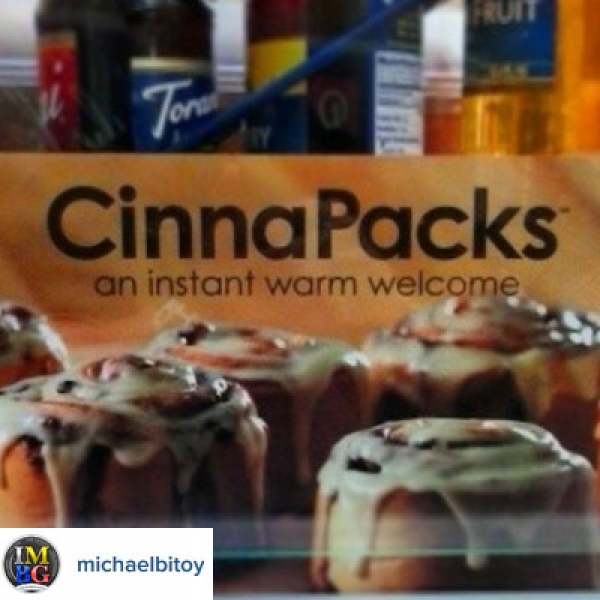 8. THE NAME THAT WILL MAKE HEADS TURN
When coming up with a name for your baby, consider how it will affect him/ her in every possible way.
Michael V gave this scenario...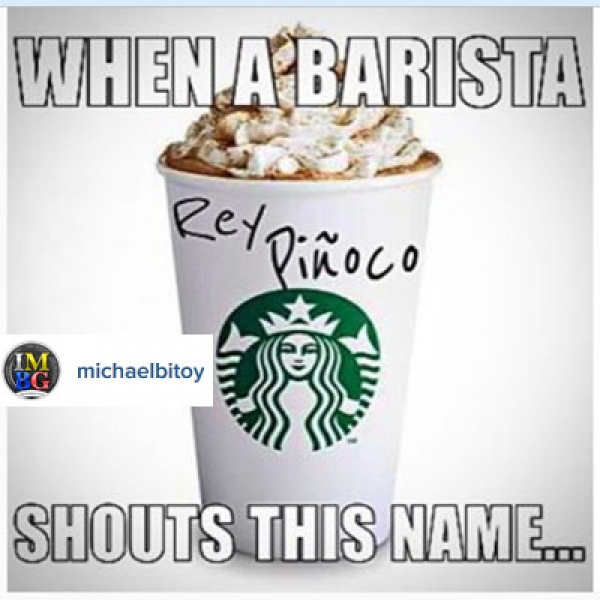 9. THE ROAD LESS TRAVELED?
Chokoleit found this road sign. Hope it did not cause any kind of "accident."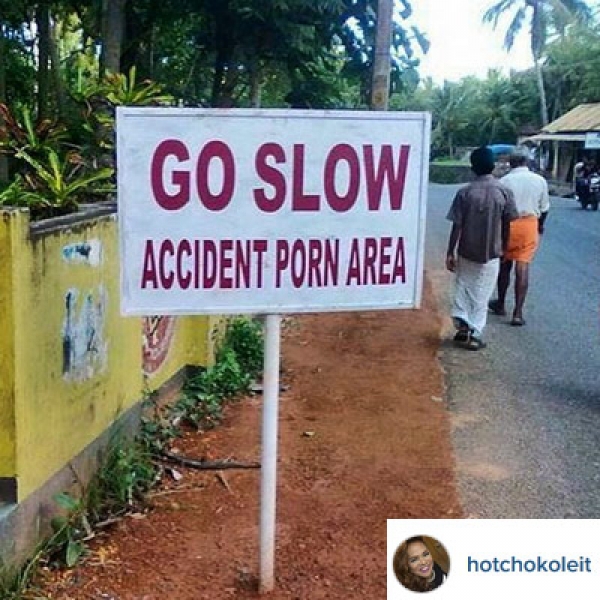 10.  What happens to your blood, urine, and stool samples?
Luis Manzano found out they're not actually being tested but...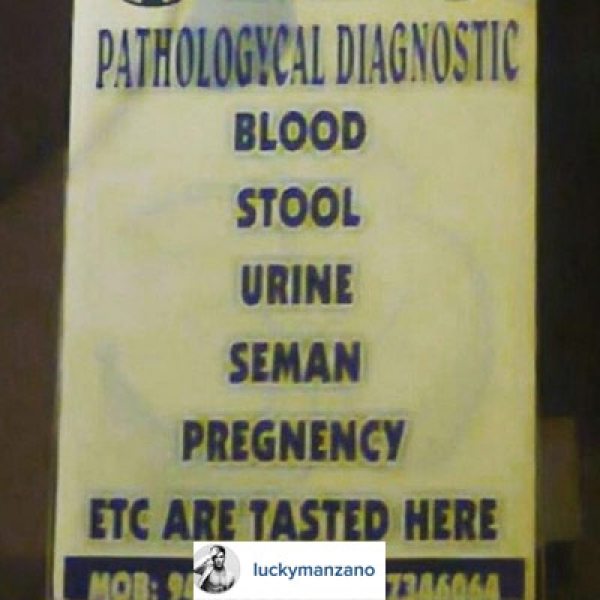 11.Where to find Aling Tinay?
Her services, according to Luis Manzano, are really "spesyal."