ADVERTORIAL
If there's one love team popular for showing how to #PourYourHeartIntoIt, it's the AlDub tandem.
Because of their moves to show their affection for each other on the widely successful Kalyeserye, the on-screen partners—that rose to fame in July 2015—got recognition for teaching good values to the segment's viewers.
That's why it's only fitting to get ideas from them on how to #PourYourHeartIntoIt, especially it's the Love month.
Here are some snippets from the ongoing segment that can help us all share love to others:
1. Surprise them and bring them food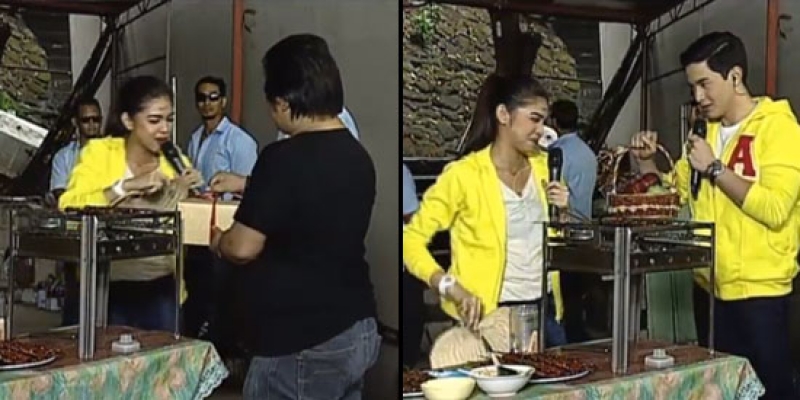 SCREENGRAB FROM EAT BULAGA'S FACEBOOK. Episode 131: Tatay Dodong, December 15, 2015.
Both Alden Richards and Yaya Dub, played by Maine Mendoza, sure love surprising each other!
Why not follow in their footsteps especially this love month?
Take your cue from this Kalyeserye episode, where Alden supposedly had a gift sent for Yaya Dub, only to end up surprising her by paying her a visit. Sweet, right?
Be like Alden and make your move even sweeter!
Girls like presents, especially if it involves food.
Bake her cupcakes, and bring her a cup of coffee made creamier by adding NESTLÉ COFFEE-MATE.
2. Make good use of your talent and prepare a show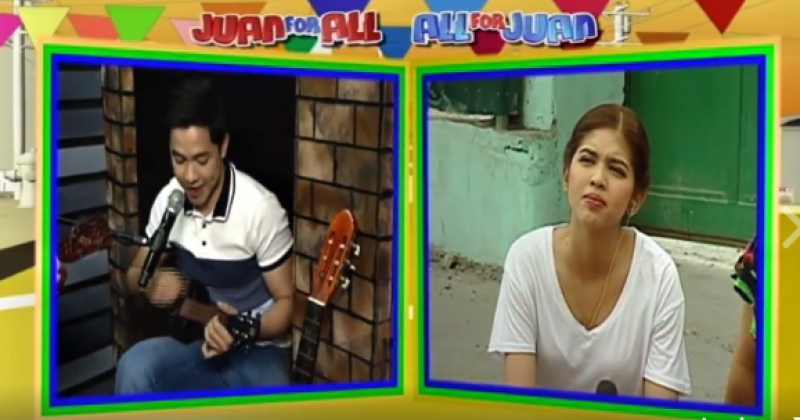 SCREENGRAB FROM EAT BULAGA'S FACEBOOK. Episode 157: Challenge Accepted! January 20, 2016.
If you know how to sing, don't let that talent go to waste!
Serenade your crush or partner this Valentine's Day. You can even do it Alden-style, who sang the signature AlDub theme, Ed Sheeran's "Thinking Out Loud," with a ukulele for Yaya!
Don't think that Valentine's Day is just all about singing though.
If you can dance or do an all-out performance, go the extra mile.
Nothing beats the feeling of knowing someone took the time and effort to prepare something grand for you.
3. Go out with them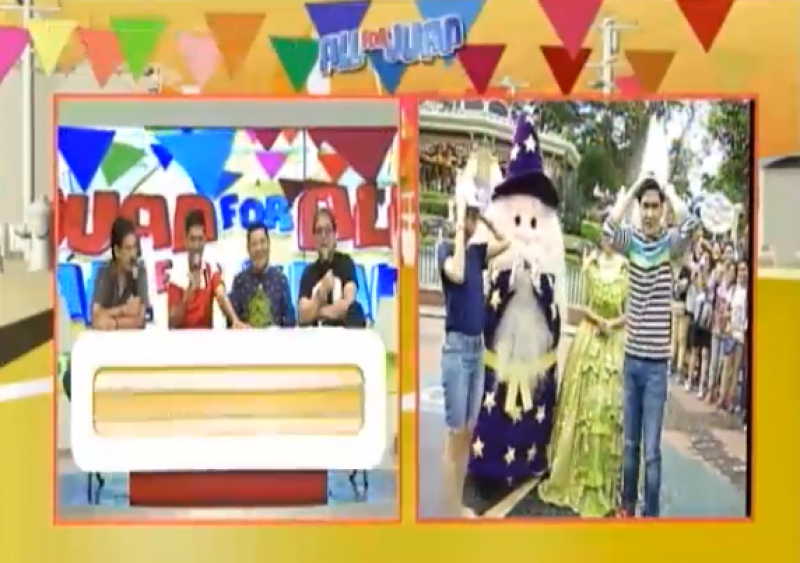 SCREENGRAB FROM EAT BULAGA'S FACEBOOK. Episode 123: ALDUB Magic Forever! Part 2, December 5, 2015.
Since it's a special occasion, it's important that you spend quality time with your special someone.
For instance, go on a date in a theme park—like what Alden and Yaya Dub did.
Not an adrenaline junkie? Think of other places or ways to enjoy your time together.
How about an out-of-town or out-of-the-country trip?
Or simply explore hidden gems in the city where you live.
Plan it out so that both of you can enjoy your time together.