ADVERTORIAL
February is the love month, meaning, it's the perfect time to #PourYourHeartIntoIt!
Need tips on how to share your love to others? Take it from Pambansang Bae Alden Richards, who knows a thing or two about swaying people off their feet.
Send your love through food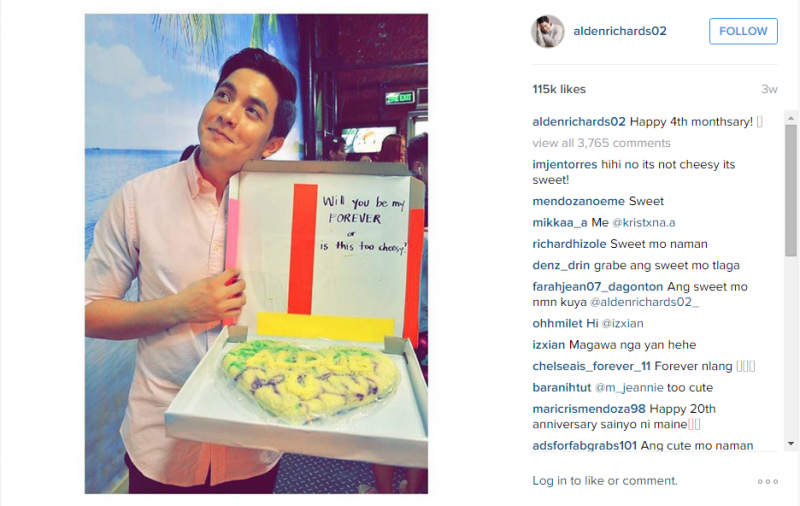 GRABBED FROM ALDEN RICHARDS' INSTAGRAM
They say the way to a man's heart is through his stomach. But it doesn't really matter if you're a guy or a lady, right? Just take a look at what Alden shared to his followers on his fourth monthsary with Yaya Dub late last year—a cheesecake with a cheesy message!
2. Say it with a song
Nothing beats the feeling of being serenaded.
Don't know how to sing?
No worries—thanks to Dubsmash, the lip-synching app that made the AlDub tandem popular.
You can sing a song for your loved ones, too, just like what Alden did in the video above.
3. Prepare a personalized gift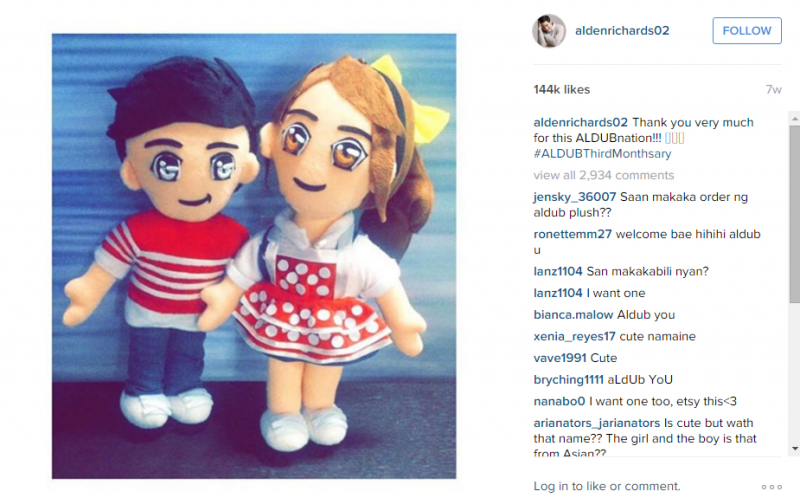 GRABBED FROM ALDEN RICHARDS' INSTAGRAM
Giving a token that's personalized can be really heartwarming.
Take it from the AlDubnation, who made the actor extra happy with these cute mini-Alden and Yaya Dub dolls.
4.Take her out on a date.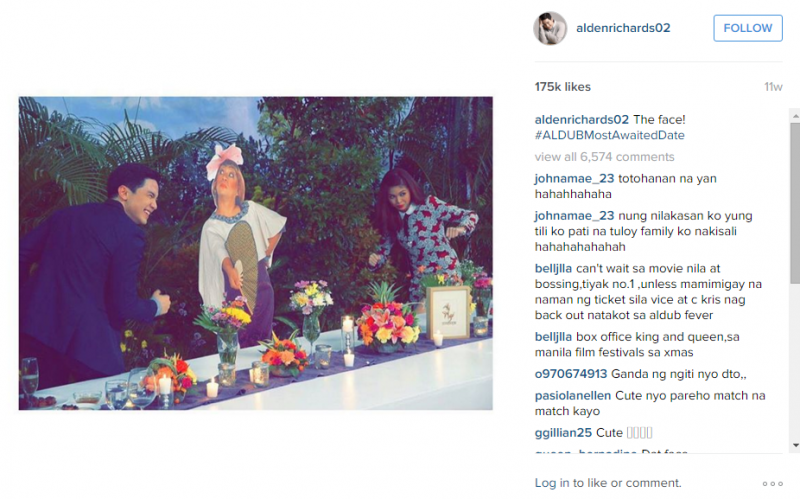 GRABBED FROM ALDEN RICHARDS' INSTAGRAM
A special occasion spent with your significant other deserves a special present. Take things to the next level and treat your date to a romantic escapade.
It could be something grand like a candlelit dinner a la AlDub's "most awaited date," or it could be as simple as making her favorite cup of coffee.
You could even make your moment sweeter—#PourYourHeartIntoIt by adding NESTLÉ COFFEE-MATE to your cups, to give them a richer and creamier taste.
5. Spend time with them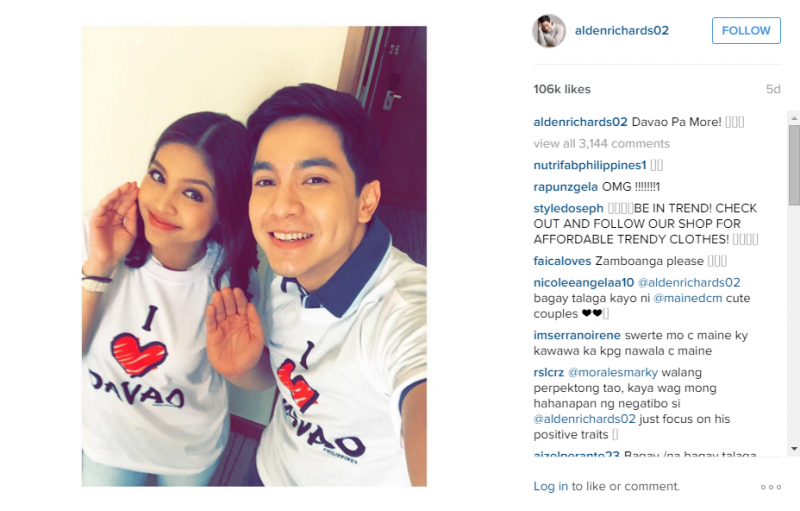 GRABBED FROM ALDEN RICHARDS' INSTAGRAM
Material gifts are nothing compared to the time you give your loved ones.
Make sure you allot time for them—just like what Alden does with the other half of AlDub, Maine Mendoza.
Despite being busy with promoting their movie, My Bebe Love: #KiligPaMore, last December, both still managed to squeeze in some fun time in between.