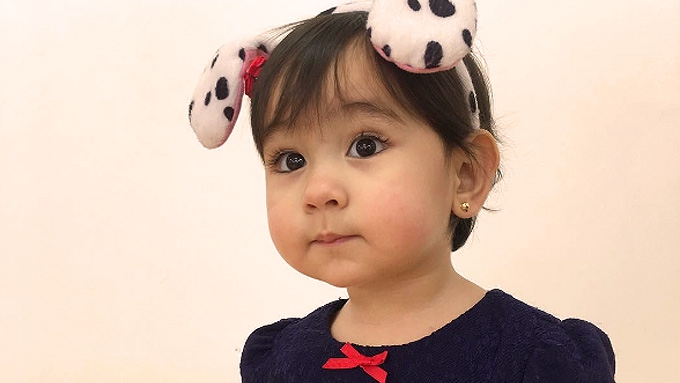 ---
Being the daughter of one of the most loved skin-care doctors in the Philippines, Scarlet Snow Belo has quite a roster of titos and titas.
Just like all of us, these celebrities have been captivated by this new social-media darling.
Anne Curtis
One of Scarlet Snow's ninangs, when the Kapamilya actress had the chance to hug her, she could not let go of little Scarlet Snow.
In fact, she held her close in her arms for a good 30 minutes.
Georgina Wilson
Mrs. Burnand got a 101 from the Belo Baby.
It looks like Scarlet Snow knows the tricks and trades of being a model, too. Here she is teaching Georgina how to pout.
Jodi Sta. Maria
Scarlet Snow having playtime with her Ninang Jodi.
The actress was one of the people who encouraged Dra. Vicki Belo and Hayden Kho Jr. to have a dedication ceremony for Scarlet Snow.
Toni Gonzaga-Soriano and Alex Gonzaga
The Gonzaga sisters gave Baby Belo a cute gift, and had some quality playtime with her.
Jennylyn Mercado
Esquire June cover girl Jennylyn meets the Belo Baby endorser.