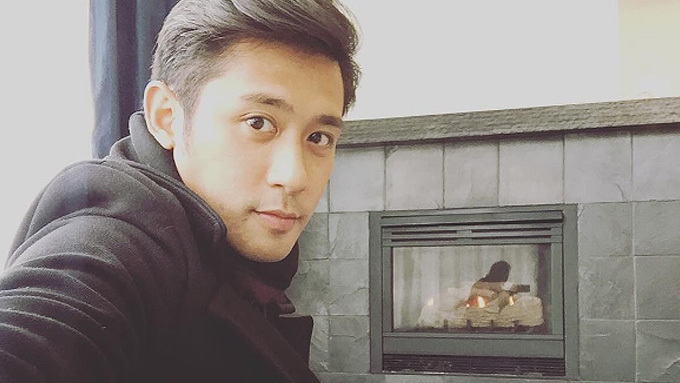 IMAGE @nacinorocco on Instagram
---
Almost eight months since the passing of his grandmother Nieves Nacino, Kapuso actor Rocco Nacino decided to keep her memory alive by tattooing her name on his chest.
Last February 25, Rocco posted a family photo with Lola Nieves.
He wrote, "I love you so much my mommy Nieves. Thank you for waiting for me to arrive and talk to you before you finally rested."
Done by tattoo artist Jaime Tud, the Encantadia 2016 star inked his grandmother's name in Nchan, the language of Encantadia.
Rocco said, "'Nieves Nacino' in Nchan on my chest, because your magic stays in my heart forever. I miss you, Lola Nieves. Thank you for being one of my guardian angels."
The actor also has a 3D-design tattoo on his right shoulder.
In Japanese kanji, the tattoo read, "My faith in God can move mountains."
He has another tattoo on his left shoulder, but his first was on his left ankle.