In the November 2016 issue of YES! Magazine, eight seasoned actresses show that becoming a lola can be one of the best things that can happen in a woman's lifetime.
Through the wonders of social media, their followers are being given a glimpse of their lives as grandmas to their adorable little grandchildren and how they simply cannot get enough of them.
Janice de Belen with grandkids Adriana and Alejandro
Living near the house of her panganay Luigi Muhlach and his wife Patty, the Be My Lady actress can easily get her two apos all for herself.
Adriana (left) and Alejandro (right) fondly call her "Lola Jaja," while she calls them "my loves" and "my babies."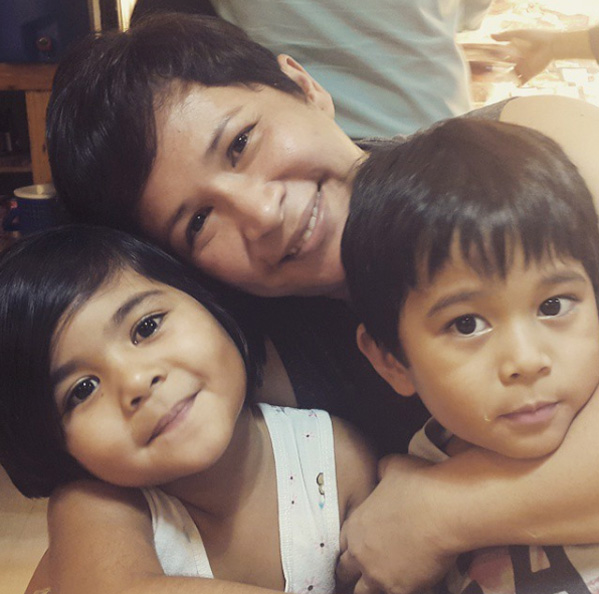 Jaclyn Jose with granddaughter Ellie
The Cannes Film Festival Best Actress never fails to post a photo or two of Ellie whenever they spend time together.
Ellie calls her lola "Naynay," while Jaclyn has several pet names for her darling granddaughter: "Boo," "my princess," and even "Little Senora Angelika Santibanez," which was a nod to her character in GMA's 2015 remake of Marimar.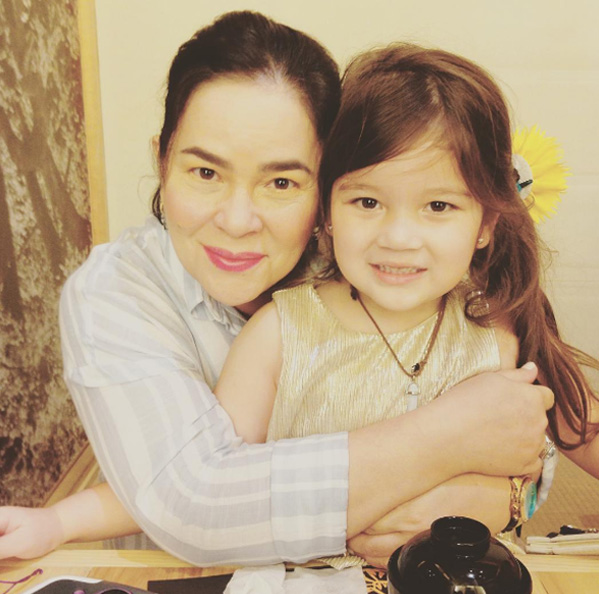 Sandy Andalong with grandkids Primo and Miette
Lola Sandy has a long distance relationship with her two apos.
Her son Rafael, who is based in New Zealand, welcomed a baby girl in July 2015.
Baby Miette is Sandy's "little sunshine" or "prinsesita."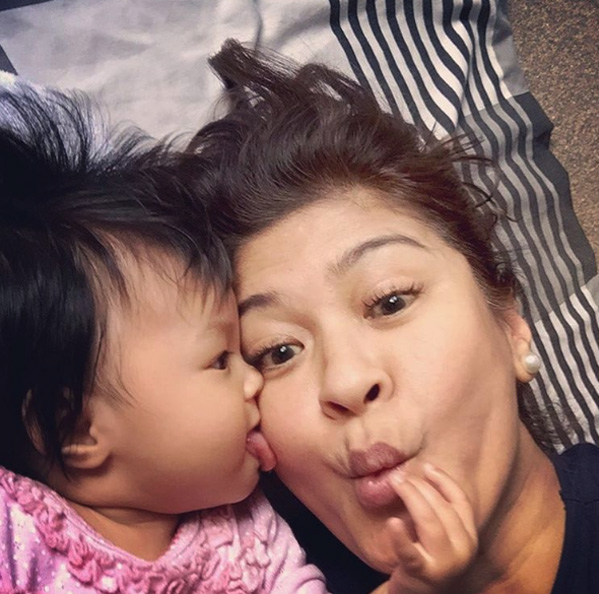 Meanwhile, her son Miguel is based in San Francisco, along with her first grandchild Primo, who is his grandma's "Little Christopher."
Sandy is the wife of Christopher de Leon.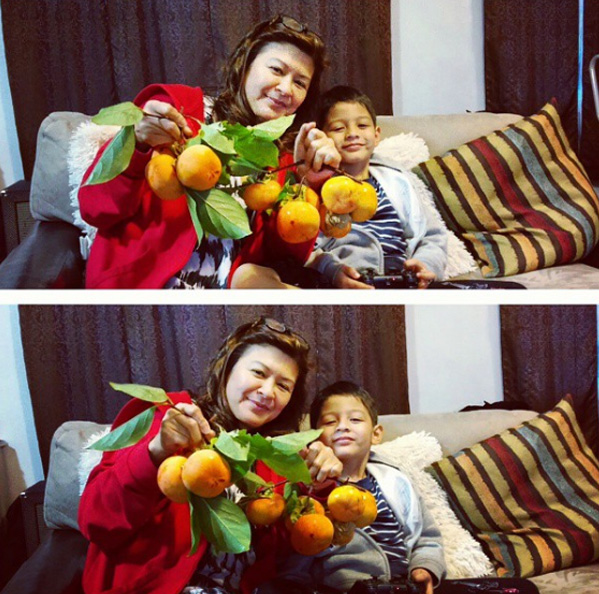 Gina Alajar with grandkids Catalina and Ruis
Sunday is very important for the veteran actress-director-mentor because it is her special day with grandkids Catalina, aka "my love" (left, in bottom photo), and Ruis, aka Buggaboo.
They're her grandkids from her eldest son, Ryan Eigenmann.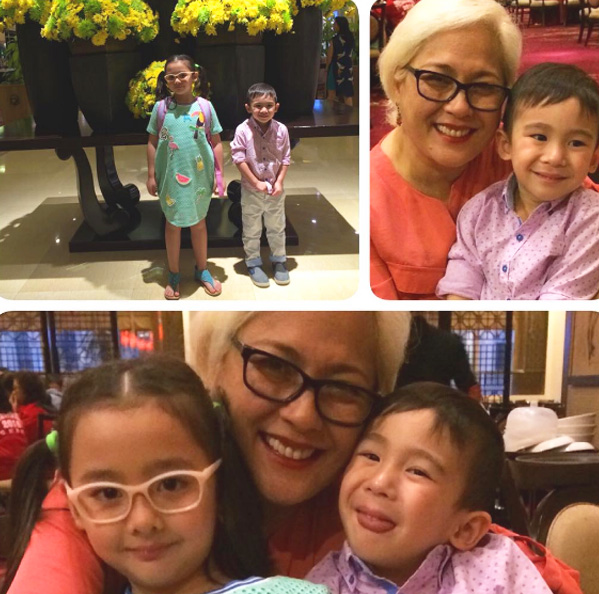 Amy Austria with grandkids Sabine and Hunter
Thanks to her only daughter Alex, Amy became a doting lola.
Her social media accounts are a mix of photos of Sabine (middle), Hunter (right), and Bible verses.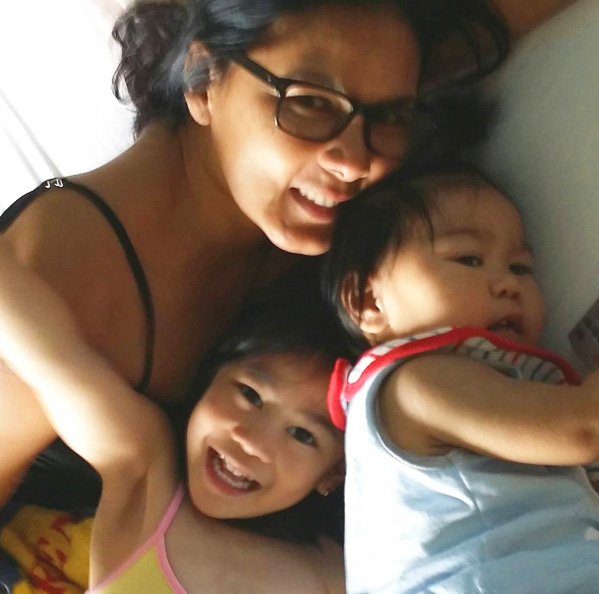 Isabel Rivas with granddaughter Heather Sloane
The former actress became a lola when her daughter-in-law Nadine Samonte, a former actress, gave birth to Heather Sloane on August 27.
Her Facebook account currently has her granddaughter's face all over it.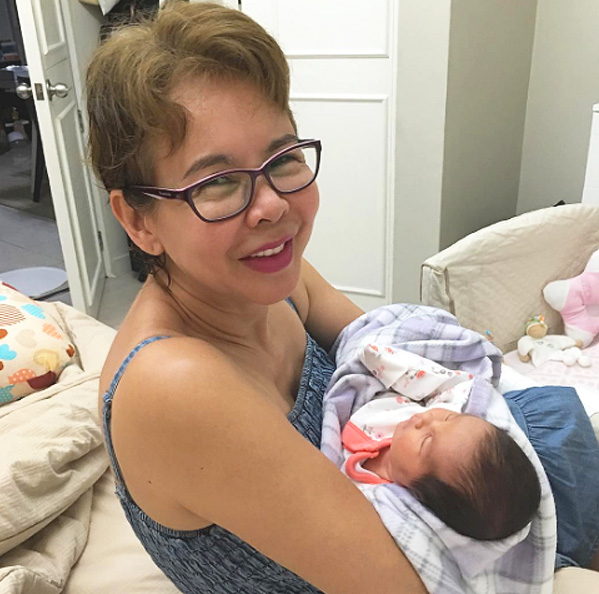 Jean Garcia with granddaughter Mori
The 46-year-old actress is a lola to Baby Mori.
She loves her new off-cam role so much that she told Jennica, "Gawa pa kayo."
Mori is Jennica's first baby with husband Alwyn Uytingco.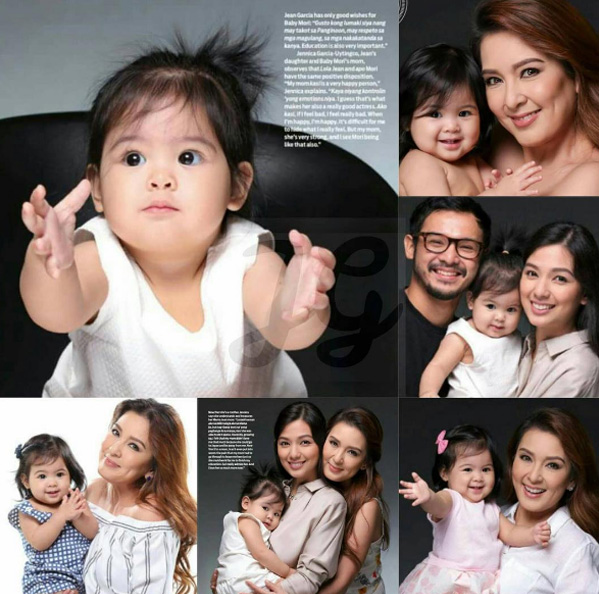 Lorna Tolentino with granddaughter Tori
Without a doubt, Lorna has found her successor as the Pictorial Queen in her four-year-old granddaughter Tori,
The daughter of her eldest son Rap is a star-in-the-making with her knack for performing songs from Disney films and by musical artists such as Britney Spears and Spice Girls.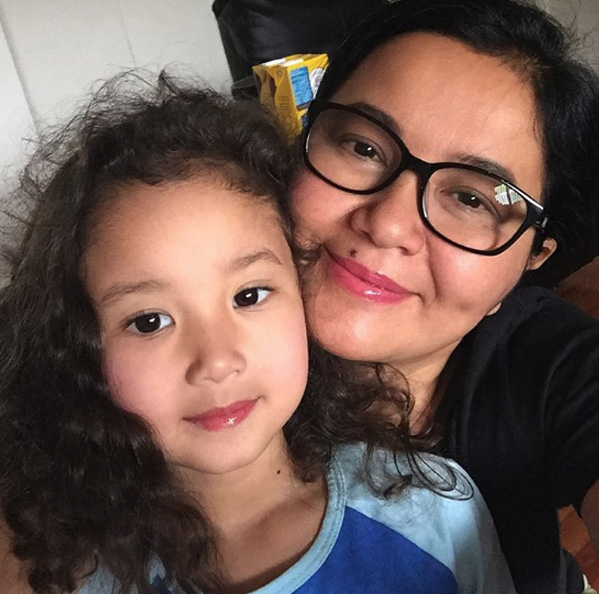 Read more about Jean and Lorna's "Lola Ganda" stories in YES! magazine available in books stores and newsstands nationwide.