Thanks to social media, these celebrity babies have been brightening up our day with their nakakagigil faces and cute na cute antics.
Now let's play an easy game, can you tell who their celebrity parents are?
All born in 2015 and 2016, with their age ranging from two months old to one year old, these babies have started showing strong resemblance to their famous parents.
Let's see how showbiz savvy you are.
Baby #1: Hello everyone! My name is Zia.
They say my parents are primetime royalty. Will that make me a primetime princess?
They also say I'm a mix of my parents' good looks, but it seems I look more like my dad?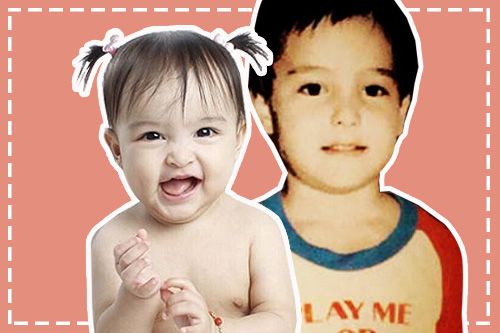 Baby #2: My parents surprised everyone when they revealed that the Belo Baby was actually me, their daughter Scarlet Snow.
One look at my eyes and people already see a younger version of my dad.
I'm sure you know who my parents are.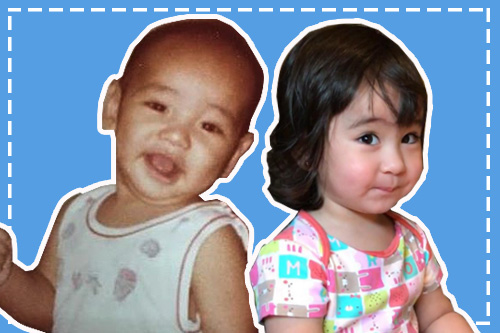 Baby #3: Even before I was born, my parents already named me Lucia.
My mom is a host, and my dad plays basketball.
If you like watching TV, I'm sure you have an idea of who they are.
Baby #4: My mom and dad are pretty much into martial arts. That was how they met!
They're pretty cool parents. They gave me a coachella-themed party on my first birthday.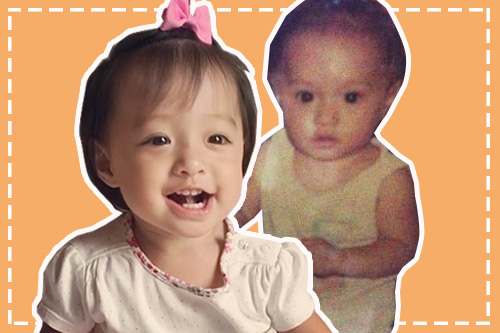 Baby #5: I was named after my late grandpa Antonio. My dad loves and misses him a lot.
My mom is a cool mom and is a health buff like my dad.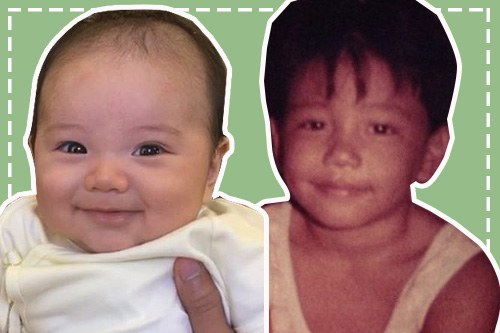 Baby #6: Mommy calls me the mini-version of my Dad.
It was my Dad who gave me my name. One of them was named after a character from his favorite film E.T.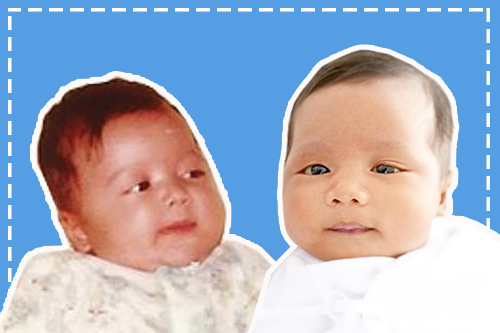 Baby #7: My parents wanted to give me a unique name, that's why they named me Feather!
My family's quite a dynamite bunch!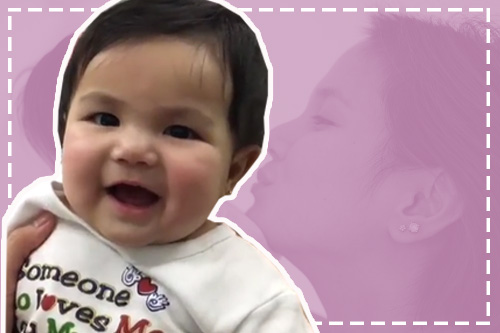 Baby #8: I'm currently the youngest in the family.
I have two siblings named Yohan and Lucho. My name is Luna.
Can you guess who my parents are?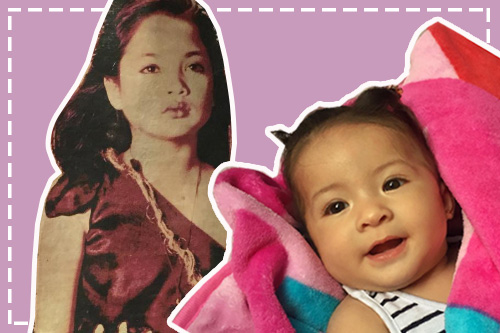 Baby # 9: I'm the third girl in the family, but I am my parents' fourth baby.
Hello, I'm Mia! I'm a lot like my mom during her younger years.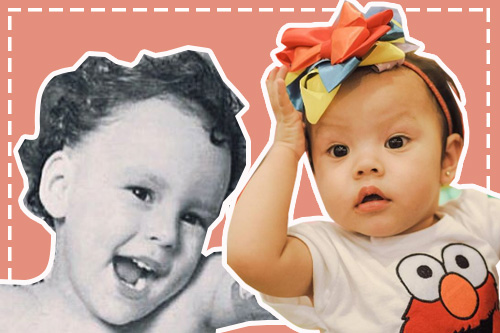 Baby #10: My dad and I have the same chubby face, don't you think?
My parents have a knack for Japanese culture, which is why they had no problem calling me "Mori." It's the Japanese word for "forest."
But my mom also chose that name to honor her Japanese step dad who became father figure to her.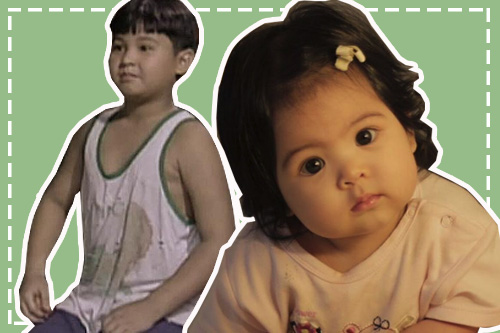 Baby #11: Hello there, my name is Athalia.
Mommy's pretty sweet. She made a baby wear collection inspired by me!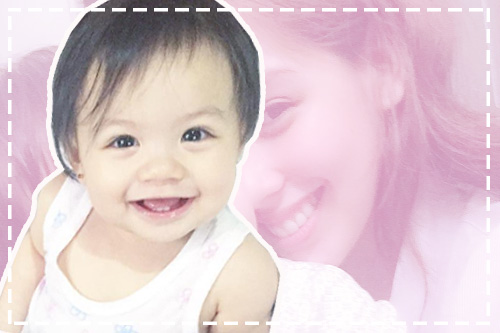 Baby #12: People know my mom as a beauty queen.
You think I can become one, too?
I got my big chinky eyes, thanks to my dad!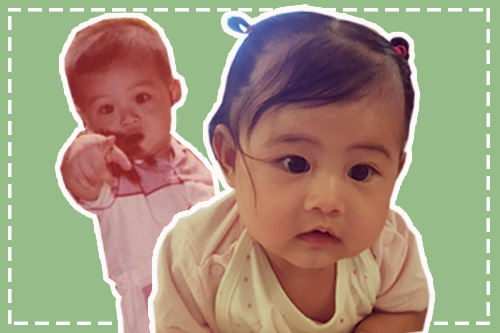 Baby #13: My mom is happy that she found a second chance at motherhood with me. I heard she's an enchanting woman.
She could pass off as an earth goddess of sorts.
My dad's pretty lucky, don't you think? He's a handsome fellow who used to host a show.
They named me Aliyah Rose.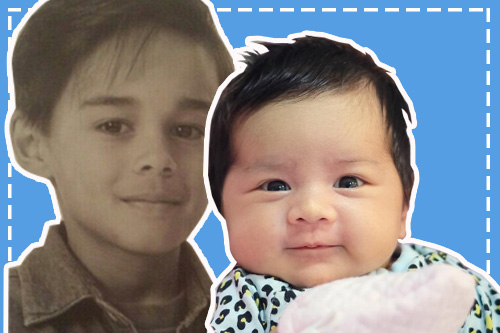 Baby #14: Hello, I'm Amari!
I have four big brothers who are all good-looking boys. My dad is a local politician in Quezon City.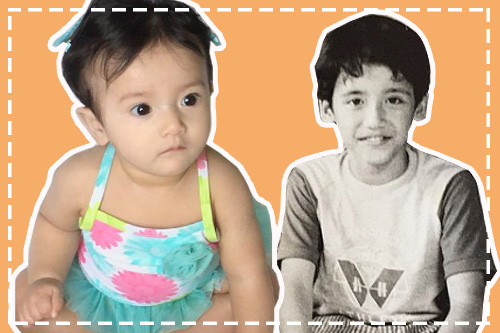 How many celebrity parents did you get to name?
Here are the answers: