Leila Alcasid is set to arrive from Robertson, New South Wales in Australia, in two weeks.
After 14 years, the eldest child of Ogie Alcasid and former beauty queen Michelle van Eimeren will be returning to Manila to live with her dad.
Here are photos of the young Leila with her parents.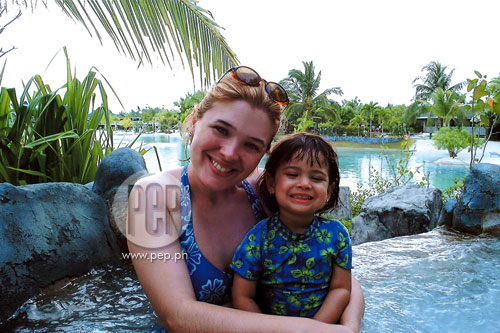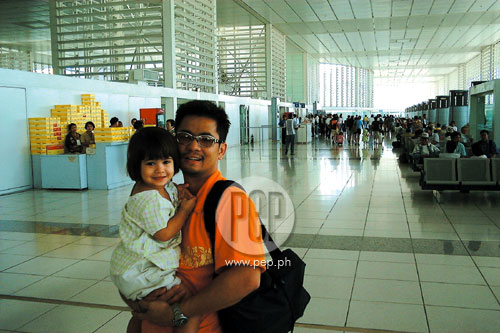 On her blog LeilaAlcasid.com, the now five-foot-five tall Leila wrote, "As of January 2017, I will be living and learning and growing in Manila, bonding with my wonderful family that so far I have only gotten to see every few months.
"While I'll miss my beautiful mother, stepfather and sister back home, comfort lies in the fact that traveling is our thing; i.e. I know they'll visit soon enough and join me in relishing in the greatness of the Philippines."
The first to give her a sweet welcome was her stepmother Regine Velasquez.
On Instagram, the Songbird wrote, "I'm excited to have you here sweetheart..."
Showbiz fans are anticipating her entry to showbiz, noting the 5'5" beauty's resemblance to American pop star Selena Gomez.
But in a previous interview, Regine admitted she was uncomfortable with the idea of a showbiz life for Leila.
"...I hope you don't mind na parang natatakot lang ako na magso-showbiz siya.
"Kasi natatakot ako na teritoryo namin yun na mag-asawa and yet we won't be able to protect her because it's so different now.
"It really is, and I was telling my husband na, as much as possible, let her enjoy her private life coz our world is really different."
READ Ogie Alcasid's eldest daughter to live in the Philippines next year
One thing certain is that Leila writes well, and part of her "ambitious to-do list" is "volunteer with UNICEF Philippines."
In another blog entry, Leila wrote, "In the country that is near and dear to my heart, I feel that I cannot live in and reap the benefits of such a wonderful culture without doing what I can to ensure the prosperity of its future.
"UNICEF does work in a variety of areas concerning child welfare—including education.
"The Early Childhood Care and Development (ECCD) program works to sustain a stable platform for children to gain access to a quality education and subsequently, a quality future.
"If I can contribute in any way possible to such an important cause, that is fulfillment worth more than the entirety of this list."