For Nadine Lustre, lipstick is an empowering beauty tool.
Women turn to it to brighten a bad day.
Nadine told PEP.ph (Philippine Entertainment Portal), "Di ba when you're not feeling well, a swipe of your favorite shade can make you feel and look better?"
She spoke with the press during the launch of Lustrous, her make-up collaboration with Australian brand BYS, in April 2018.
On her YouTube channel, she put out a video in August 2018 where she shared her top tips for choosing and using lipsticks.
1. Go for matte.
Based on Nadine's experience, "Pag creamy, natatanggal. Pag glossy, I seldom use it unless it's recommended for the shoot or event. But it does add drama."
The Kapamilya star resumed, "Matte lipstick stays on my lips for a long time. I don't wnat to be too self-concious when eating or drinking kaya matte is a life-saver for me."
2. OWN AT LEAST ONE RED LIPSTICK.
The 26-year-old actress underlined, "Kahit siya lang ang make-up na dala mo, it dresses you up. It makes your face parang light up."
3. GET A NUDE SHADE, TOO!
Because she usually prefers the no-make-up make-up look, Nadine's brand recently launched its nude shades, namely, Wine Pon U, Drama Queen, Kink, Diet, In Love, and Buzzed.
A number of make-up artists also use it on the second coat to either change a look in an instant or enhance the color of a lipstick.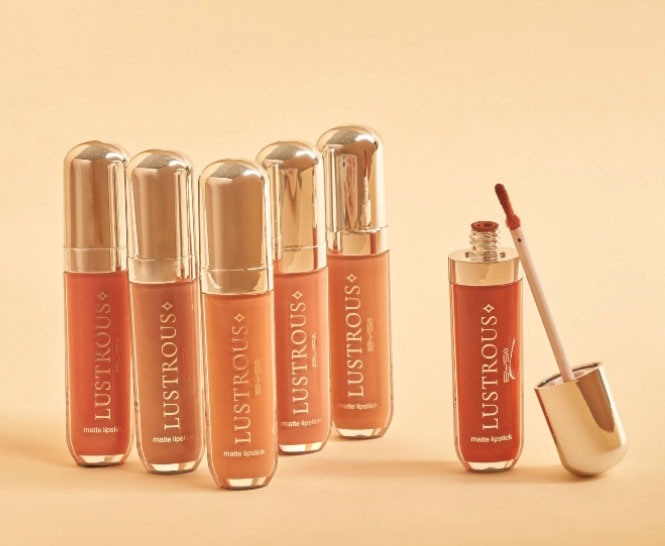 4. USE A liQUID LIPSTICK When doing makeup in the car.
Nadine said this task "is actually very hard because you're moving," so her tip is to pick a lip liner first because "that's easier to put into your lips" then mix it to your lipstick.She also recommended using a liquid lipstick because of its "smaller brush that makes it easier to apply."
5. CHOOSE THE BRAND THAT SUITS YOU.
Lastly, it is not really about the brand or the price or even quality, it is about the product you are hiyang with.
She explained in a previous interview, "The texture of our lips, iba-iba, e, so just because it is expensive does not mean your lips won't crack. Remember, the foreign brands are not exactly formulated for our climate.
"And just because it looks good on a friend does not mean it will also look good on you.
"You really have to try and test, then settle with the one that will work for you."