Kristine Hermosa gave her social-media followers a glimpse of her "quarantine life" at home.
A photo of Kristine and her son Kaleb handwashing and bleaching the pillows and mattresses was posted by her daughter Ondrea.
The actress thanked her son for being her "mighty helper."
In the comments section, the fans gushed about the way Kristine looked while doing the laundry.
One of Kristine's followers wrote: "Sana all ganyan kaganda maglaba!"
The mother of four was clad in a pambahay white shirt, with her hair tied in a loose ponytail and without makeup on her face, yet, to showbiz fans, she was a sight to behold.
One of them wrote: "Baket ganyan kaganda maglaba??? Bakettt??? Bawal to!!!"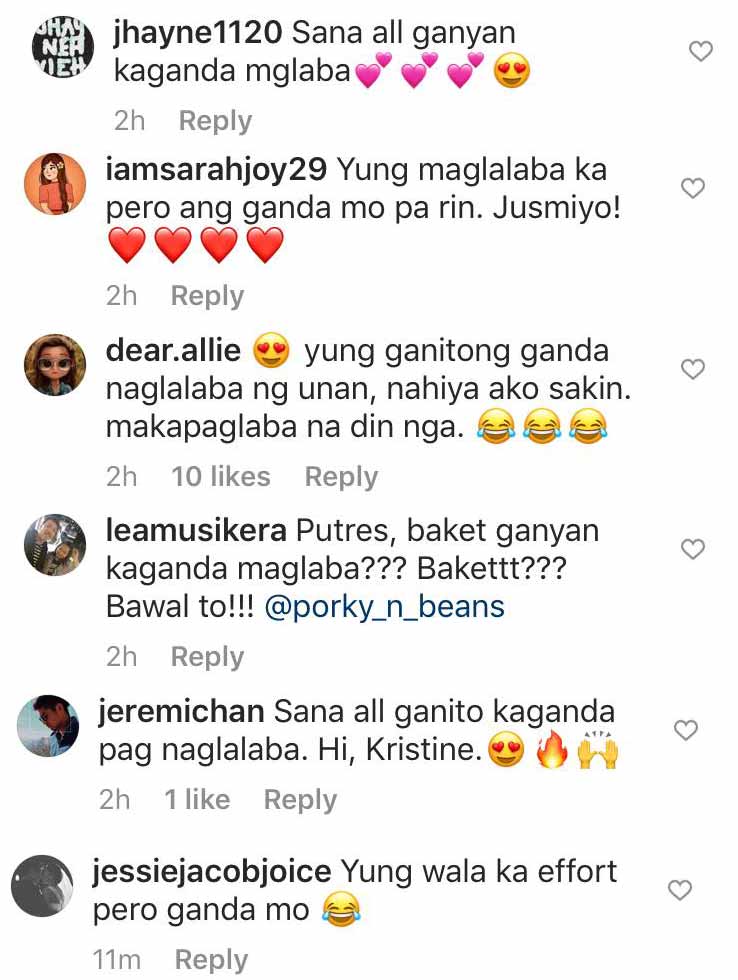 What's her beauty secret?
Aside from being happy, she uses "organic" products, does not leave the house without sunscreen, and does not forget to pamper her skin.
Here's Kristine getting "libreng facial" from her mom Maria Alma.
The 36-year-old star and her husband Oyo Sotto have been married for nine years.
(Get your household supplies using this Lazada Coupon.)