Remember Puspa Dewi?
In 2017, this social media star from Jakarta, Indonesia made headlines because of her youthful looks.
At that time, she was 50 years old.
She was featured on PEP.ph (Philippine Entertainment Portal) in August 2018.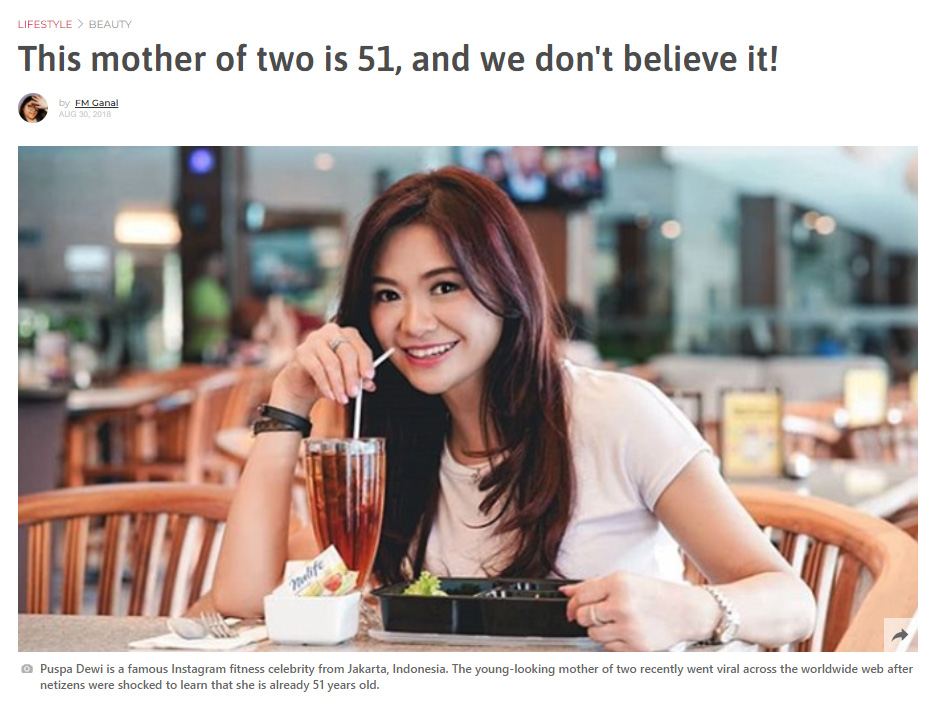 Her Instagram feed would show that she has two grown-up sons—Dennis, who turned 27 on December 20, 2021, and Daniel, who turned 24 on November 1, 2021.
Here's their recent family photo taken on April 2, 2022.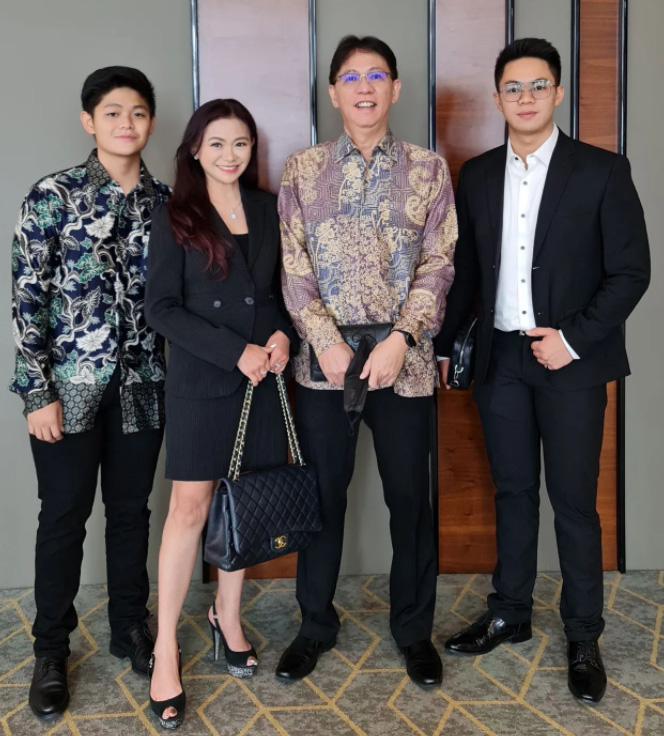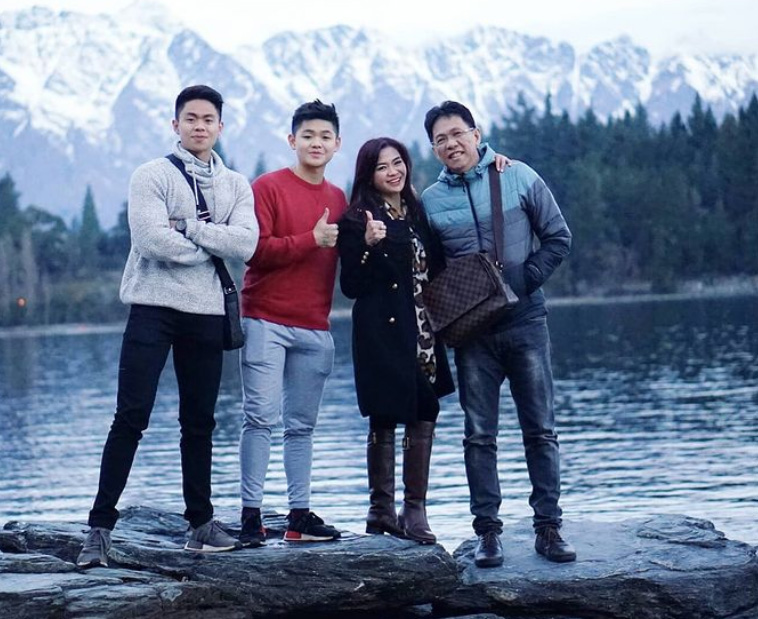 Puspa's husband is 57-year-old Andreas Hadi, and they have been together since 1993.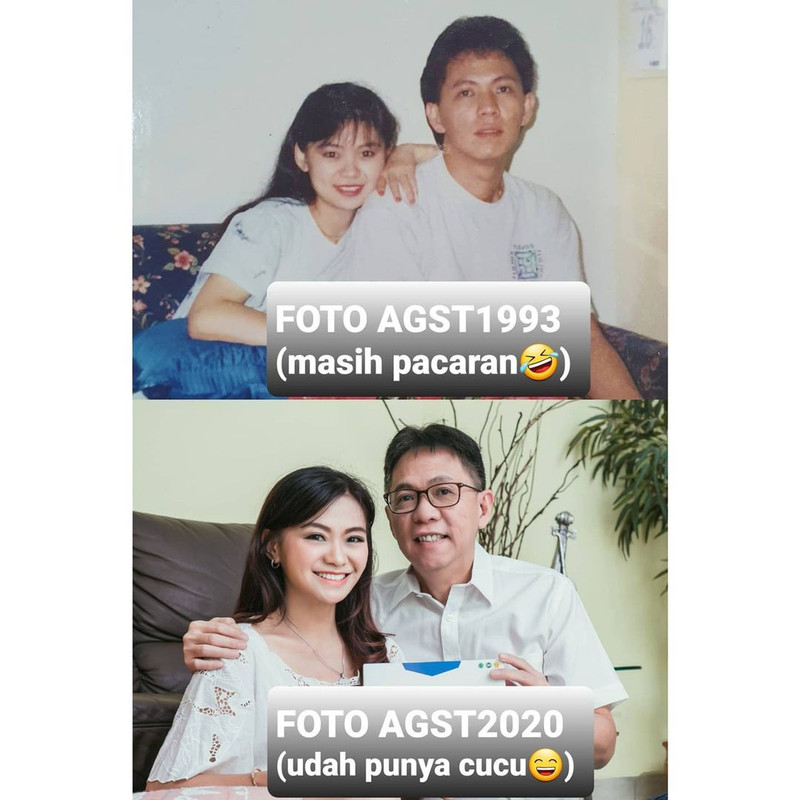 On February 20, 2020, just before the pandemic, Puspa celebrated a milestone in her life: she became a grandma, thanks to her eldest son Dennis.
Her grandson Neil recently celebrated his second birthday.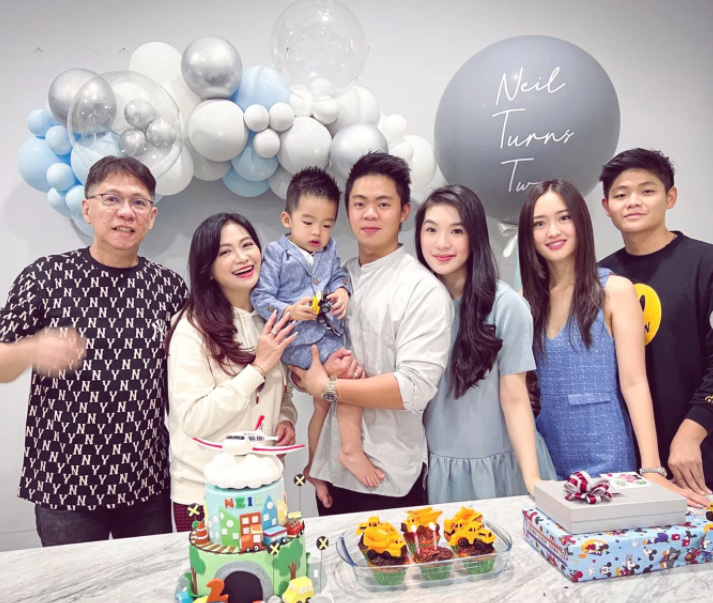 On September 28 2021, she turned 54.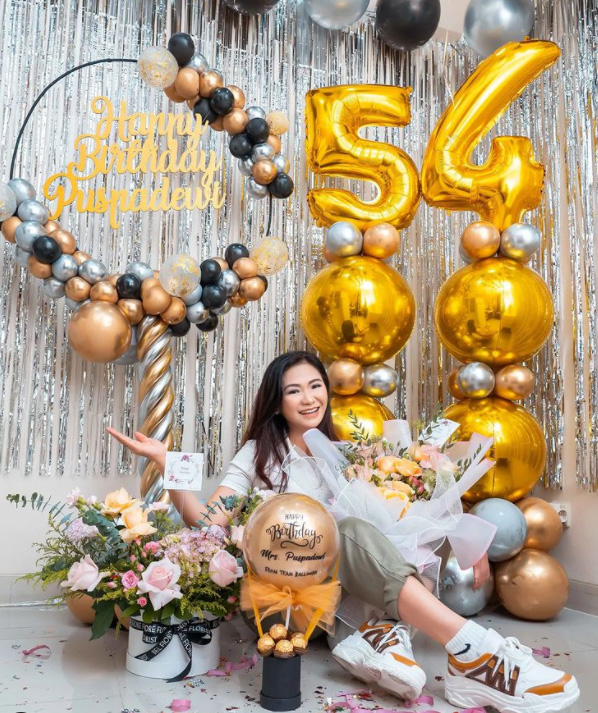 Part of her celebration was donating 200,993,908 Indonesian Rupiah (or around PHP720,000) to help finance the medical treatment of a leukemia-stricken kid.
Many times, she has been asked: what is your beauty secret?
Nope, she didn't discover the fountain of youth but the long-term benefits of healthy lifestyle.
Her detailed answer to the question was translated and published on the website of radio station Voice of Indonesia in December 2020.
She said, "Since I was young, I have been happy to have a healthy lifestyle, like to exercise, drink lots of water, eat vegetables and fruits, and as I get older, I keep doing this diligently."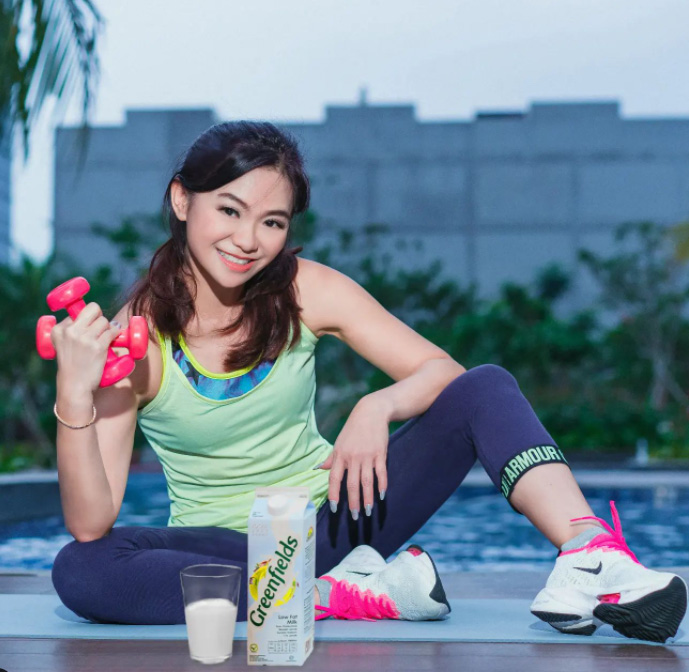 She is also into dancing, basketball, aerobics, and swimming.
Some of her Tiktok and Instagram videos have been giving glimpses of her intense workout, which involves rope and cable exercises as well as push-ups and sit-ups.
She's pretty strong!
Her diet is simple: everything in moderation.
In her Instagram posts, her constant advice is: "The consumption of food and drinks must be good and right!"
How about her beauty routine?
Various websites reported that she's never had botox or underwent cosmetic surgey.
But she enjoys regular sessions of facial treatments, and takes supplements.
Most of all, she smiles a lot and has a very positive outlook in life.
"I am very grateful to God, because all are His blessings ... and very happy even though I get older, I can still contribute and inspire positive things to all my friends wherever they are."
In an older article published by Detik, an Indonesian news website, Puspa talked about finding the things that make her happy.
"People say that the older I get, the younger I look, which I think is true, because I am happier now, the children are all grown up and I get to run a business I love.
"I guess I am just radiating happiness."
Before retiring in 2017, Puspa held the senior vice president position in a company.
At present, she runs various businesses—Flimty Fiber, a detox and slimming powder; Sopalpha, which helps reduce cholesterol; Aros Skincare.
She is also a vlogger and an endorser.
We are now on Quento!
Download the app
to enjoy more articles and videos from PEP.ph and other Summit Media websites.