Jolina Magdangal's iconic hairstyle just got a doppelganger!
K-Pop's biggest girl group BLACKPINK is out to steal some hearts with their ongoing "BORN PINK" World Tour.
This time, the quartet is busy completing their concerts in North America.
During the third leg of their American tour held at Atlanta's State Farm Arena on November 2, BLACKPINK member Jisoo particularly caught Blinks' eyes when she debuted a new hairdo.
("Blinks," derived from bl/ack and p/ink, is the official fandom name for Blackpink fans.)
Jisoo wore her hair up in pigtail buns with ribbons on it, and fans can't get enough of how adorable it looks on the 27-year-old idol.
Read also: BLACKPINK bares details of two-night concert in the Philippines
What's more, Filipino Blinks found an uncanny resemblance between Jisoo's recent look to that of the Philippines' resident Y2K fashion icon, Jolina Magdangal's.
A netizen tweeted, "that's why jisoo's hairstyle seems familiar ... i suddenly remembered jolina magdangal bc of her look today [emoji]"
Another netizen posted, "Jolina Magdangal Kim what r u doing here? [crying emoji]"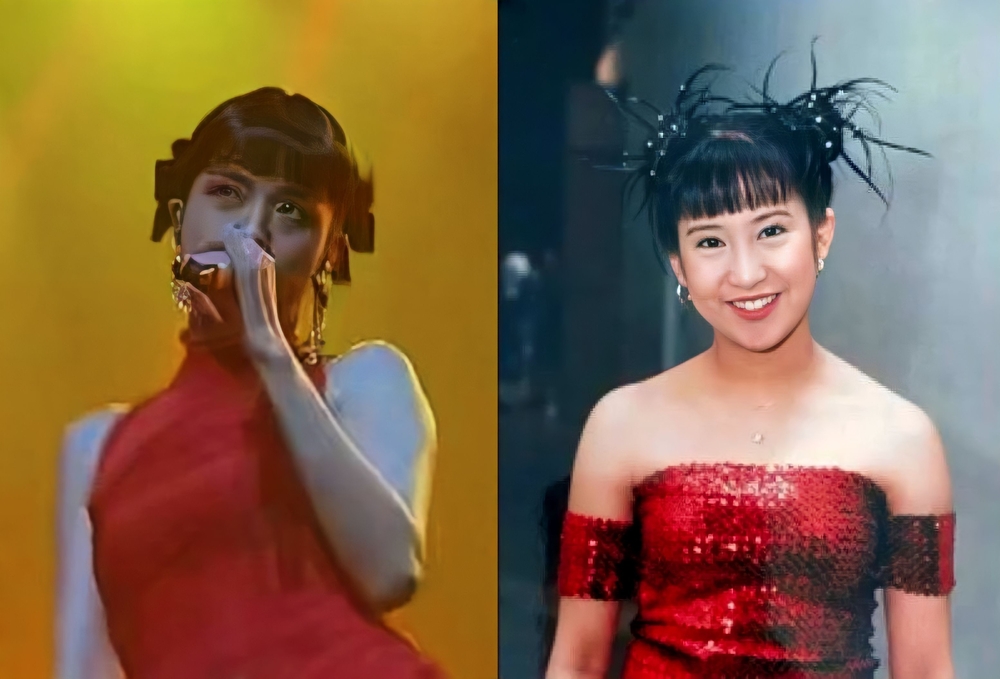 One Twitter account even edited Jisoo's fancam recording with the Chuva Choo Choo song over it, due to an influx of requests.
Filipino Blinks were having so much fun that they even went so far as dubbing Jisoo's scene in the K-drama Snowdrop with Jolina's iconic "Oh yes, kaibigan mo lang ako. Kaibigan mo lang ako..." line from the movie Labs Kita... Okey Ka Lang?.
The name quickly trended and landed the number one spot on Twitter's trending list in the Philippines yesterday, November 4, 2022.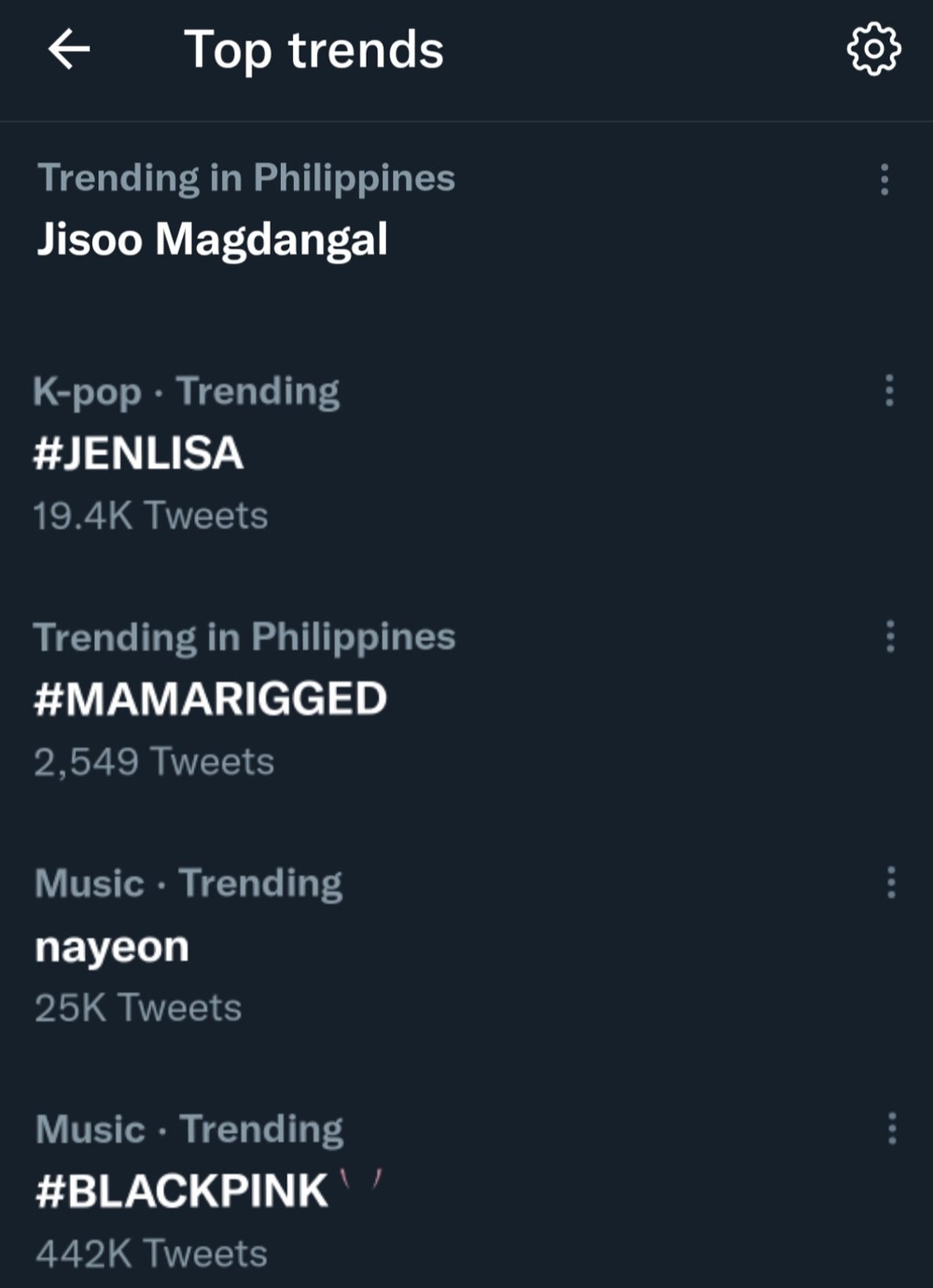 JOLINA'S REACTION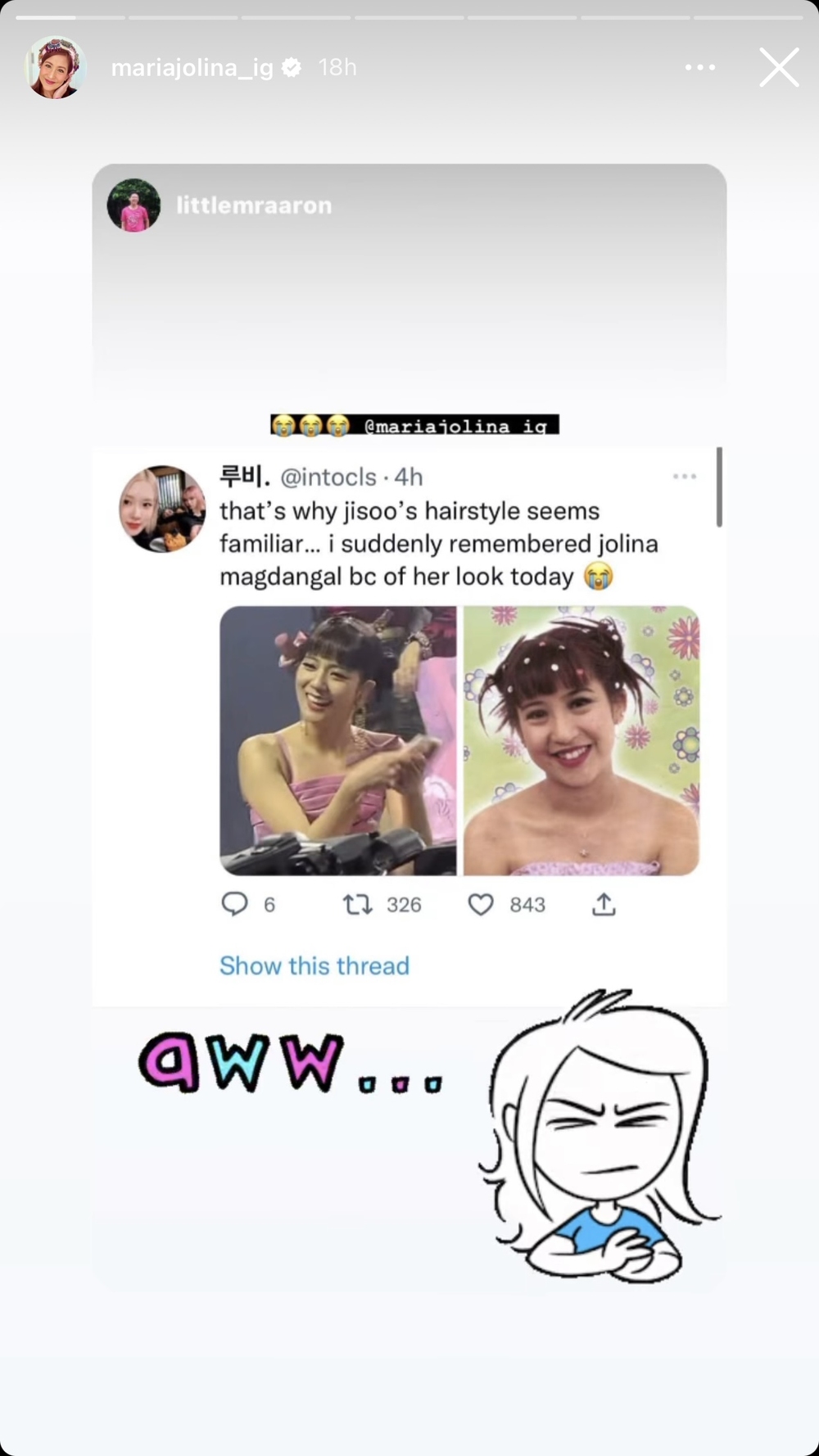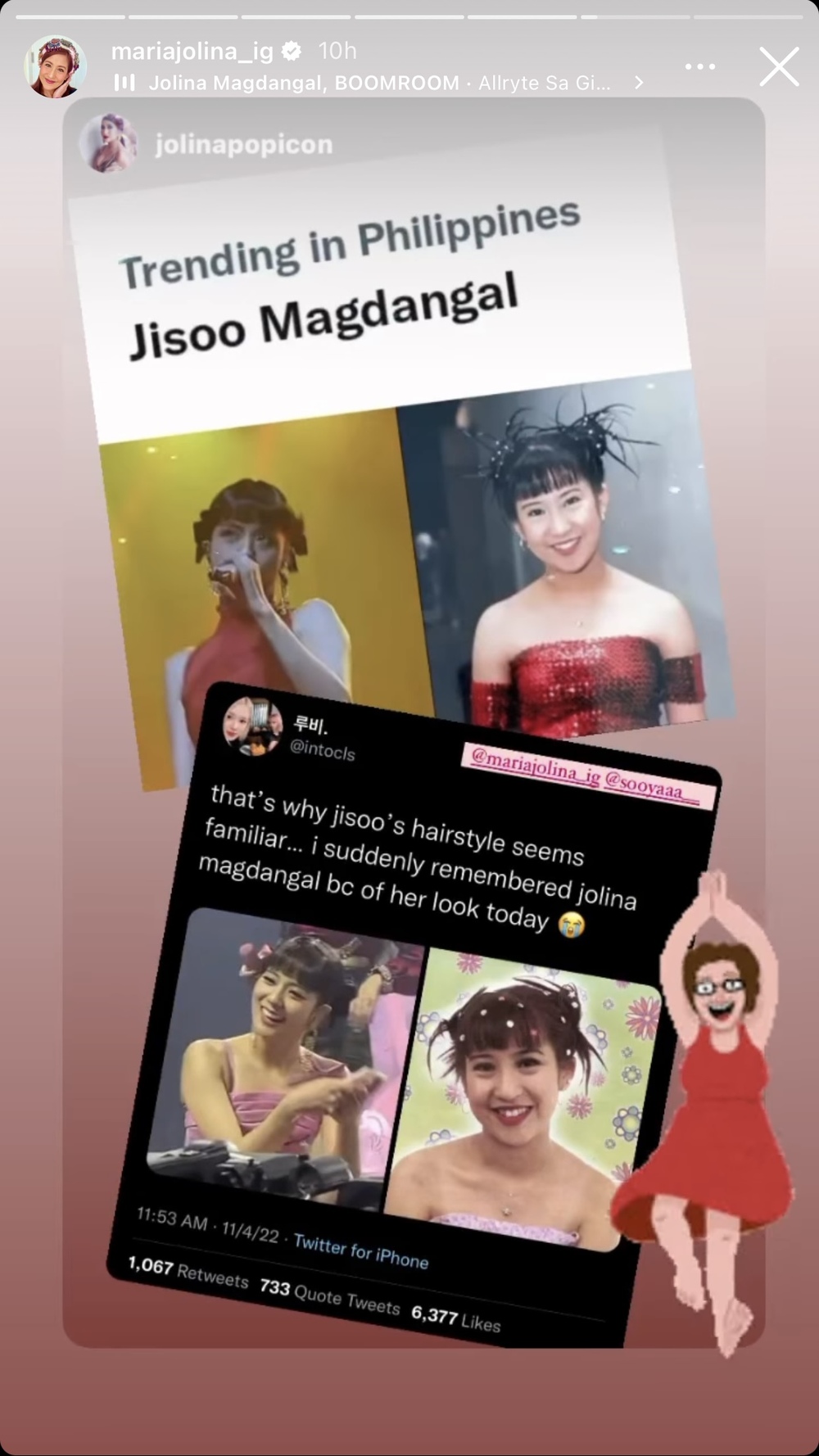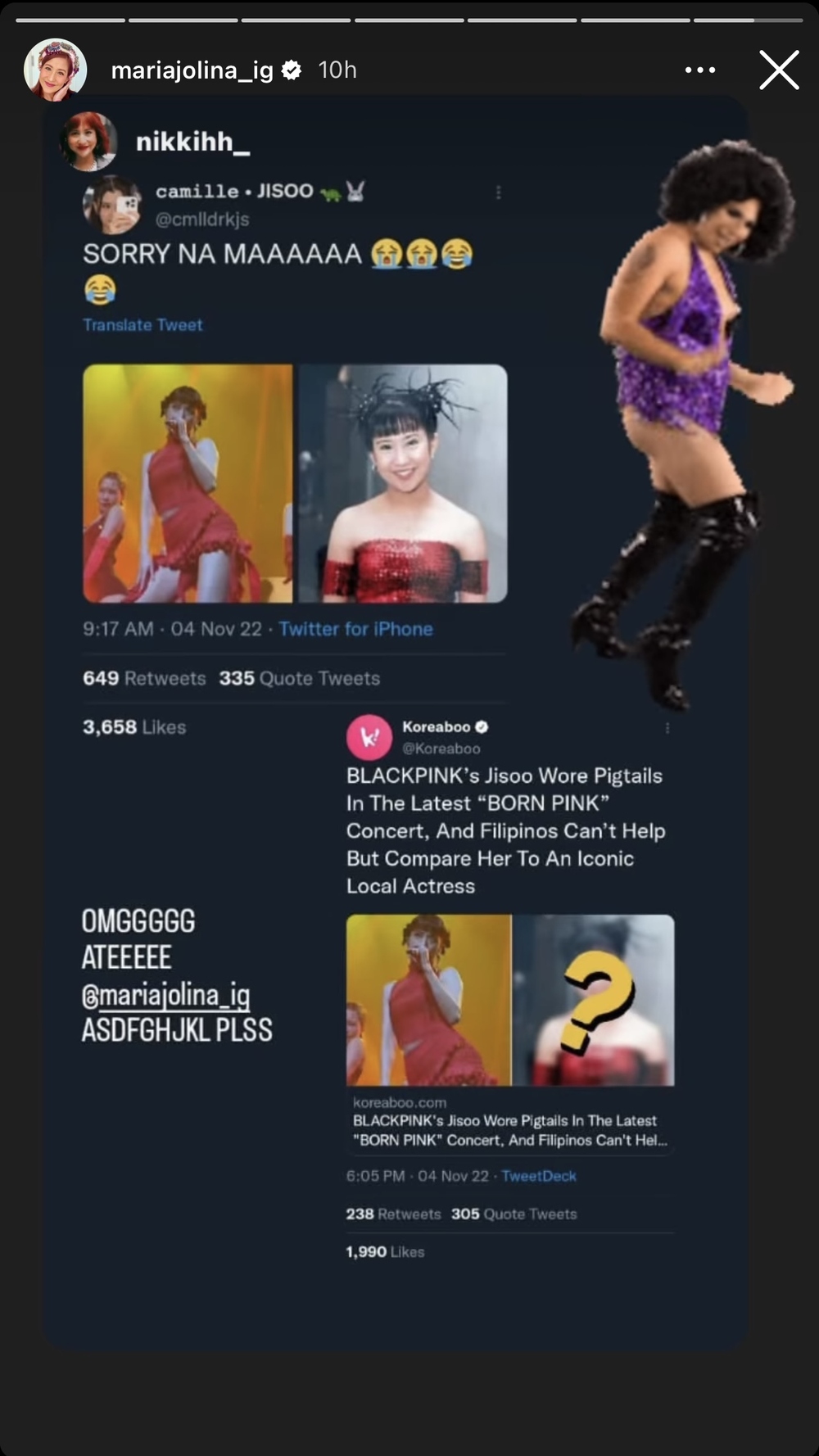 It seems like the Chuva Choo Choo hitmaker felt flattered over the comparison and reshared the same amusing posts. She even wrote, "aww..." in one of them.
READ MORE: