The COVID-19 pandemic wruck havoc on people's lives all over the world.
Aside from affecting their livelihoods, the ensuing fear, paranoia and overwhelming uncertainty took their toll on people's physical and mental health.
Because of radical lifestyle changes, everyone's biological clocks were reset, causing subtle but noticeable physical changes.
One of the more obvious tell-tale signs of stress, fatigue or aging is sunken eyes, also referred to as under-eye hollow eyes.
This condition is the result of the "delicate skin under the eyes losing elasticity and collagen as they get older," according to WebMD.com.
Dr. Michelle Marie Supapo, who specializes in aesthetic medicine, revealed the high demand for under-eye treatments during the past two years.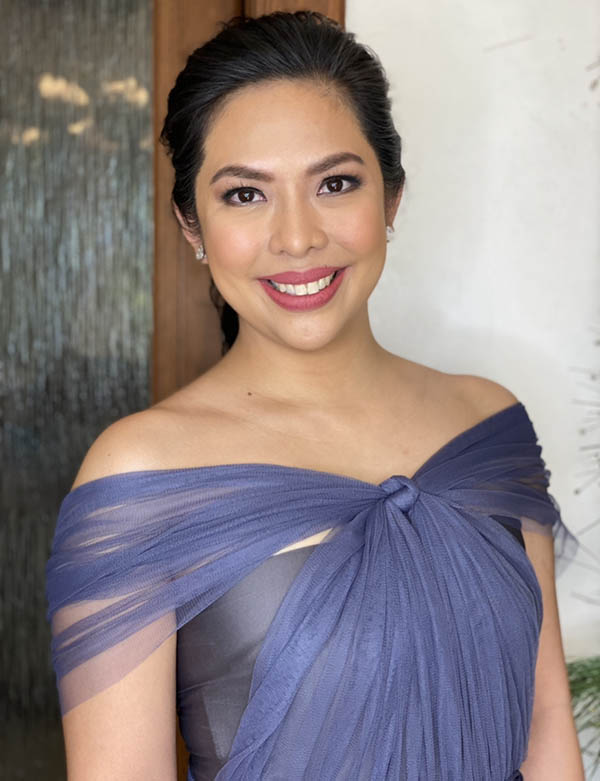 "When the restrictions were lifted, and people started going out with their masks, they became more conscious of the eye area, which is the only thing you see," she told PEP.ph (Philippine Entertainment Portal) on January 21, 2023, the formal opening of the second branch of Ysera Aesthetic Clinic, which she co-owns.
She continued, "So 'eye rejuvenation' became one of the top services offered by our clinic.
"And since it's a delicate area, we invested in trainings not just for the eye area but also for the other treatments and services. We saw how it's done in different countries, especially in South Korea, and we bring it here."
Another beauty concern is "wrinkles on upper face."
Dr. Supapo said, "Although the wrinkles are expected to happen to the skin, there are ways to delay the process, especially if you have a good beauty routine and you take good care of your skin.
"There are ways also to minimize their appearance."
WHAT ARE THE TREATMENTS FOR SUNKEN EYES?
The faster alternatives, according to Dr. Supapo, are "botox, fillers, and threads just to add volume."
While a lot of Filipinos still rely on eye creams, the market for those who prefer injectables is growing.
"We do not recommend it outright. We suggest then we tell the patient, 'We will wait,' because some are scared of needles, and there are still a lot of misconceptions about it.
"These things, the aging, we can't control, so that's why we offer these non-surgical procedures because not every patient is open to going under the knife.
"But those who have tried the fillers are happy. They see the results faster. They spend less time on maintenance."
There's also threading or the eye thread lift, which is the insertion of special surgical threads into the skin near the eye area to lift and tighten the eye bags.
Dr. Supapo's clinic offers "a new Korean technology called thread in a bottle, which is a lipid product equivalent to thousands of threads."
She added, "You just need a small amount to get the desired effect. It's a 20-minute procedure. The lipid thread lasts for 18 months."
Another option: fillers, defined by American Board Surgery as "gel-like substances that are injected beneath the skin to restore lost volume, smooth lines and soften creases, or enhance facial contours."
The retouch happens after "six up to 12 months."
Dr. Supapo assured, "There's anesthesia to make the patients comfortable.
"And there are actually products available online. They are much cheaper. But the procedures have to be done by licensed medical professionals."
On Instagram, Ysera Aesthetics mentioned a 30-60-minute treatment called UltraCol, which is "an effective collagen stimulator and highly suited for difficult indications such as the glabella, dark circles, hollowness wrinkles in the under-eye area."
Its longevity: up to 18 months
THE PRICE
Pricing depends on the brand, said the aesthetic doctor, and the range is from "18K to 30K depending on the type of procedure."
FOUR FACTORS THAT CAUSE SUNKEN EYES
Meanwhile, if you want to delay (not avoid) the effects of aging, Dr. Supapo advised looking into these four factors.
One is hydration, so drink water.
"Hydrate because one of the reasons why some people experience hollowness is because of dehydration."
Two: Weight loss and weight gain
"So you need proper diet and exercise. Sometimes, when you lose weight or you gain sudden weight, you also see it in the eyes.
Three: Sleep deprivation.
Four: "It's really genetics."
WHAT ARE THE TREATMENTS FOR WRINKLES?
Dr. Supapo said, "There are so many skin-lifting, skin tightening procedures now."
The most popular in her clinic is Botox injection, which can treat fine lines, deep wrinkles, and excessive sweating.
How? According to MayoClinic.org, it can "block certain chemical signals from nerves, mostly signals that cause muscles to contract. It can actually relax the facial muscles."
Its longevity: Three months.
Dr. Supapo added, "We have lasers for patients who don't like needle injections. They're effective for three to four weeks.
"We also have machines which are non-invasive."
THE PRICE
The upper face rejuvenation via Botox injections costs PHP25,000
Similarly, the cost of Ultherapy, a skin-tightening and lifting procedure, for the upper face is also PHP25,000.
(Prices are quoted from the website.)
For all the treatments, the downtime may be cause by the bruising and swelling.
Lastly, what if you stop the treatments?
Dr. Supapo answered:
"There's a misconception that when you stop doing the treatments, the wrinkles will get worse, no, not necessarily."
THE AESTHETIC CLINIC BUSINESS IS BOOMING
The interview happened on the day the second branch of Ysera Aesthetic Clinic officially opened.
"It actually started operations, November pa, but this is also like the thanksgiving because the first clinic, the one in Mayon St., Quezon City, opened in January 2020.
"At that time, hopeful. We were all excited.
"But pandemic happened. We closed in March. Total of six months, closed kami."
But once the lockdown was over, the clinic saw a steady rise on the number of walk-in patients.
"The age of our patients range from 20 years old to 60 years old. And parang the beauty treatments became their form of self-care.
"God willing, during 2022, last year, August, since may spike ng patients, nag-expand kami in our clinic in Mayon. We got the other space sa second floor ng One Mayon Place kasi hindi ko na ma-accommodate yung patients."
Scouting for the location of the second branch was "perfect timing," according to Dr. Patrick David Tan, who is also in charge of the clinic's marketing.
He told PEP.ph, "When we were looking, both the ground floor and second floor, sabay na naging vacant. Tapos maraming parking slots, so it's a good location."
The second branch is located at Ortigas Technopoint, 1 Doña Julia Vargas Avenue, Pasig City.