Beauty experts and dermatologists have always recommended the use of sunscreen on a daily basis to imrove the appearance and health of skin
Not only does sunscreen help prevent sun damage that can cause skin cancer, it also slows down the skin-aging process.
The American Academy of Dermatology recommends that everyone use sunscreen with an SPF of at least 30, which blocks 97% of the sun's UVB rays, and is water- resistant.
This summer, PEP.ph (Philippine Entertainment Portal) has compiled a list of sunscreens that have received the seal of approval of various celebrities for the protection and maintenance of their skin.
DIOR DIORSNOW ULTIMATE UV SHIELD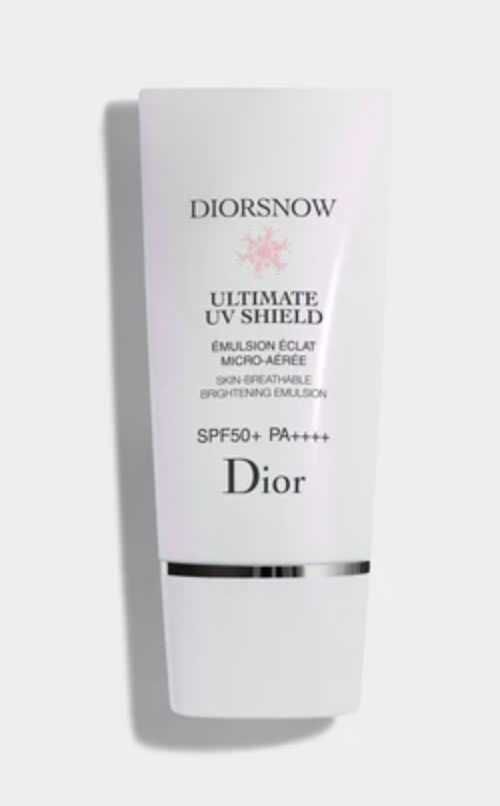 WHO LOVES THIS SUNSCREEN?
WHY YOU SHOULD TRY IT?
Heart Evangelista showed in her vlog how she lavished her skin with a generous amount of Dior's Diorsnow Ultimate UV Shield.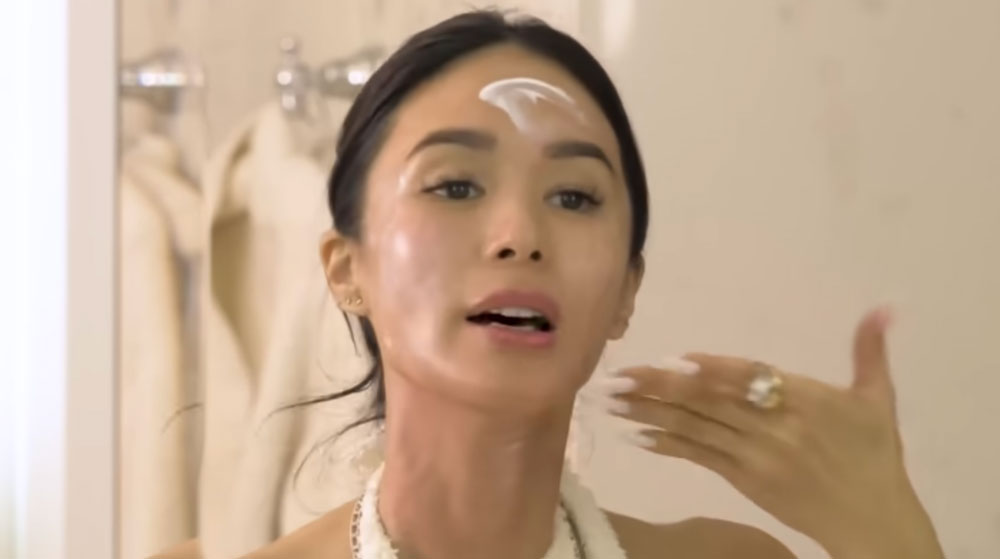 Heart said, "It's really, really important to use sunblock even when you're at home. Any sunblock will do as long as it works really well with your skin.
"Sometimes, people will say, 'I don't want to use sunblock because I break out.' There are still sunblocks that won't make you break out.
"So don't be afraid of sunblock because sunblock is your best friend. It is your protector.
"The sun speeds up skin aging so you have to make sure that you always have like a generous amount of sunblock."
WHERE TO GET IT?
dior.com, SGD99 or PHP4,064.78
BELO SUNEXPERT TRANSPARENT MIST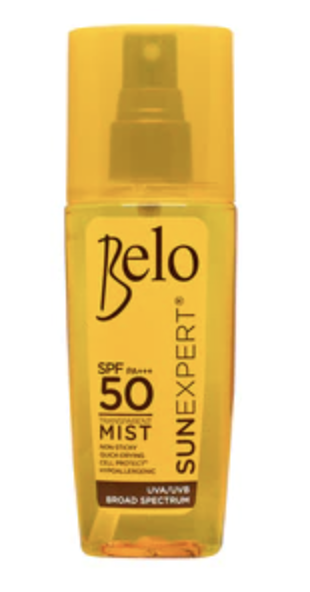 WHO LOVES THIS SUNSCREEN?
Gabbi Garcia
WHY YOU SHOULD TRY IT?
Gabbi Garcia, who's been using the product for its lightweight formula and ability to protect her skin from the harmful UV rays.
She told PEP.ph in an interview, "Sunscreen, eto legit, I always have it every time I go to the beach, the Belo sunscreen, the spray one, ha.
"I really like the spray one kasi it's not sticky, and the smell is really good.
"Hindi siya yung feeling na parang you feel so sticky after you apply. There's that feeling kasi, di ba, parang that icky feeling.
"But for this one, it's really like, it stays, and it's just there, parang it's not bothering you."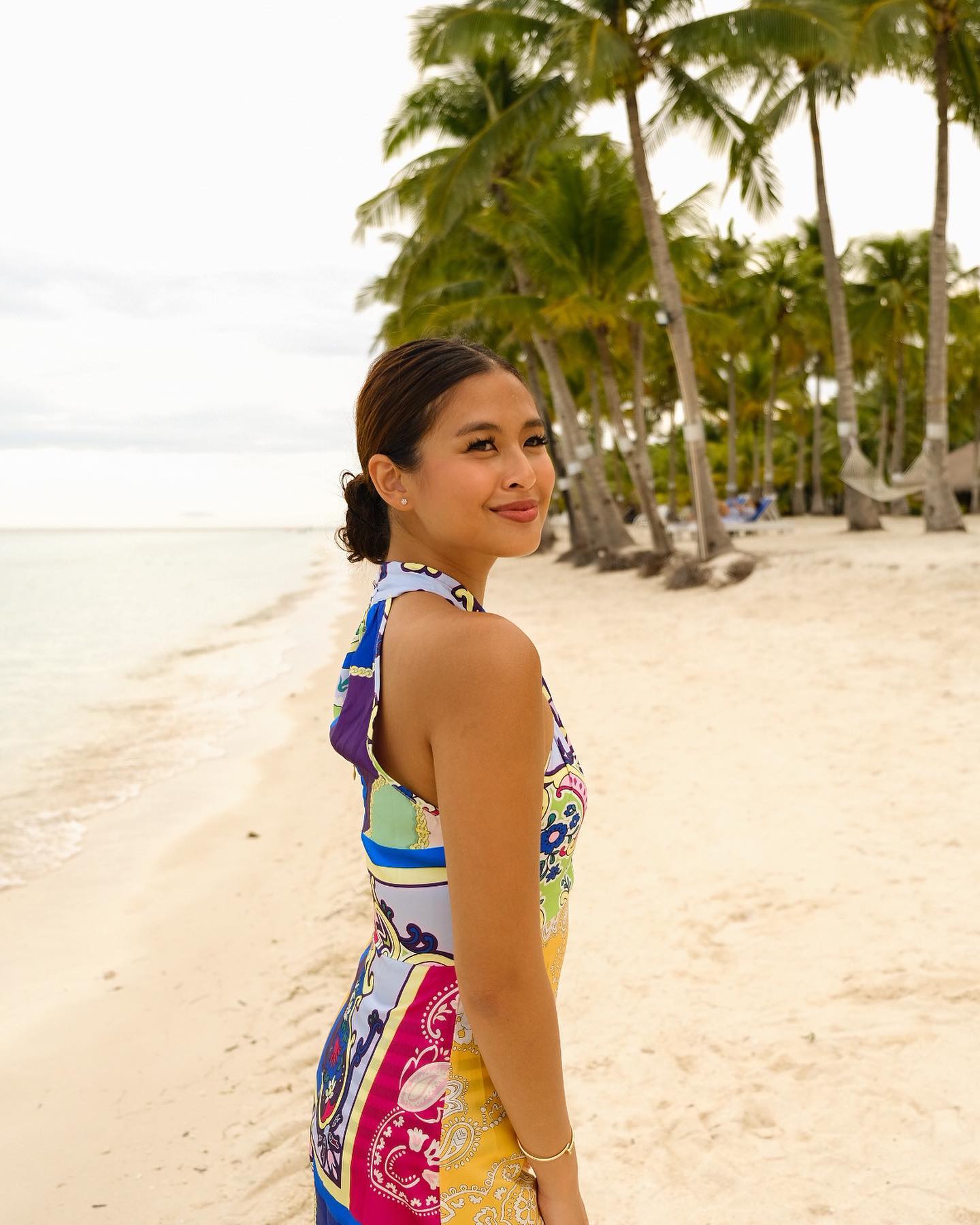 WHERE TO GET IT?
Shopee and Lazada, PHP520, 100 ml
ANESSA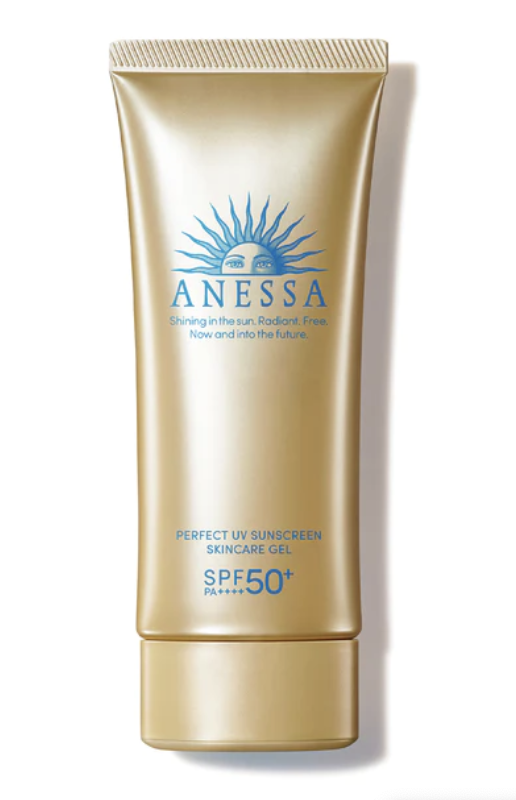 WHO LOVES THIS SUNSCREEN?
Jessy Mendiola and Jaz Reyes
WHY YOU SHOULD TRY IT?
Jessy wrote in the vlog What's In My Beach Bag? on December 2, 2021, "Sobrang fresh lang niya sa skin.
"At saka, di ba yung ibang sunblock nagwa-white... May mga sunblock na super nagwa-white yung skin mo.
"Ito, in fairness dito, nagbe-blend lang din talaga."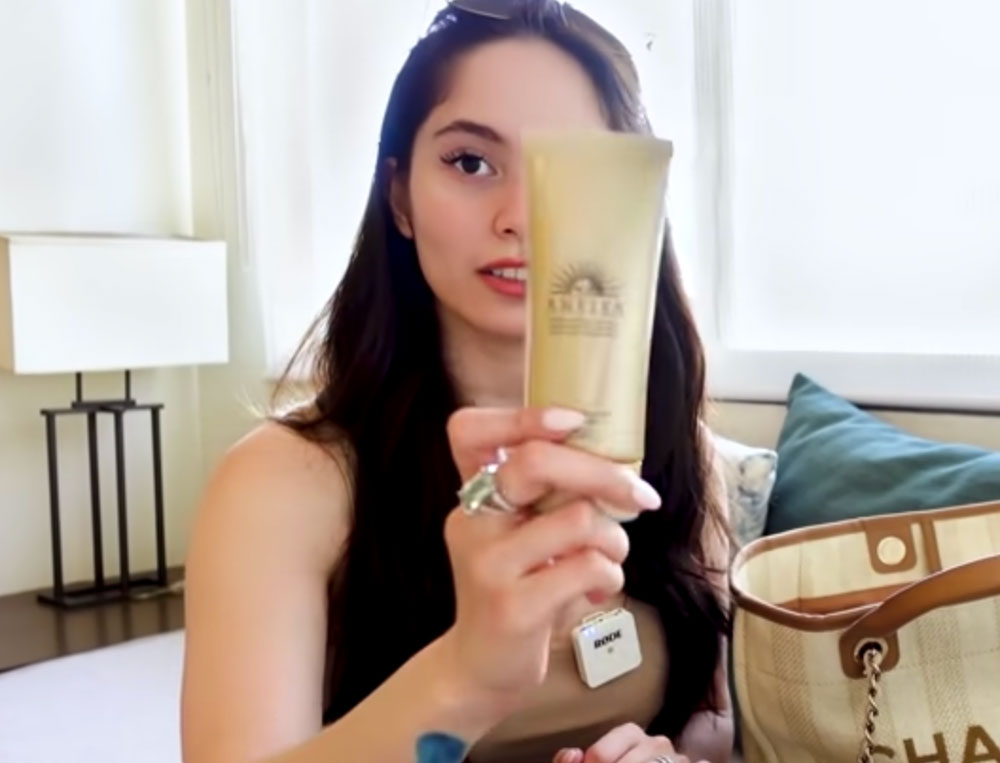 Influencer and host Jaz Reyes revealed to PEP.ph last March 9, 2023, "My favorite sunscreen since the dawn of time, since forever, Anessa.
"Grabe ang galing talaga! All types, for sensitive skin, for whitening, Anessa.
"I use about two to three. There are days na gusto ko whitening, so merong whitening.
"Let's say may make-up ako, full face make-up, kailangan ko mag-top up, meron silang spray.
"And for my skin, in some days na medyo sun burnt, ganun, meron for sensitive and sila lang talaga yung the best for sensitive skin sa sunscreen."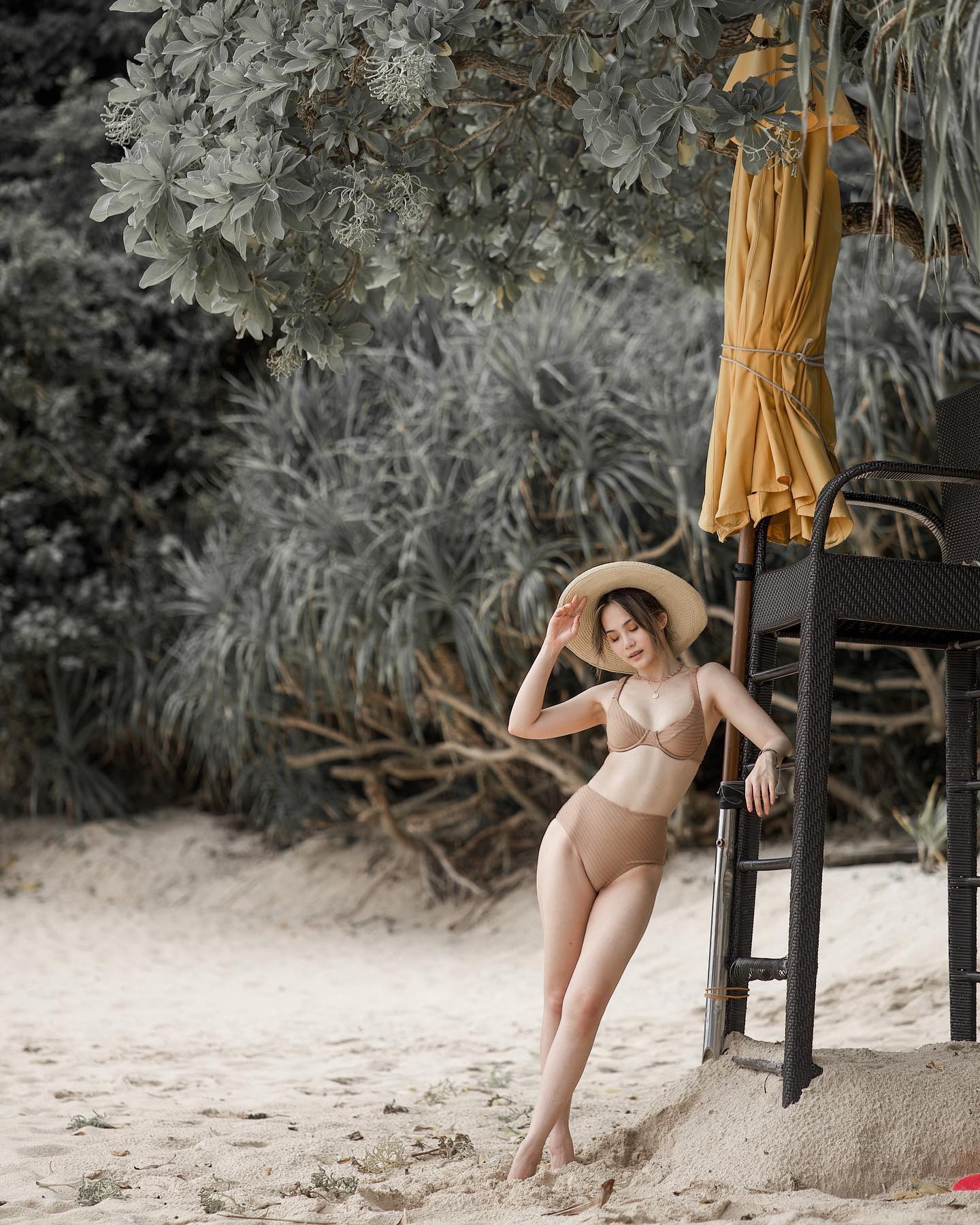 WHERE TO GET IT?
Lazada and Shopee, PHP1,490, 90g
LA ROCHE-POSAY ANTHELIOS ULTRA LIGH FLUID FACE SUNSCREEN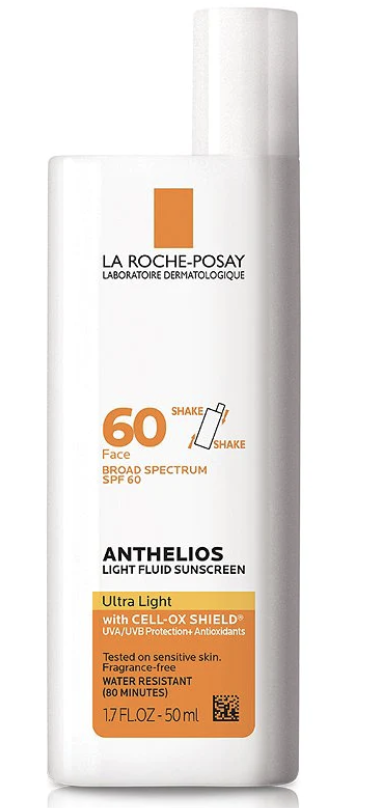 WHO LOVES THIS SUNSCREEN?
Celebrity stylist Liz Uy and Bea Alonzo
WHY YOU SHOULD TRY IT?
Liz said in the vlog of her sister Laureen Uy titled What In Our Beach Bags? dated February 23, 2021, "Super sheer, parang dumudulas lang siya sa face mo."
Bea Alonzo said in her YouTube vlog uploaded on April 17, 2021, "Recently lang ako nag-start mag-sunblock every day because I'm afraid to have those sun spots in the future."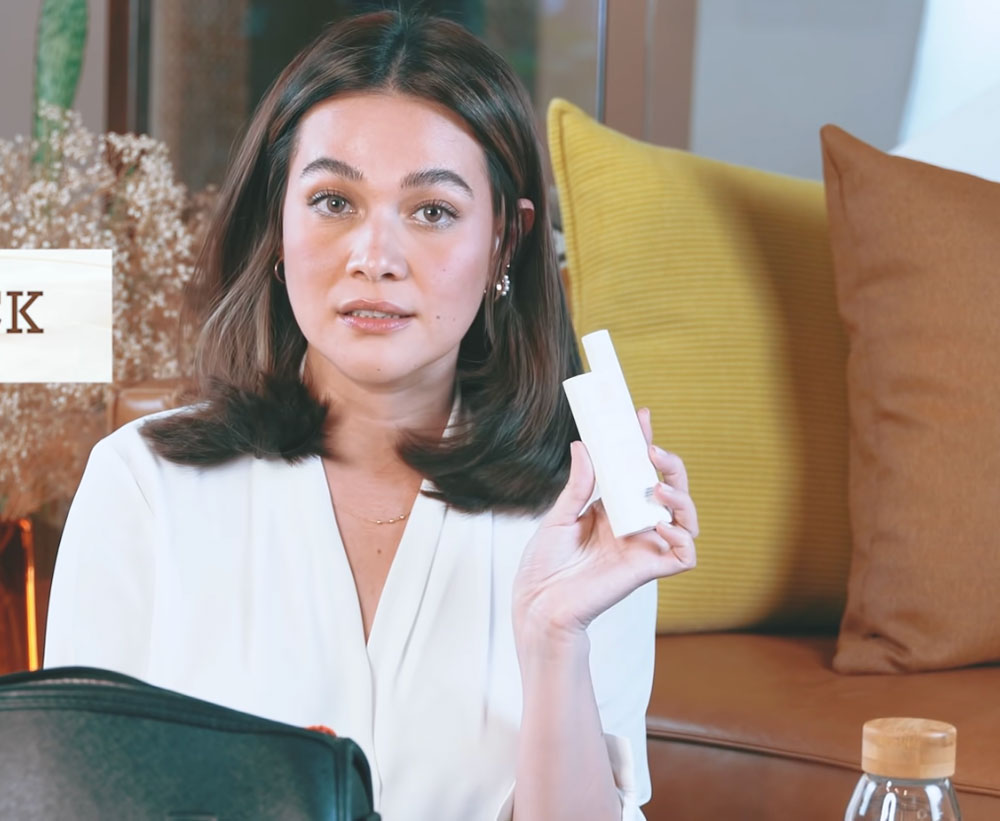 WHERE TO GET IT?
Lazada, PHP1,699, 50 ml
FAIRY SKIN SUNSCREEN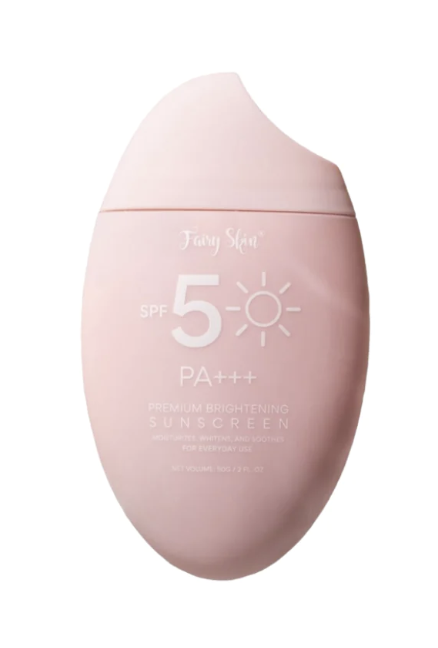 WHO LOVES THIS SUNSCREEN?
Hannah Arnold, Kylie Verzosa, Nicole Cordoves, Miss Nate, Kai Javier, and Marj Maroket
WHY YOU SHOULD TRY IT?
This sunscreen has been creating a buzz on TikTok for its affordable price and lightweight consistency.
Binibining Pilipinas International 2021 Hannah Arnold said even her boyfriend Benedict Mariategue loves this sunscreen.
The beauty queen told PEP.ph in an interview, "Actually, legit, it is so good.
"Like, I remember putting it on and my boyfriend got jealous because I got some glow to it. So, he uses it also."
WHERE TO GET IT?
Shopee and Lazada, PHP190, 50 ml
SNAILWHITE EVERYDAY GLOW SUNSCREEN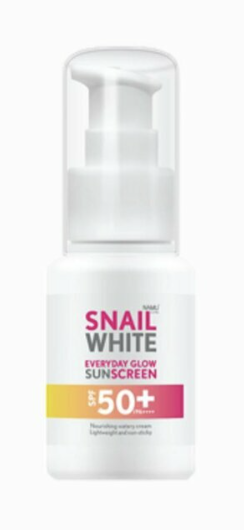 WHO LOVES THIS SUNSCREEN?
Content creators Rei Germar, Marj Maroket, and Kylie Celebre
WHY YOU SHOULD TRY IT?
Content creator Rei Germar vouched for the effectivity of the product as protection against the sun, and especially because it is not greasy
Rei told PEP.ph in an interview, "It's my new favorite sunscreen! Parang I'm not wearing anything at all, and sa init now, it's perfect because it's not sticky."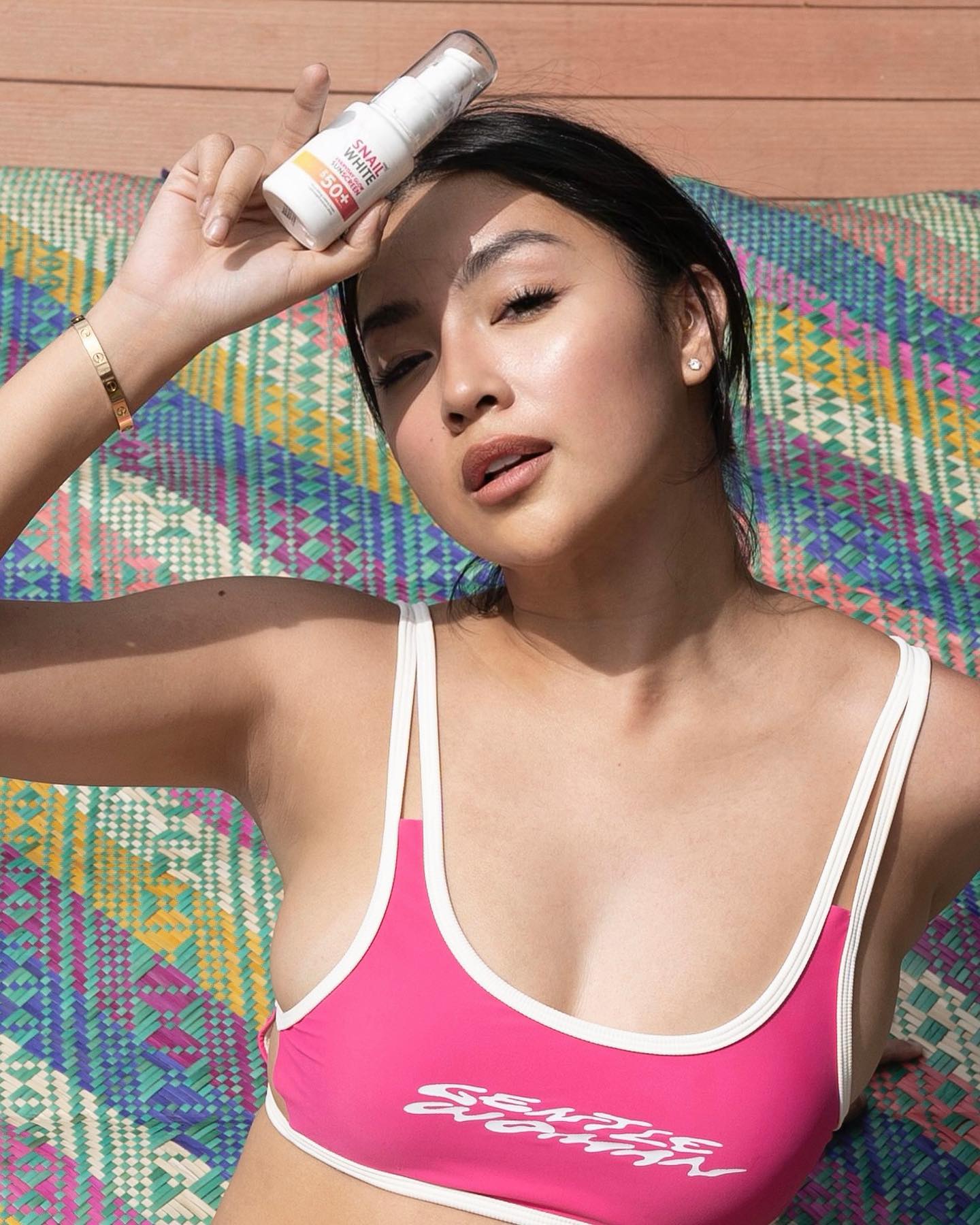 Marj Maroket highlighted the additional benefits of the sunscreen in a TikTok video she posted on April 3, 2023.
She said in the video, "It has no white cast. It's not greasy, making it perfect for everyday use.
"And this is pretty hydrating because it has skin-care benefits like Hyaluronic acid, snail mucin, and sunflower oil.
"It also contains Niacinamide to brighten the skin and help fade hyperpigmentation."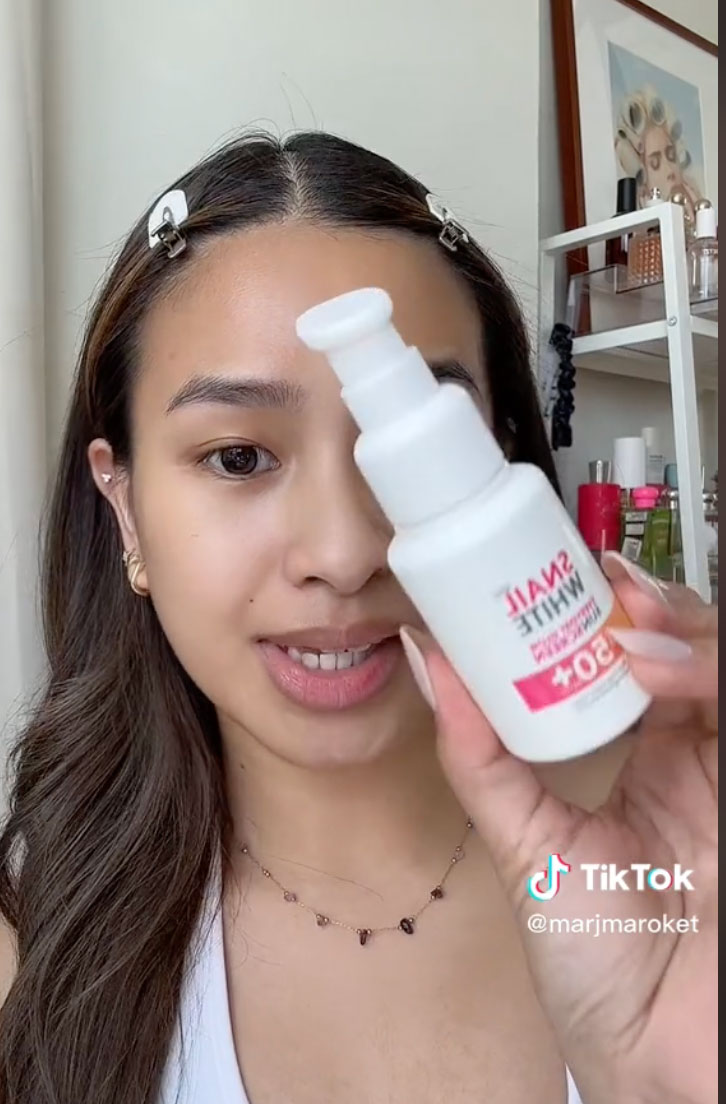 WHERE TO GET IT?
Shopee and Lazada, PHP895, 50 ml
HELLO GLOW ANTI-POLLUTION TINTED SUNSCREEN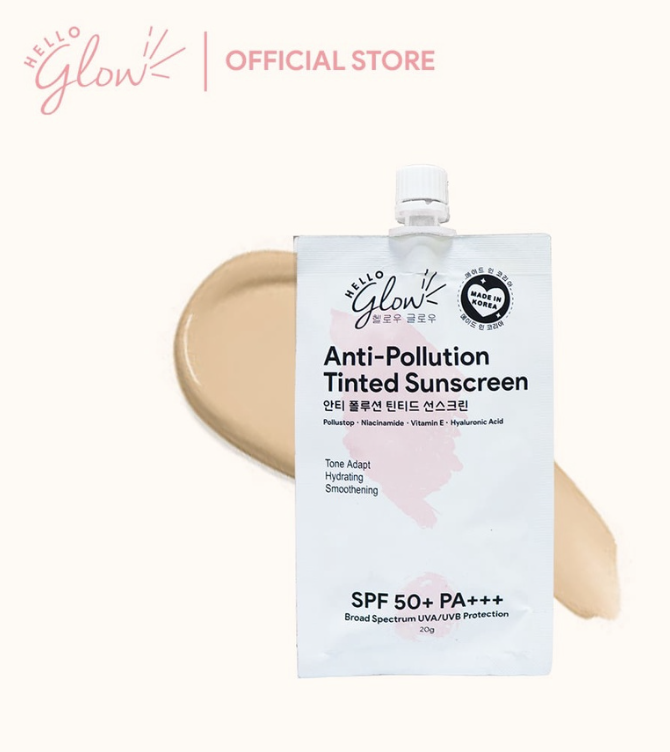 WHO LOVES THIS SUNSCREEN?
Miss Universe Philippines 2023 candidates Emmanuelle Vera, Pauline Amelinckx, CJ Opiaza, and Jen Marie Bordon
WHY YOU SHOULD TRY IT?
Miss Universe Philippines 2023 candidates CJ Opiaza and Jen Marie Bordon tried out this sunscreen during the recent trip of their batch to Palawan.
They particularly liked that the product could do its job for all skin types.
CJ Opiaza wrote on Instagram, "I'm using the tinted sunscreen here from @helloglowofficial which surprised me since it's adapting to your skin color and it's good for oily/combi skin types like me."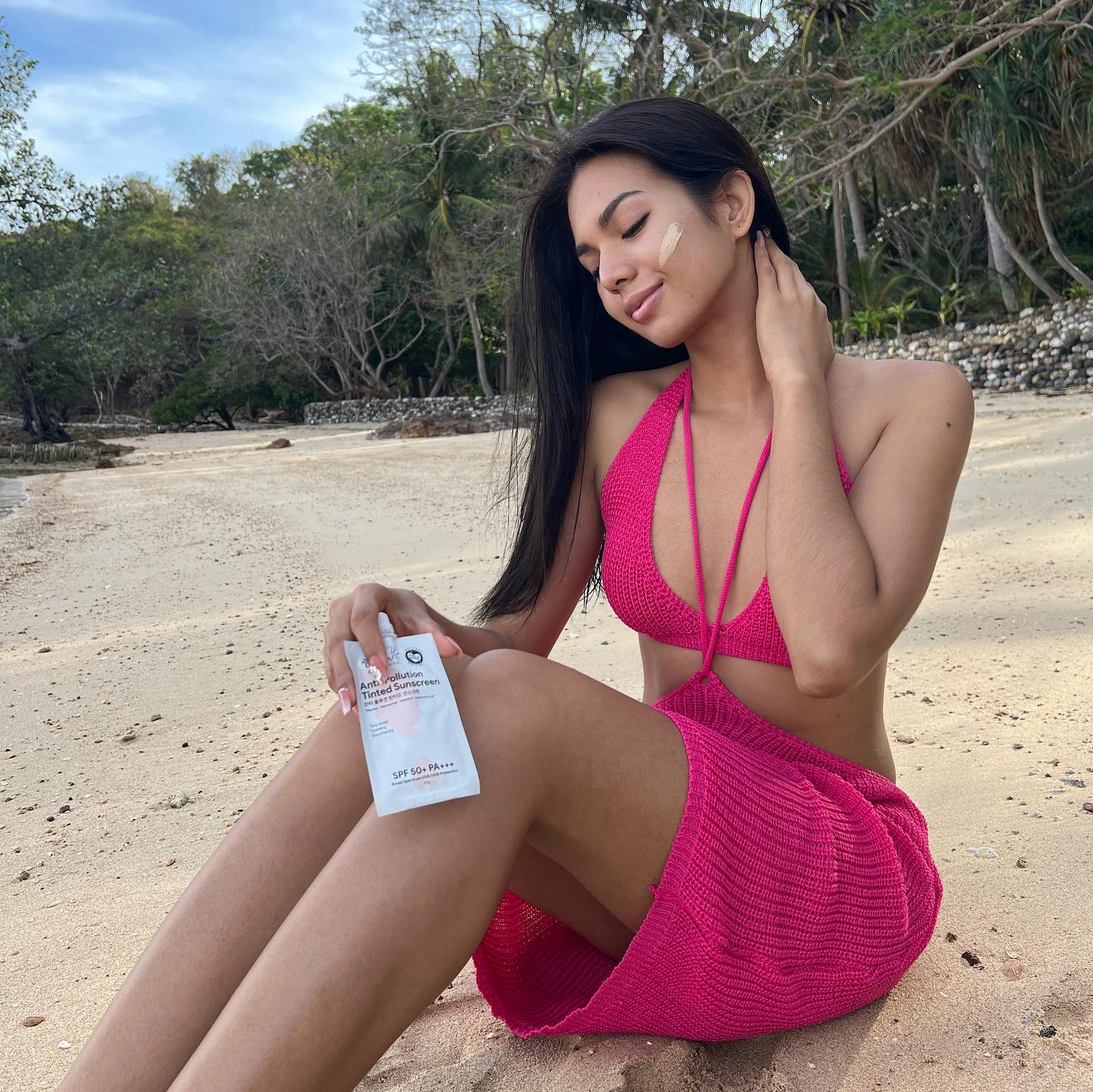 Jen Marie Borbon said in her post, "Since I enjoy going to the beach, sunscreen is one of my must-have things. Finding sunscreen that matches my skin tone is challenging.
"But I recently discovered @helloglowofficial sunscreen, a non-sticky sunscreen that adapts to your skin tone and gives my skin the necessary hydration."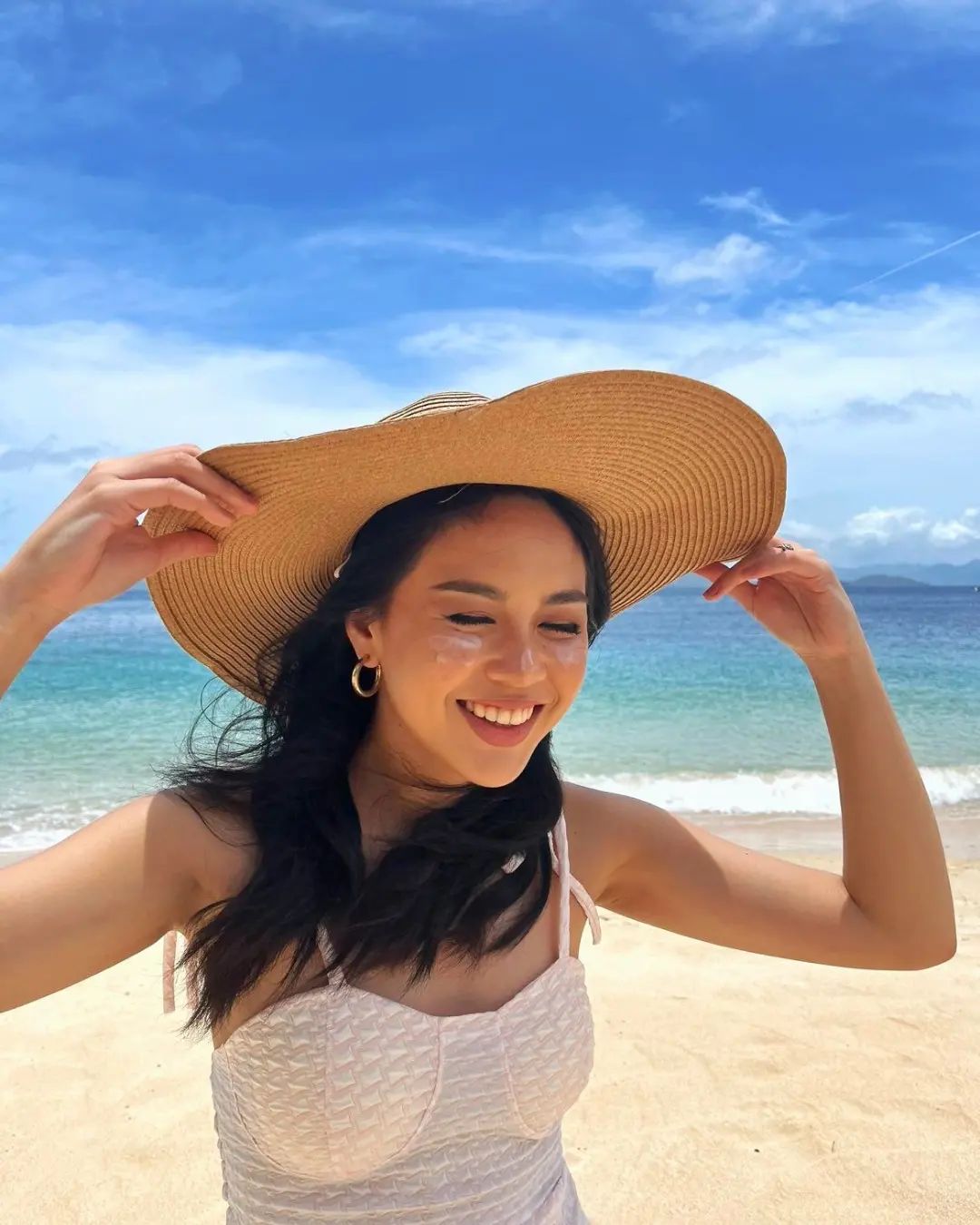 WHERE TO GET IT?
Shopee and Lazada, PHP185, 20g
KIND HYDRATING SUNSCREEN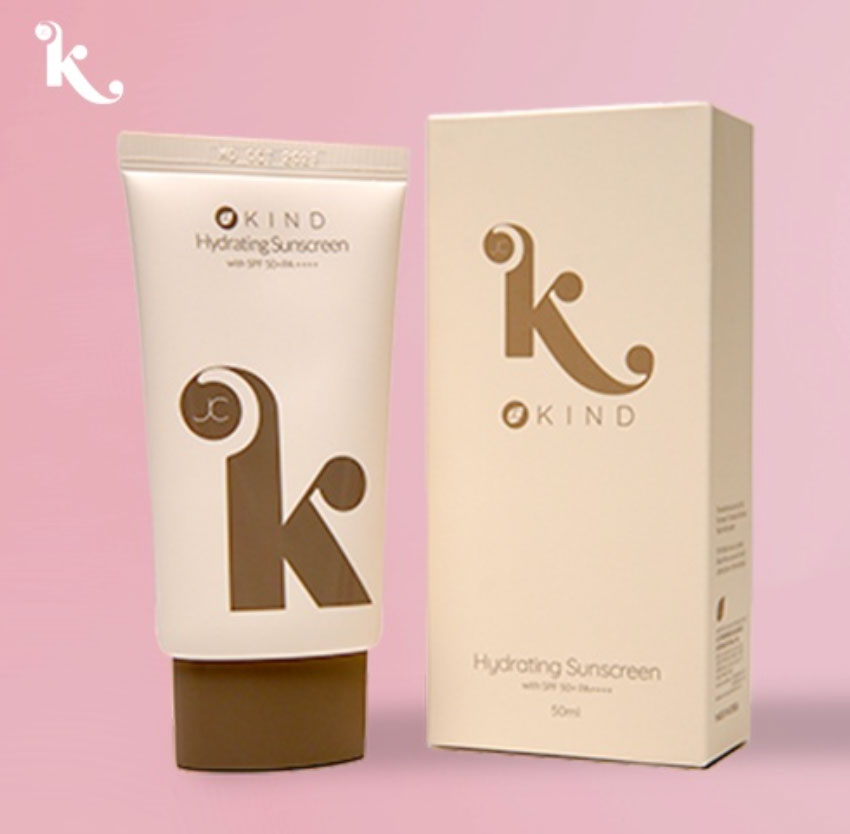 WHO LOVES THIS SUNSCREEN?
Yassi Pressman, Athena Madrid, Althea Ablan, and Lexi Gonzales
WHY YOU SHOULD TRY IT?
Yassi Pressman said in an interview, "It's boosted with moisturizers, nourishing vitamins, and plant extracts.
"It's quick-absorbent and won't leave that scary cakey look on your face na hindi natin gusto."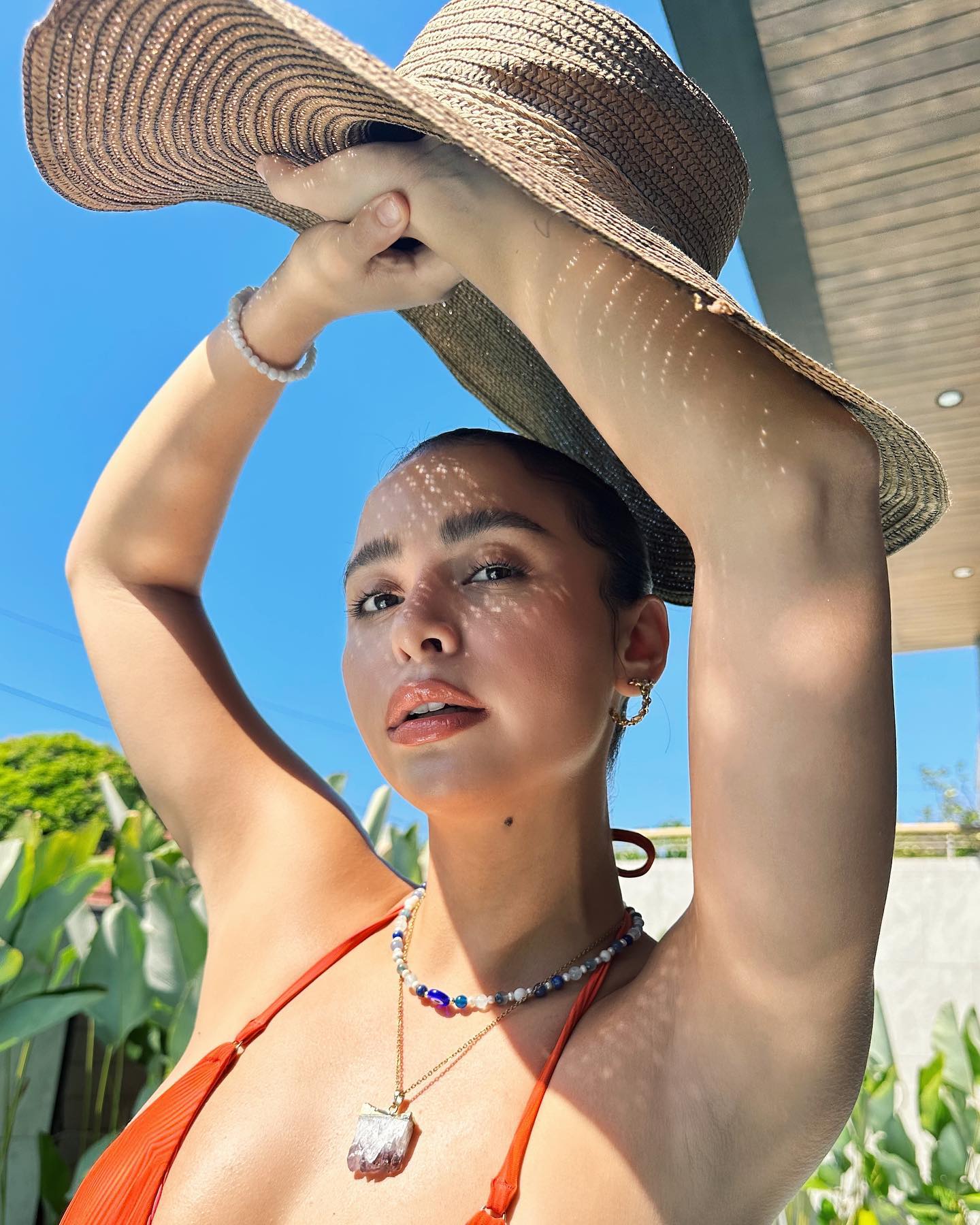 In another interview, Athena Madrid told PEP.ph, "Hindi siya malagkit so may pagka-very watery yung ano niya feeling."
WHERE TO GET IT?
Shopee and Lazada, PHP395, 50 ml
MATRIGEN SUNBLOCK AND TONE-UP CREAM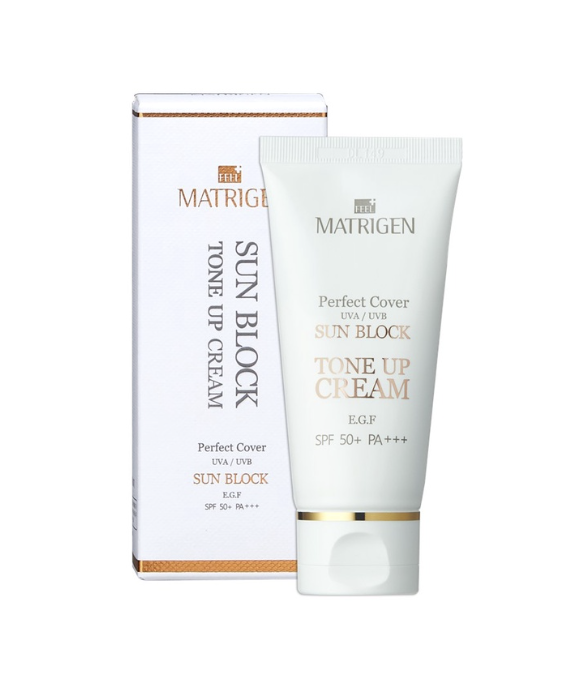 WHO LOVES THIS SUNSCREEN?
Mariel Padilla
WHY YOU SHOULD TRY IT?
Mariel Padilla raved about how this sunscreen effectively protected her skin during her recent travels to El Nido in Palawan and Niseko in Japan.
She narrated in her YouTube skin-care video on March 5, 2023, "The whole time when I was in El Nido, ito yung sunblock ko sa face ko, and I feel na nag-work siya.
"Even when I'm in the snow sa Niseko, I was using it also kasi akala mo lang na hindi ka umiitim kasi malamig pero yung sun, nire-reflect niya yun [UV rays] sa snow.
"Gumaganun sa mukha mo, grabe yun. Mas matapang pa yun, nakakasunog talaga. So it's very, very important na mag-sunblock ka."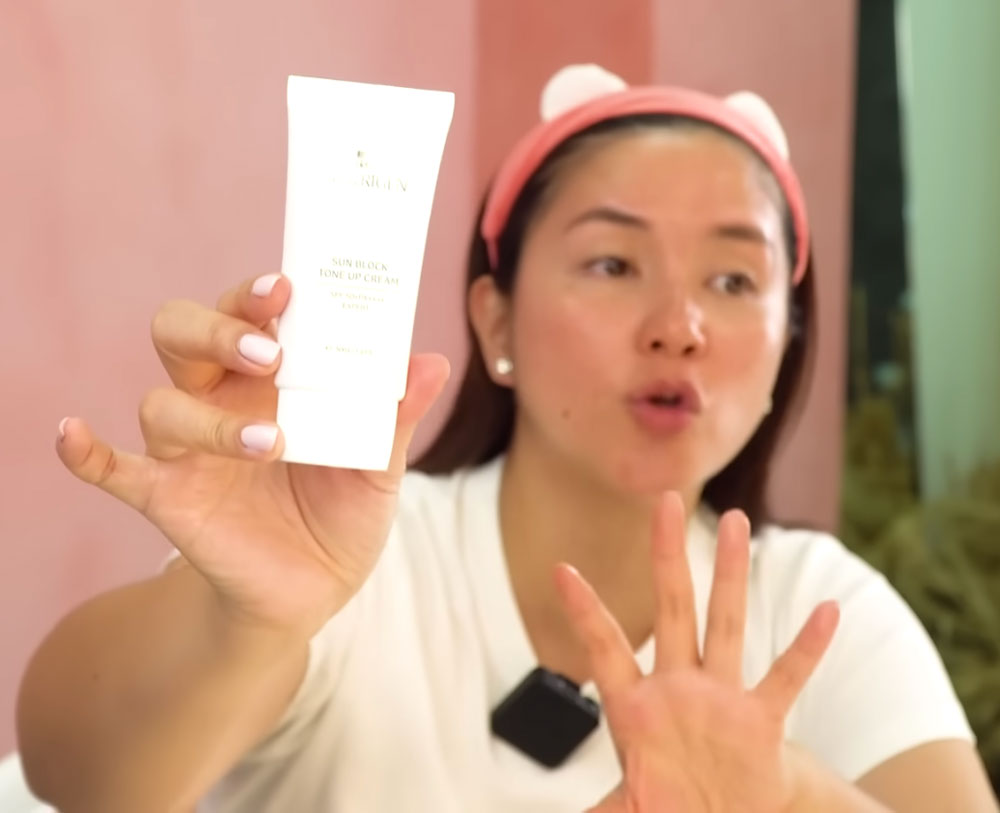 WHERE TO GET IT?
matrigen-cosmetics.com, USD28 or PHP1,525.06, 50 ml
READ MORE: