Days before covering a big media event, I was given the opportunity to try out the facial treatments at The Aivee Clinic.
What a perfect timing since I wanted to achieve a red-carpet-ready look for my coverage of a gala.
It was the first time for me to visit the posh beauty clinic that offers a full-service pamper sesh—from relaxing skincare treatments to delectable treats—at their in-house café.
As soon as I arrived at the BGC branch, I was met by Aivee Clinic's sales and advertising director Jessica Everingham, who showed me to the suite that I shared with my colleague from Summit Media.
Jessica gave me a brief introduction of what to expect from my day at the clinic, then she handed me over to the capable hands of the clinic's staff.
After filling up a customer info sheet, I was asked by the staff if I had any specific facial treatment in mind or would I want to consult with their resident dermatologist first.
I opted to see the dermatologist to get a first-hand recommendation, not just for this trial session, but also for a beauty regimen that I can follow at home.
For everyone's information, I'm in my late 30s, I have a combination skin type that is also sensitive.
Read: Know the best skin-care routine for your skin type
The dermatologist recommended a comprehensive treatment package comprising a Facial, Aerolase, and Jet Infusion, which costs PHP9,000.
Watch PEP Goes To Aivee Clinic here:
Read: You can get glass skin with these facial treatments
CONSULTATION WITH THE DERMA
My primary skin concerns were acne marks and dull skin after recent late nights at work due to back-to-back monitoring of pa-morningan beauty pageants. Haha!
The derma doctor asked for my skin history, and I told her about my PCOS and struggle with hormonal acne at times.
PCOS or polycystic ovary syndrome, according to my.clevelandclinic.org, is a "common hormonal imbalance" that causes irregular periods and acne.
My skin seemed cooperative that day, however, and I only had one visible pimple bump on my forehead.
Nevertheless, the derma gave me a list of products that I should regularly use to prevent future zits.
She recommended anti-acne facial wash, toner, and cream that can be purchased from Aivee Clinic's own line of skin-care products.
Since I have combination skin, she advised me to put on my preferred serum and moisturizer only on my cheeks and skip the T-zone area.
For my facial treatments that day, the doctor recommended that I try Aerolase since this aims to minimize acne marks and pores.
She said it also works to decrease oiliness especially in the T-zone area.
The doctor noticed I have dry cheeks, so she also recommended jet infusion to hydrate my skin.
FACIAL TREATMENTS
Aerolase and jet infusion seem to be the preferred facial treatments of celebrities at The Aivee Clinic, based on its social media pages.
According to the beauty clinic's website, aerolase "uses the state-of-the-art 650 Microsecond laser that safely penetrates the skin to correct problems with acne, skin tone, and texture, redness and pigmentation with no injections and pricking involved."
It is said to be "effective for skin rejuvenation as it stimulates collagen production to reveal a renewed skin tone and texture."
Jet infusion, on the other hand, "uses a high-pressure stream of oxygen and customize serum to deeply cleanse, exfoliate, hydrate, and nourish the skin."
THE full facial EXPERIENCE
I settled in the spacious Room 10 suite, which has floor-to-ceiling picture windows, allowing me to enjoy the nice view of a clear sky and cityscape on that bright Monday afternoon.
The treatment started off with the standard cleansing with facial massage by the esthetician.
Then she steamed my face to prepare my skin for extraction of skin impurities.
I was given a facial mask during the steaming procedure so that the heat won't go directly to my skin.
Then the facialist proceeded to extract clogged pores and remove skin impurities on my face. This took around 15-20 minutes.
Although she didn't do any major pricking, my face became slightly flushed because of the extraction, which the esthetician also noticed.
After the exfoliation procedure, the esthetician brought in the Aerolase machine and took time in targetting every inch of my face with the laser treatment.
I noticed a slight burning smell since the laser also removes facial hair to help smoothen the skin's tone and texture.
This procedure, which took around 5-10 minutes, was surprisingly pain-free for me.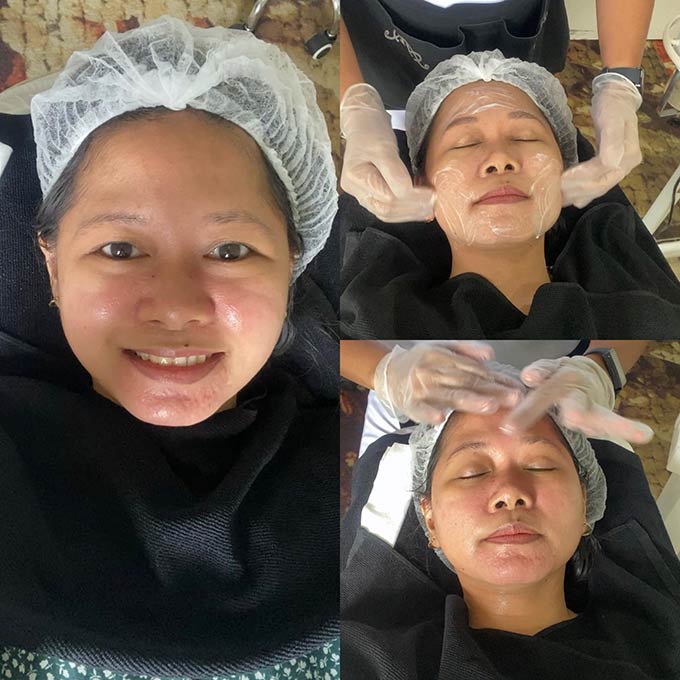 The next step was the jet infusion. It felt like the hydro facial treatment, which deeply cleanses the skin.
The watery effect of the procedure was a result of the customized serum being infused into the skin. This took around 5-10 minutes.
I was excited to see the benefits of this serum, which aims to give "a moisturized and dewy look," according to the clinic's social media pages.
To cap off my experience, the facialist placed an LED light machine or "red light" over my face to help absorb the serum as well as minimize redness after the whole facial and laser procedure.
RESULT OF THE TREATMENT
The day after the treatment, the redness on my face cleared up.
I noticed that my skin felt slightly lifted and tightened due to the benefits of the laser procedure.
My skin was also brighter and smoother even after four days of the treatment.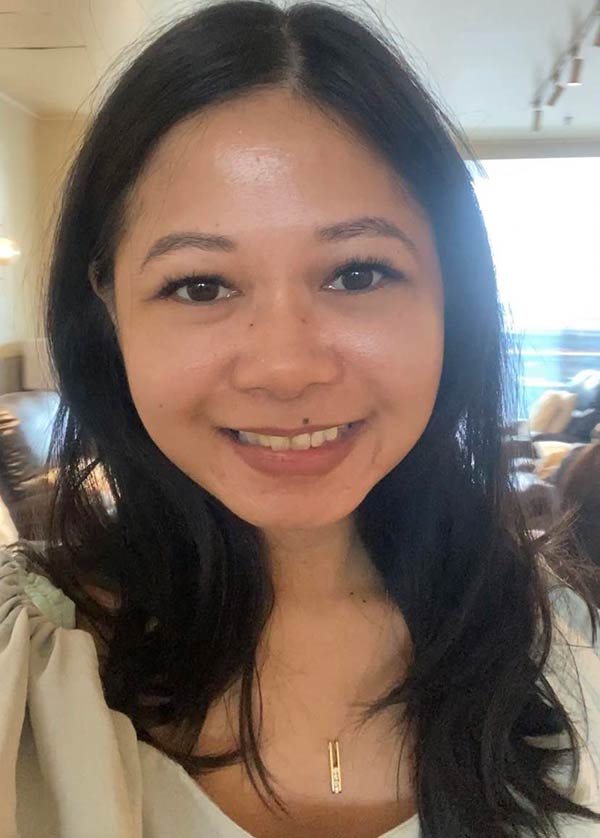 The whole experience was like getting a subtle glow in an instant.
It worked for me as a good skin prep since I don't like putting on heavy make-up even for a big event because I want my real skin to still show for a natural look.
I would recommend this treatment for those looking for instant skin rejuvenation with no downtime since it has no browning of the skin or peeling effect.
READ:
The PEP REVIEW section carries the views of individual reviewers, and does not necessarily reflect the views of the PEP editorial team.