Isabelle Daza has just made fun of her face in the morning right after waking up.
Isabelle loves horses, which is probably why an image of her favorite animal easily jumps to her mind when she decides to lampoon her morning appearance in her Instagram stories on August 10, 2023.
Her IG post shows two photos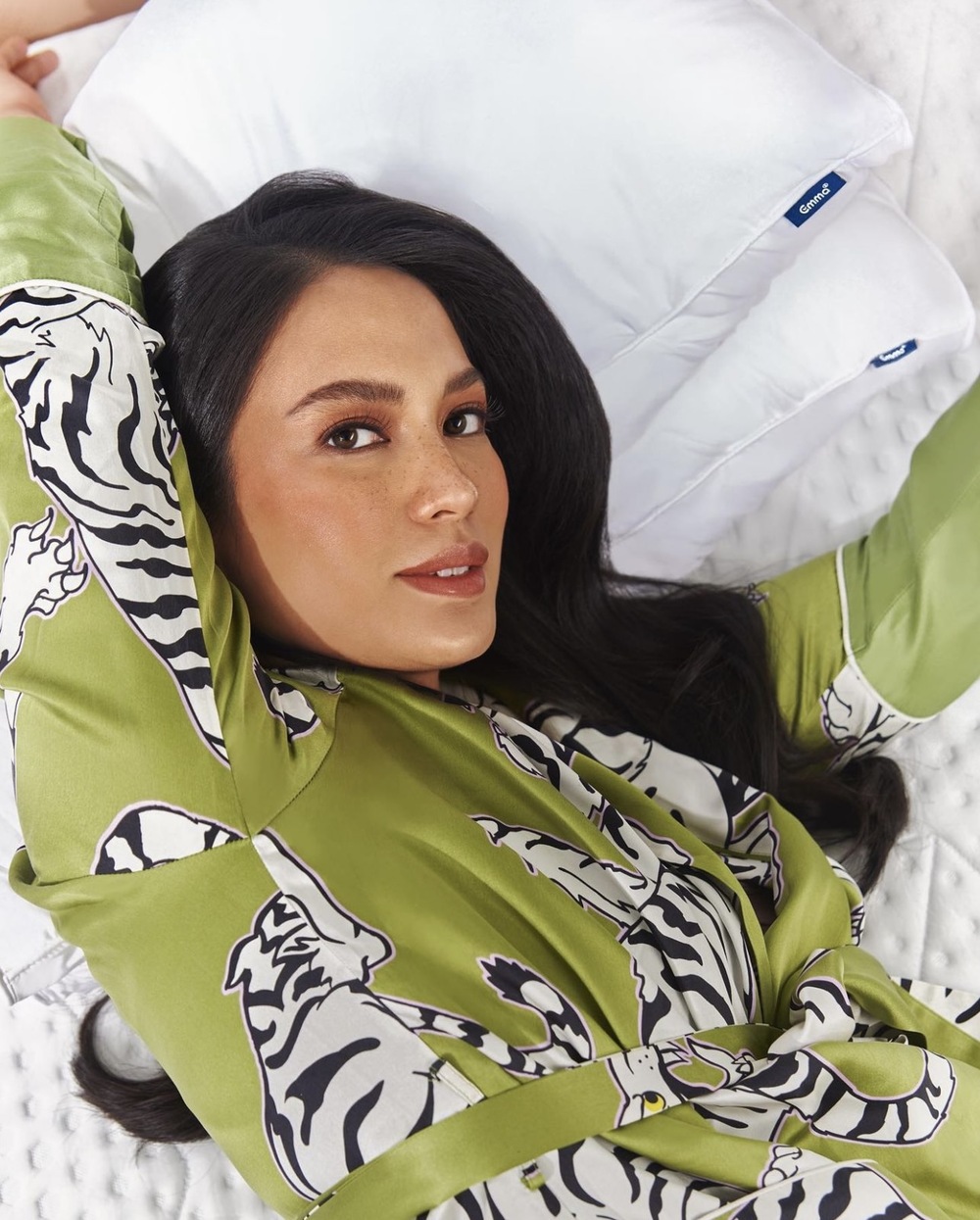 Read: Isabelle Daza vows to shed 15 kgs of postpartum weight
The first photo unveils her flawless and glowing no-make-up make-up look, roping in her husband, Adrien Semblat, in the close caption that read (published as is from her perspective): "what i think my husband sees in the morning.."
The second photo is a close-up shot of a horse—its mane frizzy, its expression clueless and bewildered.
The close caption gives away her joke: "What my husband sees"
Read: Isabelle Daza gives birth to baby girl
.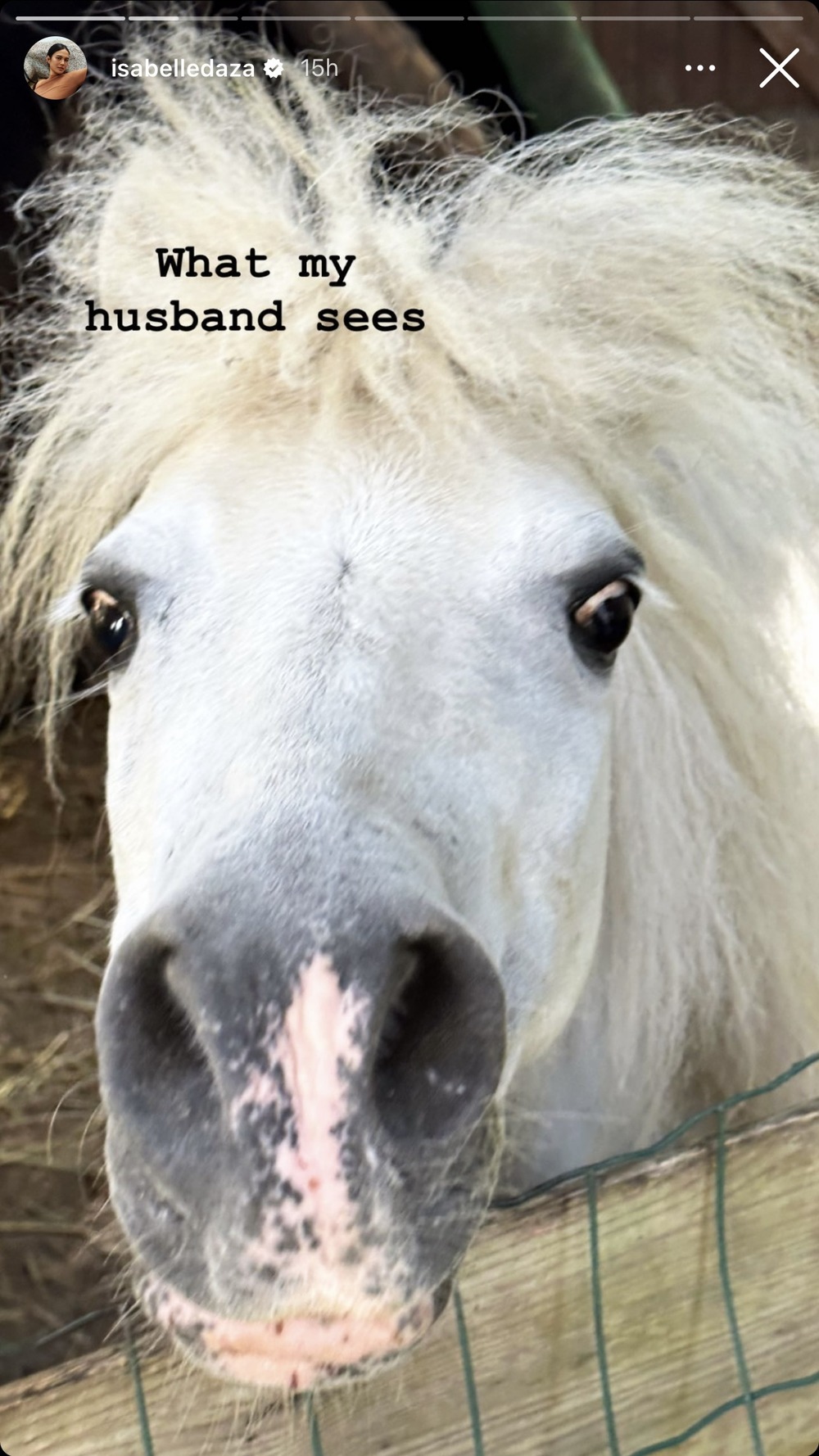 FAMILY TRIP TO FRANCE
Isabelle's latest social-media posts about her vacation in Lac Vert, Chamonix, France, with her family demonstrates her fondness for horses.
She writes in the caption, "Ppl just have horses in their backyard here," noting the equines are part of the scenery.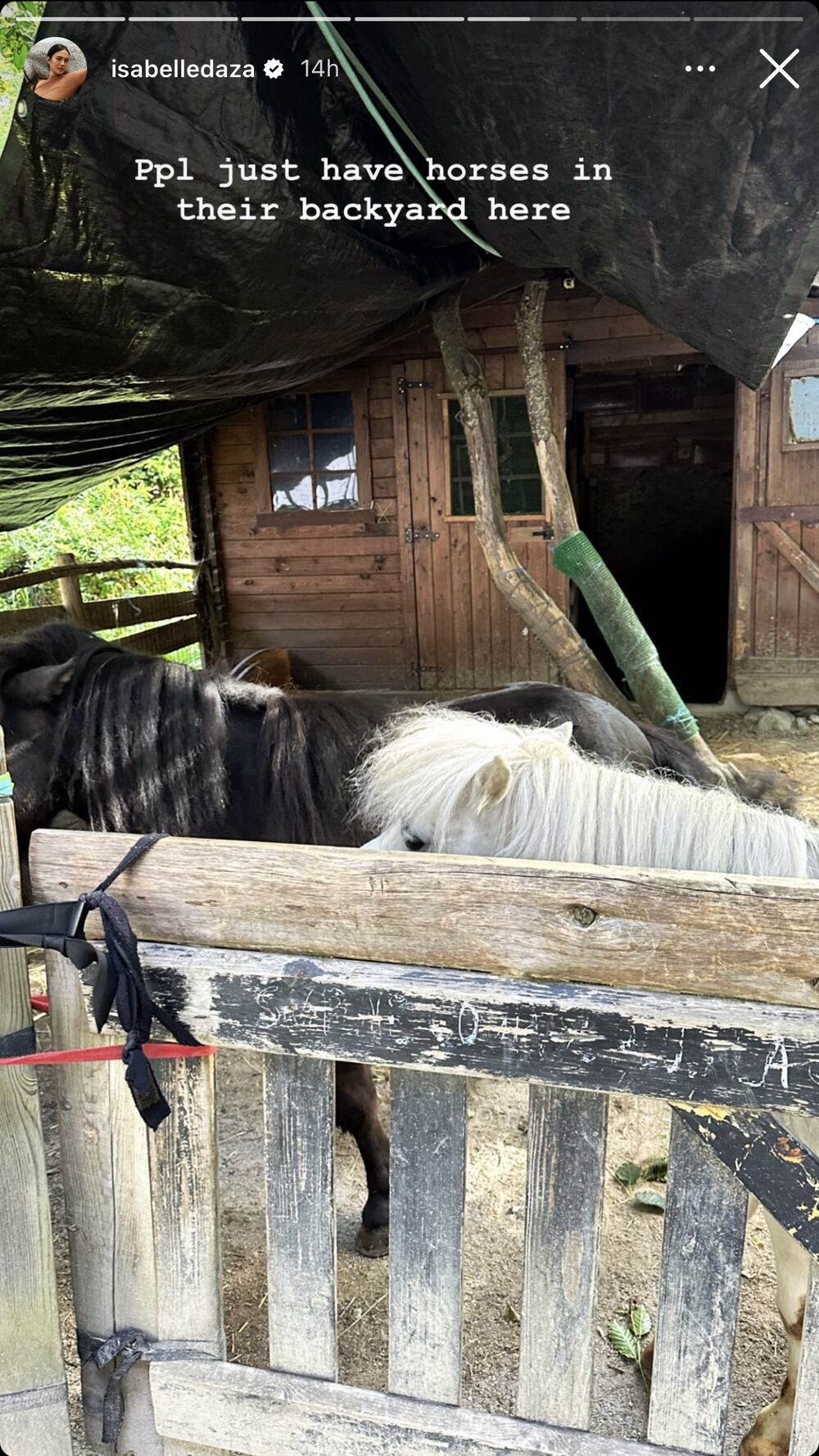 Some of the family photos from this trip show Isabelle and Adrien's sons—Baltie, 5, and Valentin, 2—each atop a horse
In Isabelle's arms is their youngest child and only girl, whose name they have yet to disclose.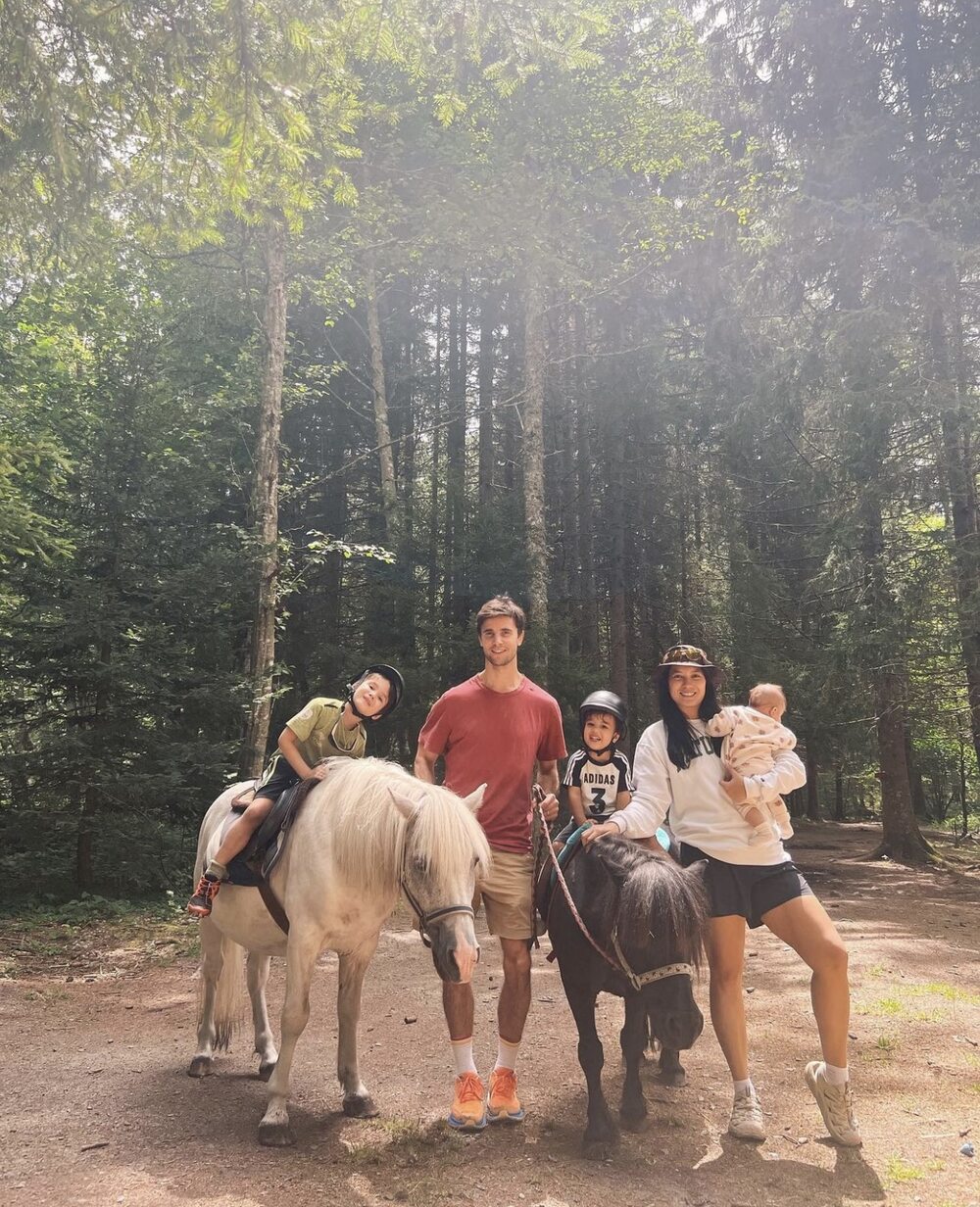 Isabelle writes under the post: "Vacation starts............when all emails and messages are answered in the morning"
The TV host and model's mom, Miss Universe 1969 Gloria Diaz, quips in the comments section: "[The] Family who rides together eats together [heart eyes emojis]"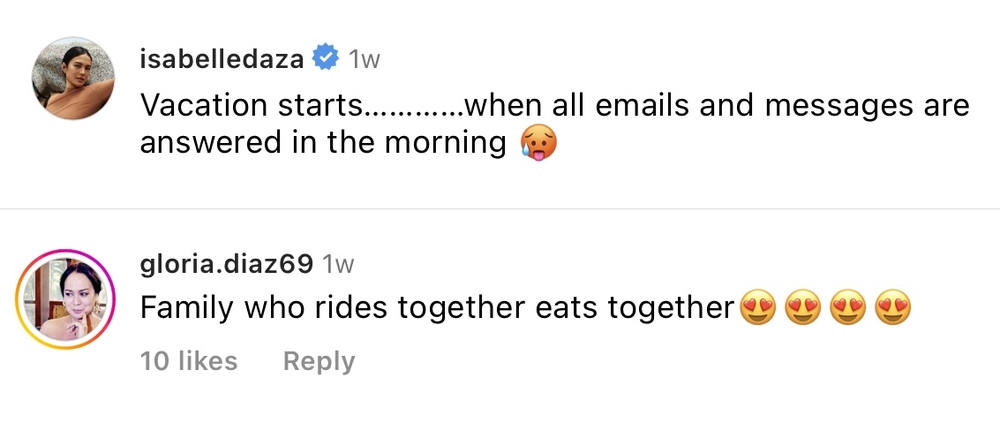 READ MORE: