For all his popularity today, the actor Donny Pangilinan is a typical teenager who undergoes periods of anxiety because of skin breakouts, the scourge of adolescence.
In an interview on August 23, 2023, as the ambassador for beauty and wellness brand QUICKFX, Donny opens up about this common teenage struggle, sharing anecdotes, lessons learned, and skin-care insights.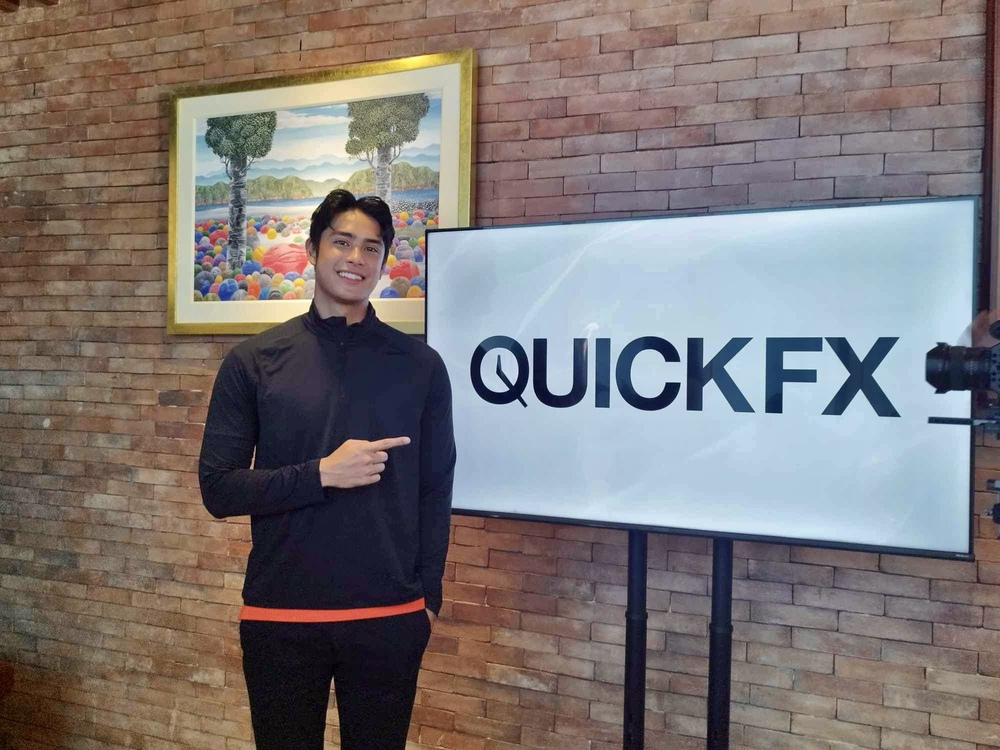 Read: Donny Pangilinan buys motorbike worth PHP1.5 million
TEENAGE INSECURITY
For opener, Donny recalls a day when he was eagerly awaiting a long-awaited concert.
"Naalala ko yung talaga yung isang araw na ano, na sa bahay ako. And there was this concert I was waiting for, for so long.
"Siyempre teenager ka, sobrang excited ka.I was going with my friends and stuff. So it was the next day.
"Tapos nagising ako, ang laki ng pimple sa ilong ko, sobrang laki.
"Sabi ko talaga, 'Anong gagawin ko?' Parang ayoko nang lumabas, ganon.
"So I didn't know what to do, and I made the mistake of trying to pop it, and it got so much worse."
"I just remember, parang the whole night, medyo na, parang hindi ko alam kung na-infect na siya or whatever.
"But I clearly remember of it being such a hassle. And it was a moment na I was like, 'What could I have done to prevent this?'"
The Can't Buy Me Love lead actor goes on to reveal that he's been into running, which exposes his back to sweat and dirt, leading to pimple outbreaks in that area.
He shares, "During my teenage years, I would get pimples din naman, like everyone else, obviously.
"But hindi naman yung sobra. I think not the face, more dito sa likod kasi I was a runner, so every day I'd be in the track field.
"And that was my main sport talaga, and I'd run like 10 kilometers a day.
"So, I think it was very important for me to put sunscreen. And whenever I had the chance, to moisturize my skin as well."

On self-esteem
As best as he could to take care of his skin, Donny says he still suffers from pimple breakouts now and then. especially after long shoots.
"For me, right now, because I've also been taking my protein shakes and stuff, mas lumalabas.
"Like ngayon, meron ako dito, pero hindi halata masyado, kasi magaling si Jeff [his make-up artist]. But we ended our shoot a while ago, at like 3 a.m. already.
"So there are times na lumalabas siya. But I really do try my best to take care of my skin. I try to have a morning routine."
Read: Isyu ng working hours ng film and TV workers, muling nabuhay
Being in the spotlight, Donny admits those bad skin moments have truly affected his self-esteem, "Especially if I know I'm going to have to see a lot of people."
But, he reasons, "That's part of life, you know, you have to also accept that that happens."
He offers a remedy, "But you should also be able to try other products that might help you reduce that rate. Like, of course, QUICKFX.
"And if you have the chance to get this pimple eraser kit, I'm sure it will do wonders for that," he assures.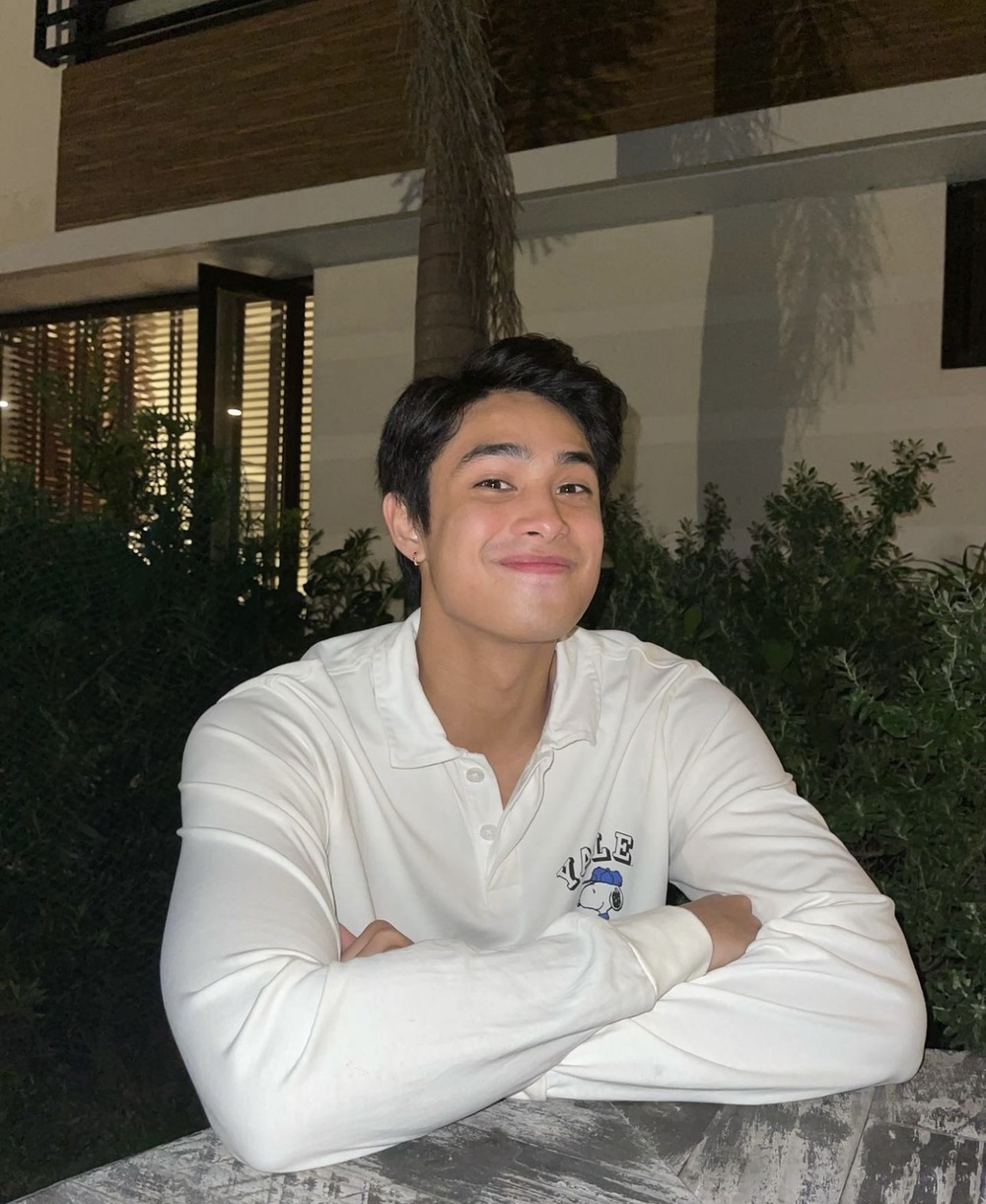 ADVOCATING MEN'S SKIN CARE
Donny's enthusiasm for representing QUICKFX is fueled by his resolve to challenge the misconception that skin care is exclusive to women.
He remarks, "I think that shouldn't really be the stereotype," emphasizing that taking care of one's skin is a step towards self-care and confidence.
"I think men, well, I know men should also take care of their skin. And there's nothing wrong with doing that, right?
"You're caring for yourself. It's a face or a body that you go out to and meet people every day. Like, for me, I have to be in front of a camera.
"Just being able to know that your skin is healthy and you're ready to take on the day.
"Especially if it's this hot or if the environment's not so clean, di ba?
"At least you know that you're making sure that you're keeping yourself on track."
"And I think we should just break that stereotype na girls lang yung dapat mag-skin care.
"I think everyone should be taking care of their skin, and it's very healthy to do so as well."
Skin-care Tips and Takeaways
Donny offers valuable advice for managing pimples and promoting healthy skin:
Rest: Prioritize getting adequate rest as a fundamental step in maintaining skin health.

Prevention Over Cure: Instead of waiting for pimples to appear, focus on preventive measures. Address potential breakouts before they fully develop.

Skin-care Routine: Donny follows a consistent regimen, including applying sunscreen and moisturizer to protect and nourish his skin.

Preparation Kit: Donny carries a pimple eraser kit, a ready-to-use solution for unexpected breakouts.
READ MORE: