Well done, Viy!
On August 26, 2023, the YouTube sensation, Viy Cortez, took to Facebook to share a set of photos featuring her outfit of the day.
Read: Viy Cortez sheds 73 pounds of post-pregnancy weight
Viy donned a simple yet stylish white top paired with light-purple pants, complemented by a chic white Dior handbag.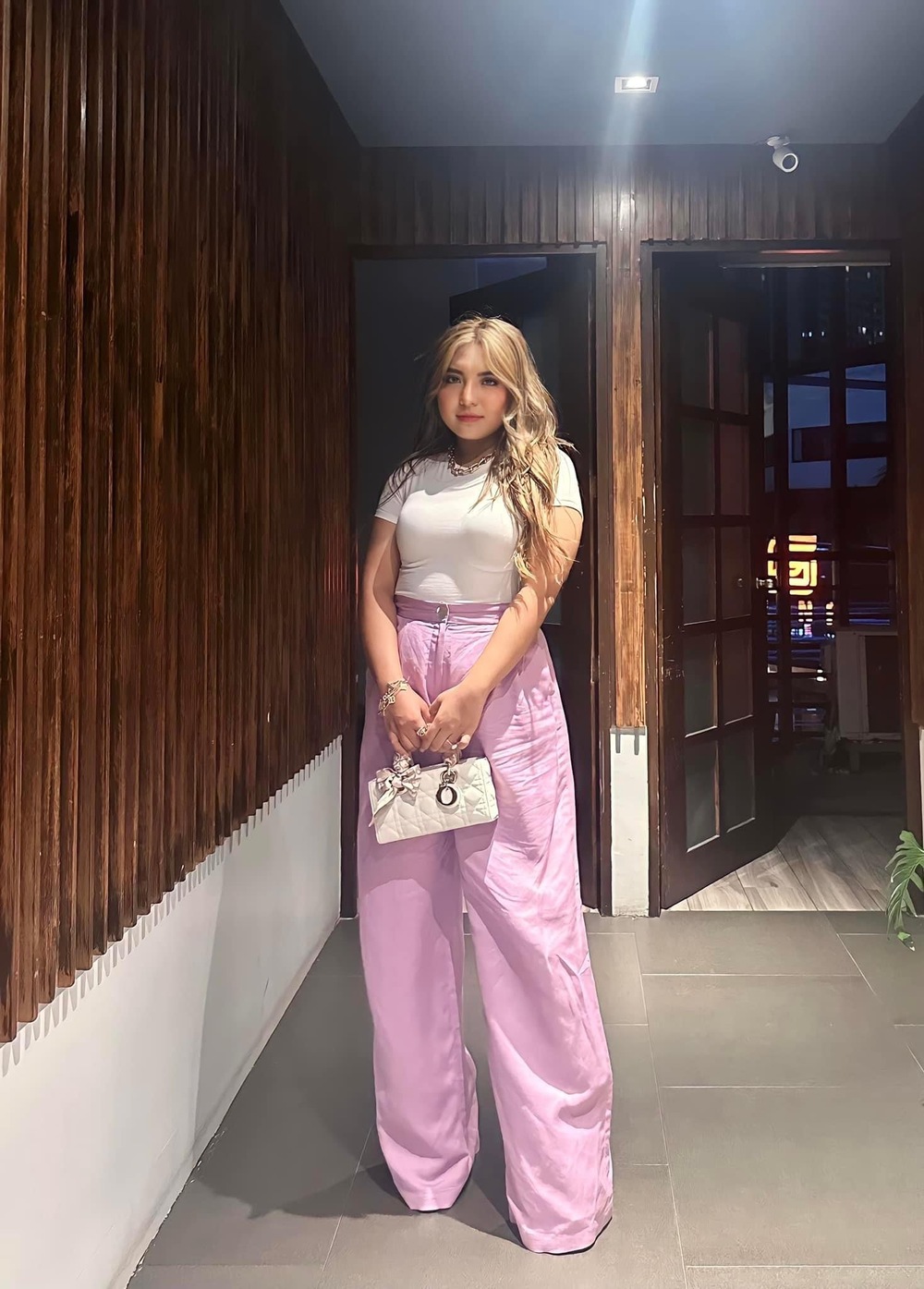 The whole fit matched her long and vibrant blonde locks.
With this, netizens rushed to the comments section, filling it with compliments, such as comparing her to a Barbie doll, and admiring her quick apparent weight loss.
Instead of merely thanking her followers, the 27-year-old entrepreneur chose to use her platform to demonstrate authenticity.
In a subsequent photo, Viy posed with a playful wink and a cheeky tongue-out gesture, all while her potbelly full of postpartum stretch marks were on full display.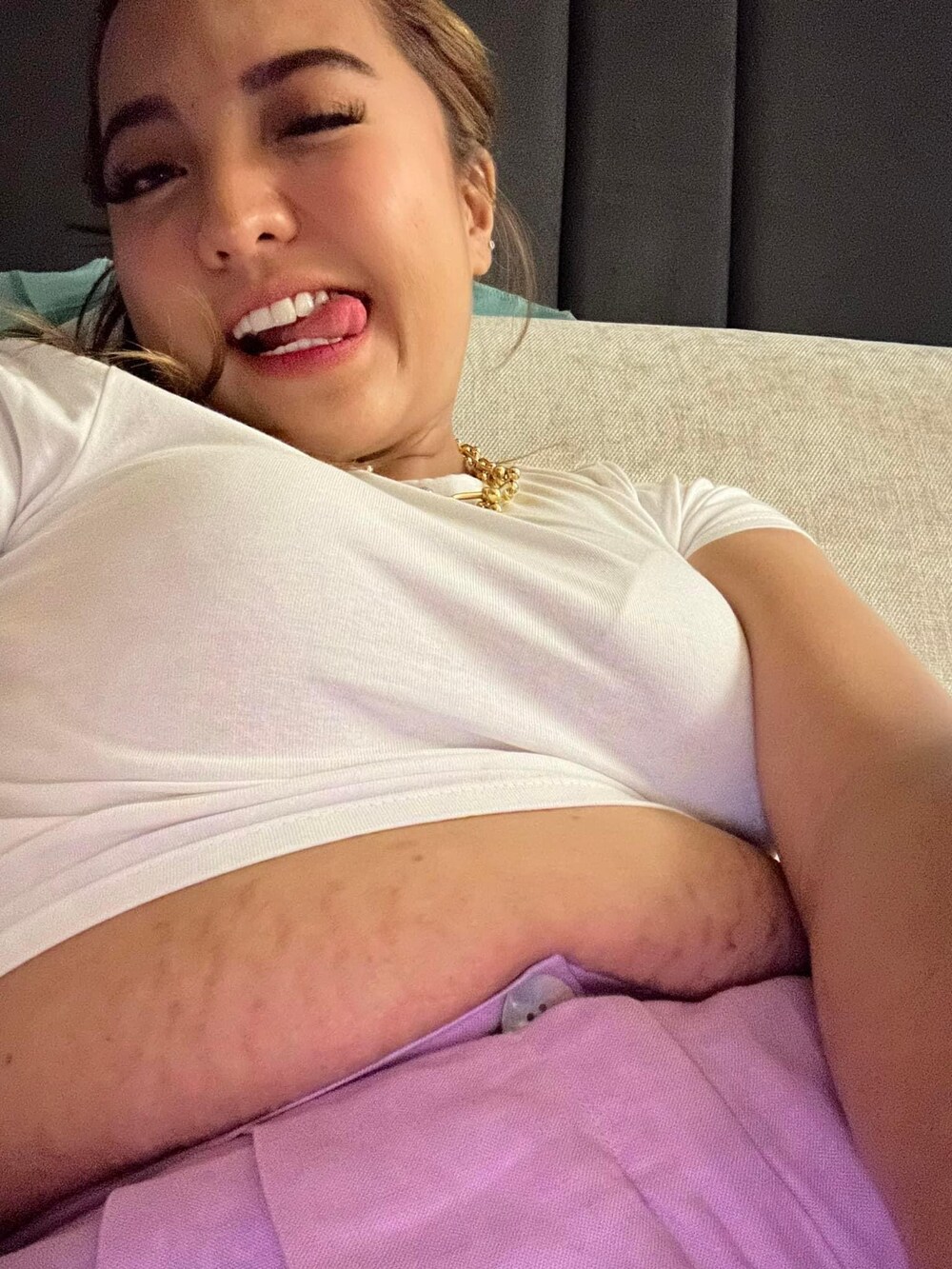 Accompanied by a caption that read, "Makatawag kayong barviy ito padin po tiyan ko pag nakaupo with kamot [emoji] hahahahahaha," Viy shattered some unrealistic beauty standards and showcased the beauty of being a true-to-life mom.
In a comment under the post, she further exemplified her self-assured attitude.
"Hindi ko kinakahiya dahil magiging bahay pa yan ng susunod naming anak," she wrote.

This response garnered even more respect and admiration from her supporters, who were moved by her meaningful approach and openness to motherhood, and the visual implications that come with it.
EMBRACING POSTPARTUM BEAUTY
Netizens flooded the comments section with uplifting messages, applauding Viy for her genuine display of self-love and encouraging others to embrace their own postpartum beauty.
Read: Netizens praise Viy Cortez for learning to ride motorcycle for Cong TV

One netizen described stretch marks as "beautiful natural tattoos," while another empathized, "Me too dami kamot na ganyan, tatak ng isang magulang."


Meanwhile, some shared their hopes for the chance to experience the journey of parenthood, expressing that they would proudly flaunt every line and mark if given the chance.
"Praying to have that kind of stretchy. Been trying hard to have a baby pero hindi pa siguro talaga time," a netizen wrote.
Another one said: "Hindi lahat nabibigyan ng chance magkaron ng ganyan. I'd give up anything mabigyan lang ako ng chance maging mommy. Then I'm going to flaunt every line! [heart emoji]"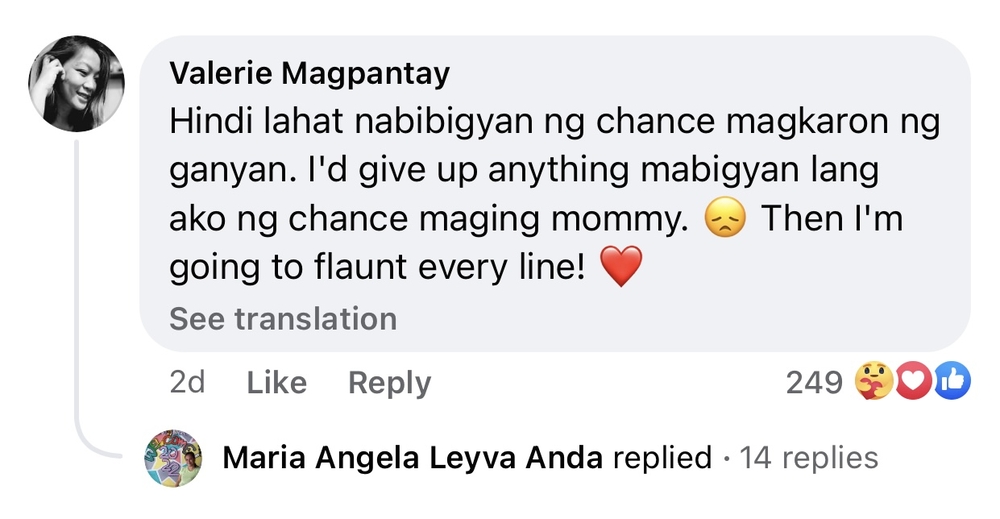 Viy and her fiancé, Cong TV, got engaged on November 3, 2022, three months after they welcomed their son, Zeus Emmanuel Cortez Velasquez, also known as baby Kidlat, on July 5, 2022.
READ MORE: